An Egyptian judge handed out what the New York Times characterizes as "unexpectedly harsh verdicts" against three journalists working for the Al Jazeera English news network by sentencing each of them to three years in prison. International rights groups immediately criticized the verdict that sentenced the journalists for operating without a press license and broadcasting "false news." The verdict came as a surprise because Egyptian government officials had made it clear they did not like that the trial was going on because it had brought about so much international scrutiny on the country and its leaders.
Everyone expected that the retrial against Mohamed Fahmy, a naturalized Canadian, Baher Mohamed, an Egyptian, and Peter Greste, an Australian who was deported earlier this year, was going to end the ordeal that the men had been facing since they were first arrested in December 2013. The judge, however, said that the defendants "are not journalists and not members of the press syndicate" and used unlicensed equipment to carry out their broadcasts, reports Reuters. Three Egyptians students also received the same sentence.
"It took a moment to sink in," Greste told the BBC in Australia shortly after the verdict was released. "It was disbelief, I guess. To be sentenced to three years in prison is just devastating. It is outrageous. It is so wrong on so many levels."
Amal Clooney, Fahmy's lawyer who appeared in the courtroom for the first time on Saturday, said the verdict "sends a message that journalists can be locked up for simply doing their job, for telling the truth and reporting the news," reports the Los Angeles Times. Amnesty International also condemned the verdict saying it was the result of "farcical" proceedings.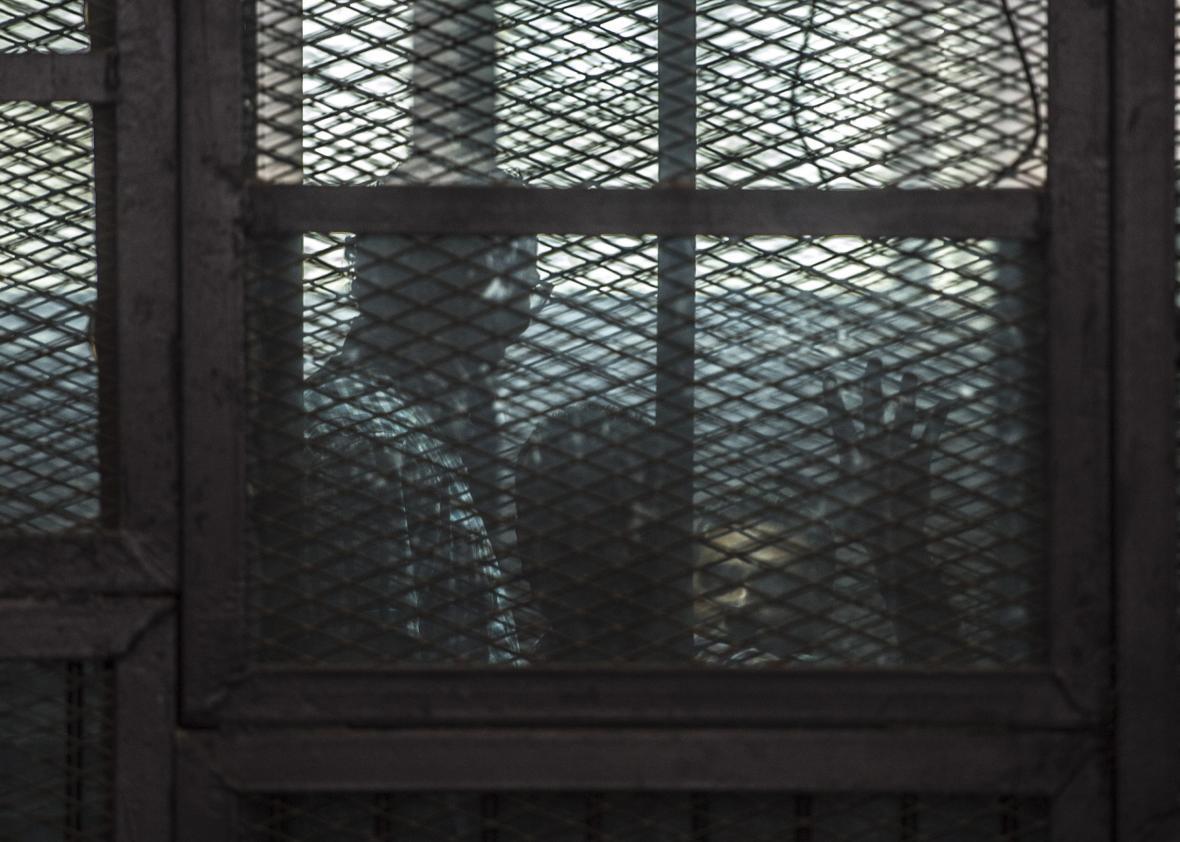 "Today's verdict defies logic and common sense," said Al Jazeera Media Network's Acting Director General Dr Mostefa Souag. "Today's verdict is yet another deliberate attack on press freedom. It is a dark day for the Egyptian judiciary; rather than defend liberties and a free and fair media, they have compromised their independence for political reasons." The verdict will be appealed and the journalists are still holding out hope there could be a presidential pardon.
Even as Al Jazeera vows to do everything in its power to release the journalists, the network has also come under fire for the ordeal. In a June New York Times op-ed Fahmy accused the network of using the journalists as "unwitting pawns in Qatar's geopolitical game." He has filed a $100-million lawsuit against the network, accusing it of disregarding the safety of its employees.