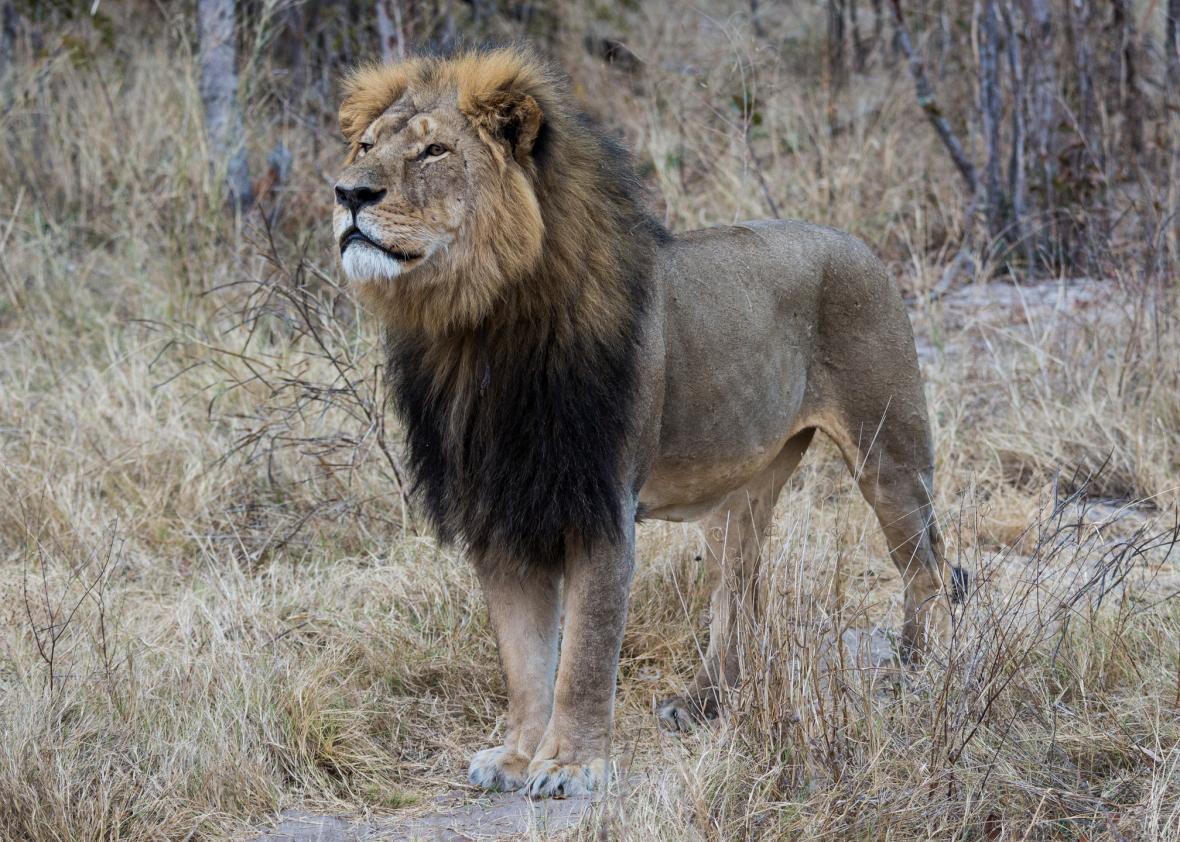 The tragedy runs in the family. While the world continues to be outraged at the Minnesota dentist who killed a lion named Cecil, there is word that the lion's brother, Jericho, has also been killed by an illegal hunter. The Zimbabwe Conservation Task Force announced the sad news in a brief Facebook post but released few details. A park official confirmed to CNN that Jericho was gunned down by a hunter operating illegally in Hwange National Park.
The killing has raised concern about the fate of Cecil's cubs that Jericho had been seen protecting. Before news of the latest killing, David Macdonald of Oxford University's Wildlife Conservation Research Unit wrote a statement detailing how Jericho had stepped in to take care of the cubs and they did not seem to be under threat:
Cecil's coalition involved a partnership with another beautiful male, nicknamed Jericho. Jericho is as likely as Cecil to be the father of some of the cubs, so he has a stake in their survival. Right now, Jericho is in good health and he (and the lionesses) will defend the cubs. We have no evidence of any new coalition threatening them so there is a good chance that all will be well. Meanwhile, to ensure we learn as much as possible about the social effects of Cecil's death, the team is going to put a new satellite collar on at least one lioness.
The killing of Jericho took place as Zimbabwe is working on trying to extradite Walter Palmer, who hunted Cecil with a bow and arrow, apparently after luring him out of the park. Meanwhile, Zimbabwe has suspended the hunting of lions, leopards, and elephants in the area where Cecil was killed, according to the Associated Press. Zimbabwe's wildlife authority said the new limits on hunting were necessary "following the killing of the iconic lion Cecil." Bow and arrow hunts have also been suspended.
---