For decades, more and more ice has been melting nearly every summer in the Arctic. This is a problem for walruses that "haul out" onto the ice to "rest between foraging bouts to the seafloor" (as one does). In all but two years since 2007, the U.S. Geological Survey has noticed masses of walruses hauling out onto Alaskan beaches rather than ice because much of the ice no longer exists. And as Mashable reports, a photographer named Gary Braasche has documented an especially early mass haul-out this year in a series of striking photographs which you can see on the World View of Global Warming website.

The walruses are near the village of Point Lay; here's where that is: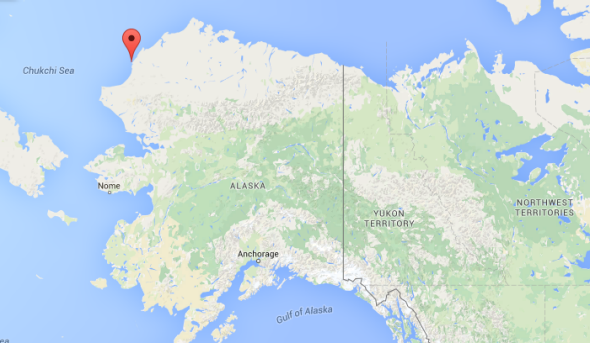 President Obama is visiting Alaska next week for the explicit purpose of highlighting climate change problems and is expected to travel to the village of Kotzebue, which is 200 miles south of the area where the animals are beached.

The U.S. Geological Survey says that while the "ice-free period" in the region currently lasts about a month, "global climate models suggest the ice-free period could become as long as 4 or 5 months by century's end if rising levels of greenhouse gas emissions continue unabated."