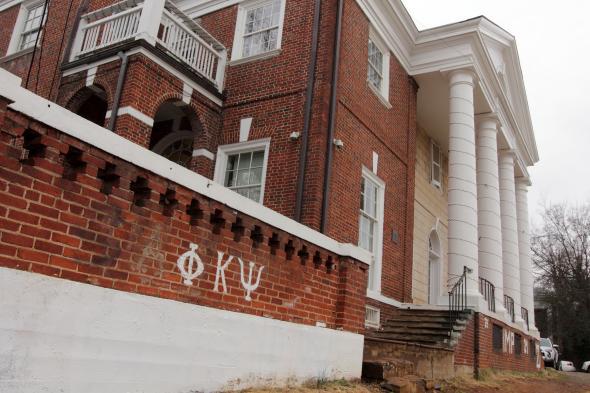 It seemed like only a matter of time before the lawsuits started flying in the aftermath of the retracted Rolling Stone University of Virginia rape story. On Wednesday, three recent graduates—who were members of the Phi Kappa Psi fraternity depicted in the story—filed suit against the magazine; its publisher, Wenner Media; and the author of the story, Sabrina Erdely.
George Elias IV, Stephen Hadford, and Ross Fowler are seeking unspecified damages for defamation. The Rolling Stone article did not name the men, who graduated in 2013, but, the lawsuit claims, the details of the story made clear who the alleged perpetrators of the gang rape—that turned out not to have happened—were.
Here's more on the suit from the Associated Press:
"Upon release of the article, family friends, acquaintances, co-workers and reporters easily matched (Elias) as one of the alleged attackers and, among other things, interrogated him, humiliated him, and scolded him," the lawsuit said, adding that Hadford and Fowler "suffered similar attacks." In the lawsuit, their lawyer said each of their identities was listed online by anonymous users when the article first came out and each of their "names will forever be associated with the alleged gang rape." "These claims had a devastating effect on each of the plaintiffs' reputations," their lawyer, Alan L. Frank, wrote in Wednesday's filing.
An associate dean at UVA sued Rolling Stone in May for $7.5 million for the magazine's depiction of her involvement in the disciplinary process.
---