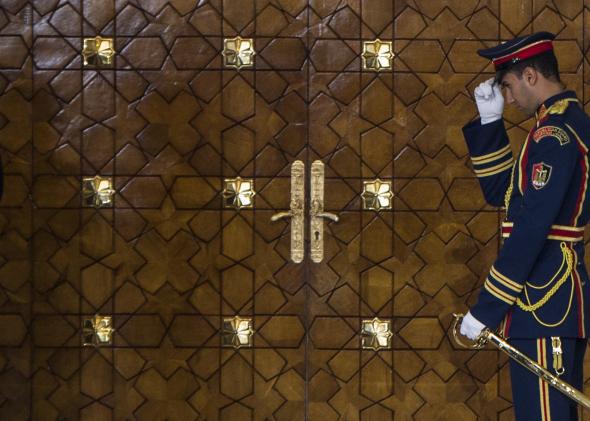 At least 50 Egyptian soldiers have been killed in a wave of coordinated attacks on army checkpoints by Islamic militants in the Sinai Peninsula on Wednesday, the Associated Press reports.
An Islamic State affiliate in Egypt claimed responsibility for Wednesday's attacks, saying its fighters targeted a total of 15 army and police positions and staged three suicide bombings, two of which targeted checkpoints and one that hit an officers' club in the nearby city of el-Arish.
The authenticity of the claim could not be immediately verified but it was posted on a Facebook page associated with the group.
…
The attacks came just two days after the assassination in Cairo of the country's top prosecutor, Hisham Barakat, and one day after President Abdel-Fattah el-Sissi vowed to step up a two-year crackdown on militants.
Egypt's military spokesman, Brig. Gen. Mohammed Samir, posted a statement on his official Facebook page saying, according to the AP, that "70 militants attacked five checkpoints in northern Sinai and that Egyptian troops killed 22 of them and destroyed three all-terrain vehicles fitted with anti-aircraft guns."
Samir's statement put the number of dead at 10, but there have been conflicting reports about that total, with the AP citing security and military officials for the 50 number. The New York Times put the early estimate at 18 killed.
---