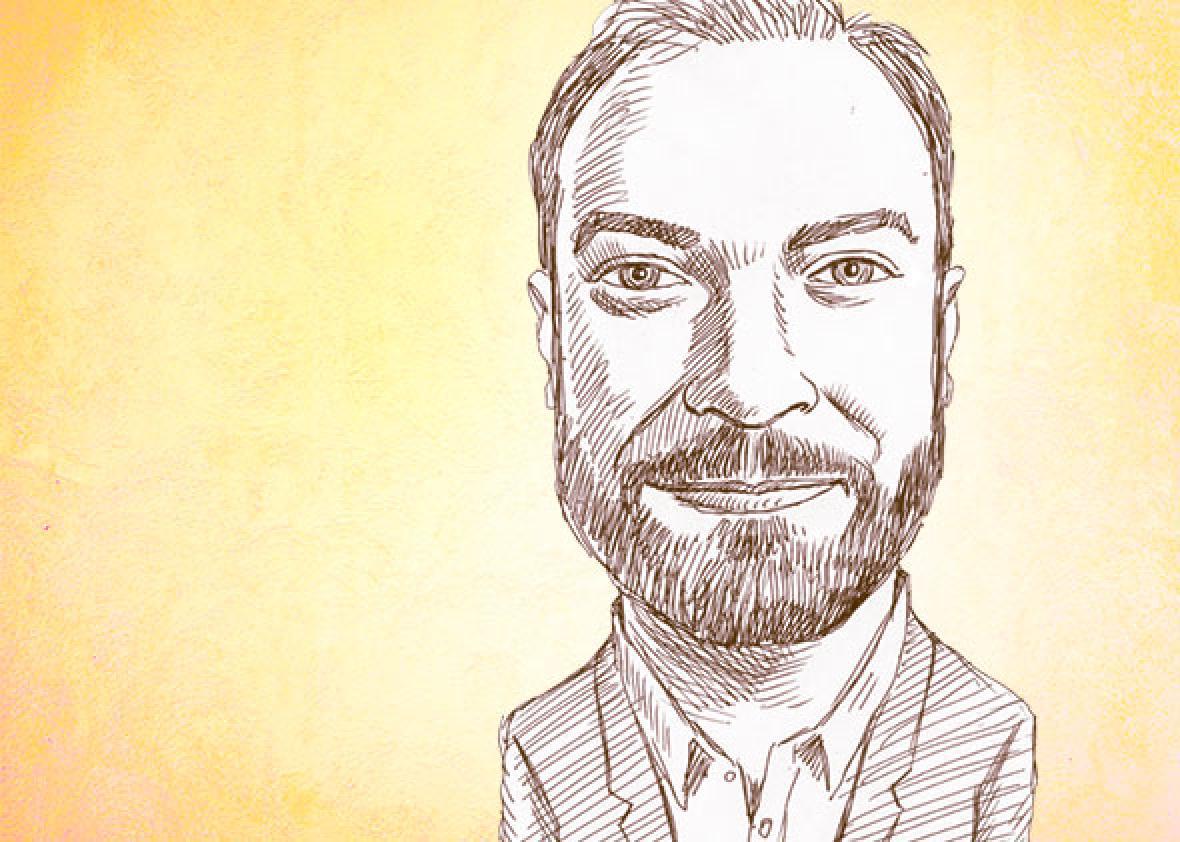 What do you visit at least 20 times per month? In 20x, we ask Slatesters about their real "media diets," about the corners of the Internet that they return to every day, for better or worse. —Slate Plus editors
These days I consume the Internet as an undifferentiated mass of content.
At one point, there were blogs I visited regularly, but now there's just a short list of sites I read daily for my work and a few I check compulsively for leisure. Otherwise, I try to limit my media intake to books, movies, and music, though I spend a lot of time online planning which of those I'm going to consume.
News sources (40–50x per month): I focus on international affairs at Slate, so I usually start the morning with a look at the world news sections of the New York Times, Reuters, and the BBC just to get a lay of the land. (I assume that if something important happened in America, someone will tell me about it.)
Newsletters (20x): I subscribe to a few useful e-mail newsletters, including Johnson's Russia List, the Sinocism China Newsletter, and Defense One's D Brief—a good roundup of defense and U.S. foreign policy stories.
Social networks (40–100x): I'm on Twitter throughout the day (60–100x), though I don't tweet as much as I used to. It's still the best way to follow breaking news, but if you engage with it too heavily there's a point of diminishing returns.
I check Facebook several times a day but it makes me sad (50x). I deleted both the Twitter and Facebook apps off my phone, so if I want to check them I'm forced to input the URL. I recommend this if you find yourself checking them more than you actually want to.
I have much less conflicted feelings about Instagram (40x): I'll happily scroll through photos of your vacations and pets.
Home pages I still visit (20–30x): Though I consume most of my breaking news through Twitter, I keep faithful to a handful of home pages. On most days I make at least one trip to my old friends at Foreign Policy, and to the Washington Post's World Views blog. I also check the Guardian pretty frequently, more often when there's a big ongoing story like the Greece crisis, when I use their excellent live blogs. Most days I'll take a look at the Financial Times, Al Jazeera, and some more regionally focused sites like the Moscow Times, the excellent aggregator China Digital Times, and Al-Monitor.
I still visit Gawker and the Awl when I need a break (which means I visit almost every day). I'm a casual sports fan but I still find myself routinely checking scores on ESPN in the morning, or reading recaps on Sports on Earth after big games.
Movies (30x): My eyes tend to be bigger than my stomach when it comes to media consumption.
I constantly rearrange my Netflix queue. It currently has 430 movies on it—so there's stuff on there I'll be getting to around the time Bobby Jindal is being sworn in for his second presidential term.
I spend a lot of time looking things up on IMDB (25x). That site provides a "recently viewed" list so I can tell you that I've recently been researching the upcoming Clarence Thomas TV movie, various Mads Mikkelsen projects, and the 1999 Ben Stiller movie Mystery Men. I do not remember why I was looking up Mystery Men.
Music reviews (25x): I consume a lot of album reviews—again, far more than the number of albums I actually listen to. I read reviews on Pitchfork, Consequence of Sound, and the Needle Drop.
YouTube (60x): Stupid YouTube videos still bring me more joy than anything else on the Internet. Here's a sloth eating carrots like a boss.
---