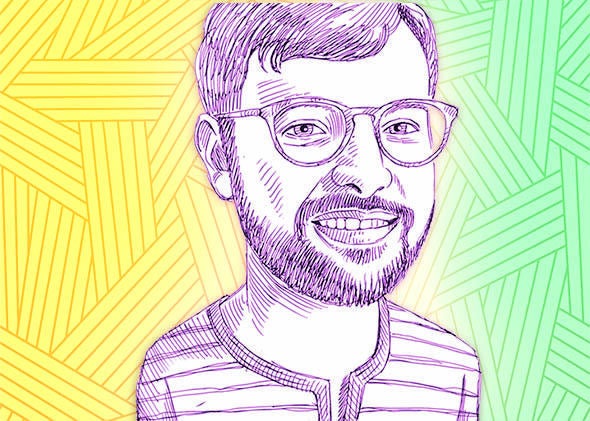 What's up, Slate Plus members?
I'm Andrew, Slate's new and starry-eyed assistant interactives editor. That means that I help out with our quizzes and maps and games and charts. And as soon as I extract these stars from my eyes, I'll be guiding you through my favorite Slate coverage from the past week. But first: Ouch! I have stars in my eyes—one for each amazing Slatester that I've met over the past month. (They all happen to be named Laura and sometimes I can tell them apart.)
It's been a great week at Slate—especially at Slate Plus. As a member, you may have heard that you now have exclusive access to our first ever Slate Academy—a series of podcasts, essays, and excerpts in the form of a course. The first academy's subject? The long history of slavery in America. Together with leading historians, Slatesters Jamelle Bouie and Rebecca Onion will guide you through the lives of nine enslaved people, opening a window into America's defining institution. And there'll be online meetups with your teachers and other classmates, as well. (Tune in to listen to Episode 1 now!)
Meanwhile, in the world of pop culture, many things came to an end. David Letterman signed off, and we all weighed in. And Mad Men came to a close, too. Did it stick the landing, or tie up everything too neatly? What did the Coke ad really mean? Did the series depict women with fine lines or broad strokes? What were its most beautiful, its silliest scenes? I don't know the answer to any of these questions: I'm still on Season 4 of The Sopranos.
What else happened at Slate this week? Contributer Gabriel Roth wrote and, this week, recorded a beautiful meditation on his 3-year-old's first encounter with the concept of death. For Slate Plus members, The Gist's host Mike Pesca and Dear Prudence's Emily Yoffe combined forces to add good advice to the world. And over at Lexicon Valley, Jonathon Green charted the history of our longest and most Oedipal of curse words. Check it out!
Thanks as always for being a member.
Twinkle twinkle,
Andrew
---