Becoming one of the first presumptive 2016 candidates to announce an official run for the presidency, Republican Kentucky Sen. Rand Paul announced on his personal website Tuesday that he is, indeed, running for president. He's expected to speak at 12:30 at an event in Louisville and then conduct a Q&A on Facebook. (Texas Sen. Ted Cruz has also announced an official run.)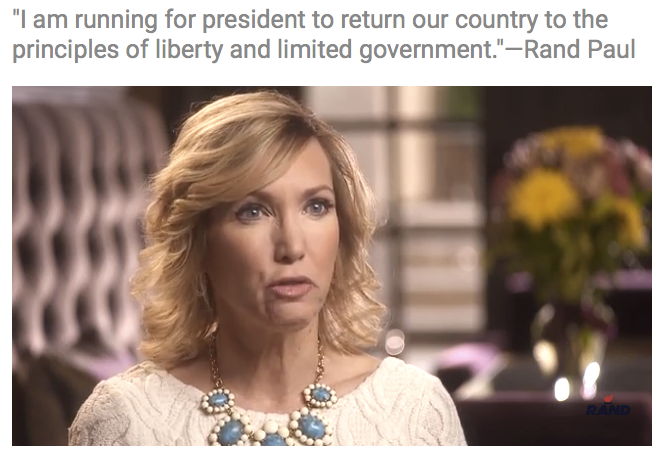 The ad below the announcement is a three-minute video of Paul's wife, Kelley, talking mostly about Paul's caring personality and his career as an opthalmologist, which is expected to be a major asset to voters whose primary concern in selecting a president is the classic question Are you better off now than you were four years ago, and which candidate is the most caring opthalmologist?
While Paul performs respectably in early 2016 polls, his idiosyncratic views are expected to make him a tough sell to both Republican primary voters (who might be skeptical of his isolationist foreign policy attitudes and shifty, moderate views on immigration) and general election voters (he's advocated cuts to government spending that far exceed even other Republican proposals in their severity).