Also in Slate: Devastating Nepal earthquake has killed 1,900, death toll is still rising.

The horrific earthquake that struck Nepal Saturday did not come as a surprise to experts. They knew it was coming. In fact, just last week a group of earthquake specialists gathered in Kathmandu to try to figure out how the country could prepare for the major earthquake they feared was imminent. "It was sort of a nightmare waiting to happen," seismologist James Jackson, head of the earth sciences department at the University of Cambridge, told the Associated Press. "Physically and geologically what happened is exactly what we thought would happen."  
Less than two weeks ago, Geohazards International, a group that works to try to minimize earthquake risks around the world, updated a report that detailed the dangers that were present in Kathmandu. "A person living in Kathmandu is about nine times more likely to be killed by an earthquake than a person living in Islamabad and about 60 times more likely than a person living in Tokyo," notes the report.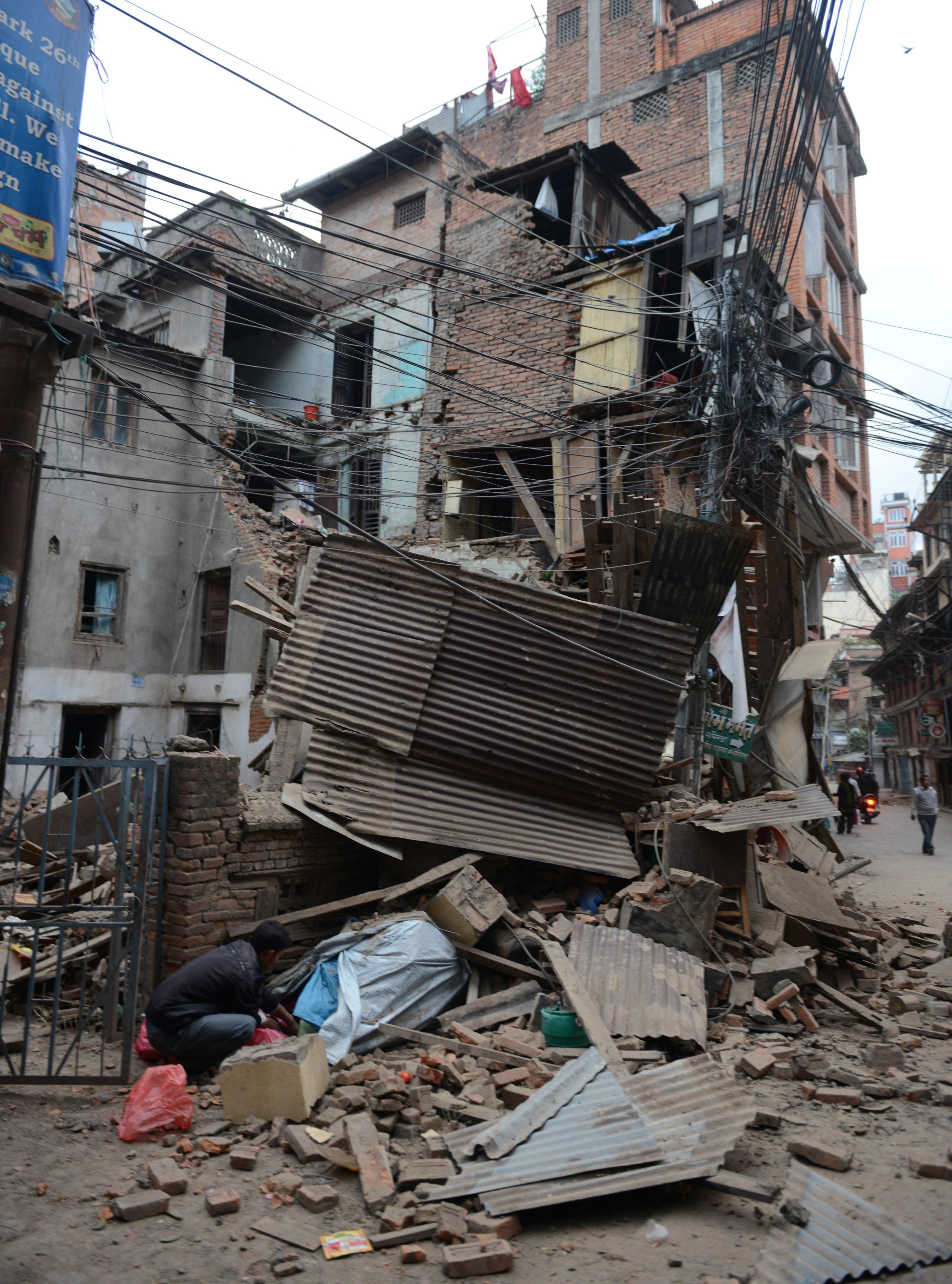 Kathmandu Valley had long been known as the most dangerous place in the world, according to Geohazards International. And the devastation that would be caused by a major earthquake was laid out almost two years ago to the day, in a prescient article by the nonprofit news organization IRIN that was titled, "Imagining a major quake in Kathmandu." Even though "disaster preparedness awareness has increased, protracted political instability has weakened risk reduction potential," noted IRIN.
Experts agree that while the warnings were there, other factors prevented the country from being better prepared for what everyone knew would be coming sooner or later. "The earthquake is the nightmare scenario which we have long discussed and wondered if we could make major improvements before a catastrophe occurred," Ilan Kelman, of the Institute for Risk and Disaster Reduction, at University College London told the Guardian. "Nepal has some of the world's best people and initiatives for community-based seismic risk reduction and earthquake education. But the country has also suffered terrible conflicts, poor governance and heart-wrenching poverty, all of which created and perpetuated the vulnerability which has been devastatingly exposed during the shaking."