Chile's Calbuco volcano erupted on April 22, 2015, spewing a giant funnel of ash high into the sky near the southern port city of Puerto Montt.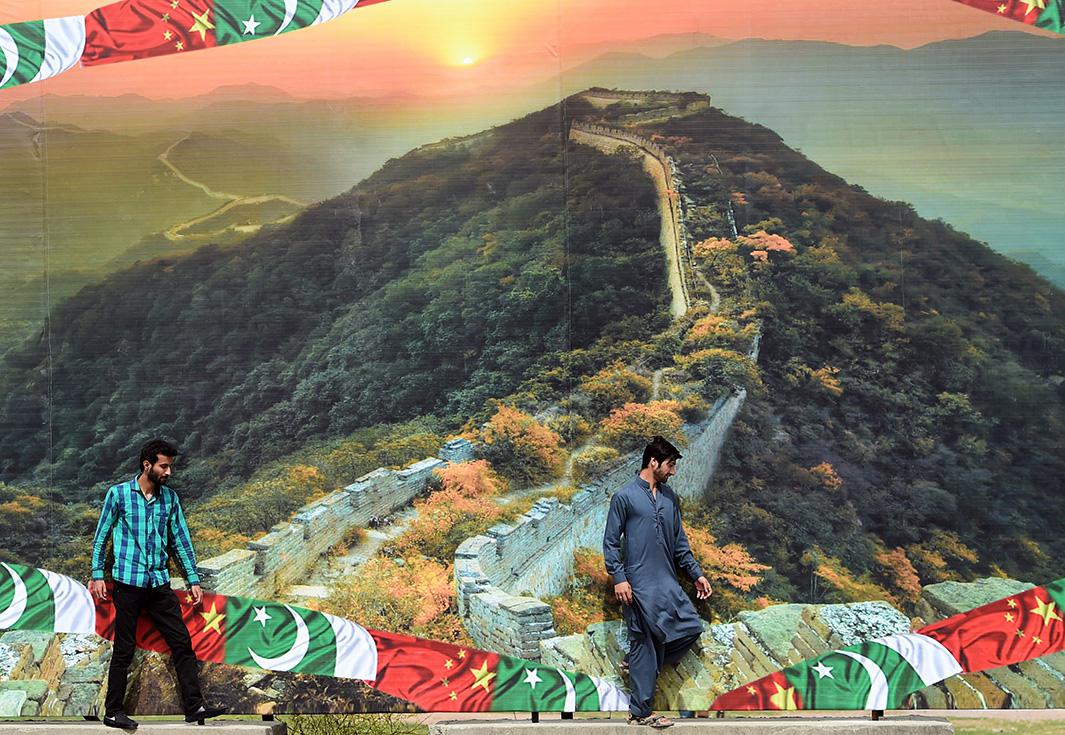 Pakistani residents walk past welcome banners ahead of the forthcoming visit by Chinese President Xi Jinping in Islamabad on April 18, 2015. Pakistan needs a "huge amount of financing" for infrastructure and energy projects, and China was ready to announce help when Xi visits.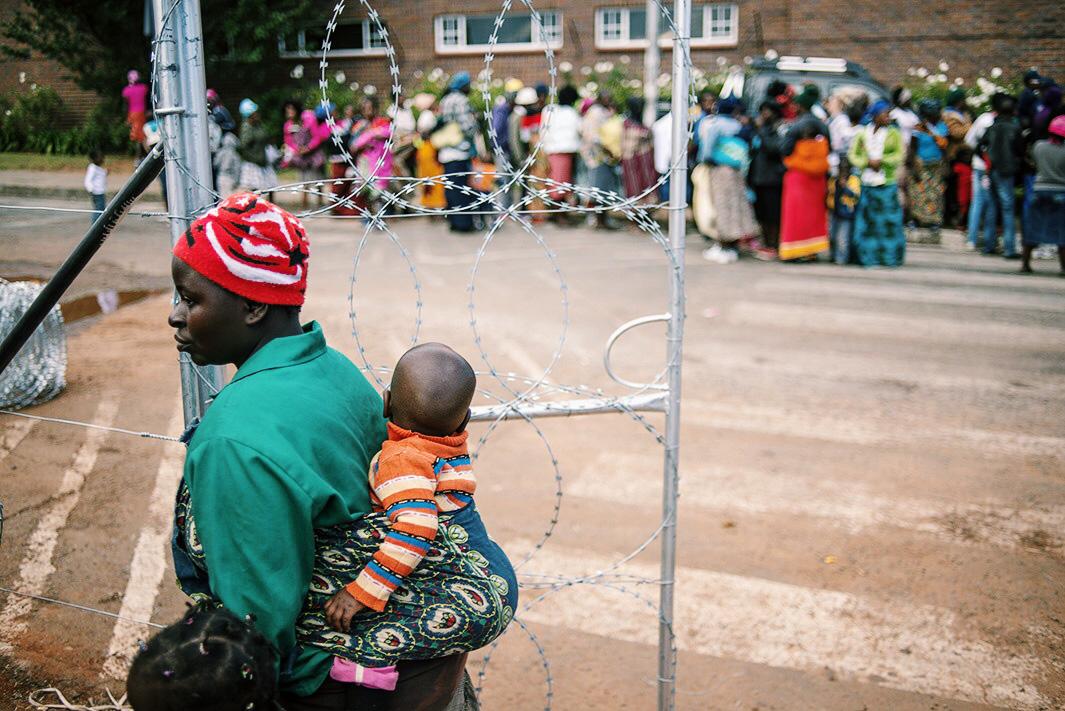 A woman carrying a child stands in a foreign nationals refugees camp in Primrose, a village near Johannesburg, on April 18 , 2015, following a wave of xenophobic violence against immigrants and other foreigners. Anti-foreigner violence has spread after erupting in the country's eastern port city of Durban several weeks ago, displacing thousands and sparking alarm at the United Nations and in neighboring countries. Most of the victims targeted "are refugees and asylum seekers who were forced to leave their countries due to war and persecution," the United Nations High Commissioner for Refugees noted.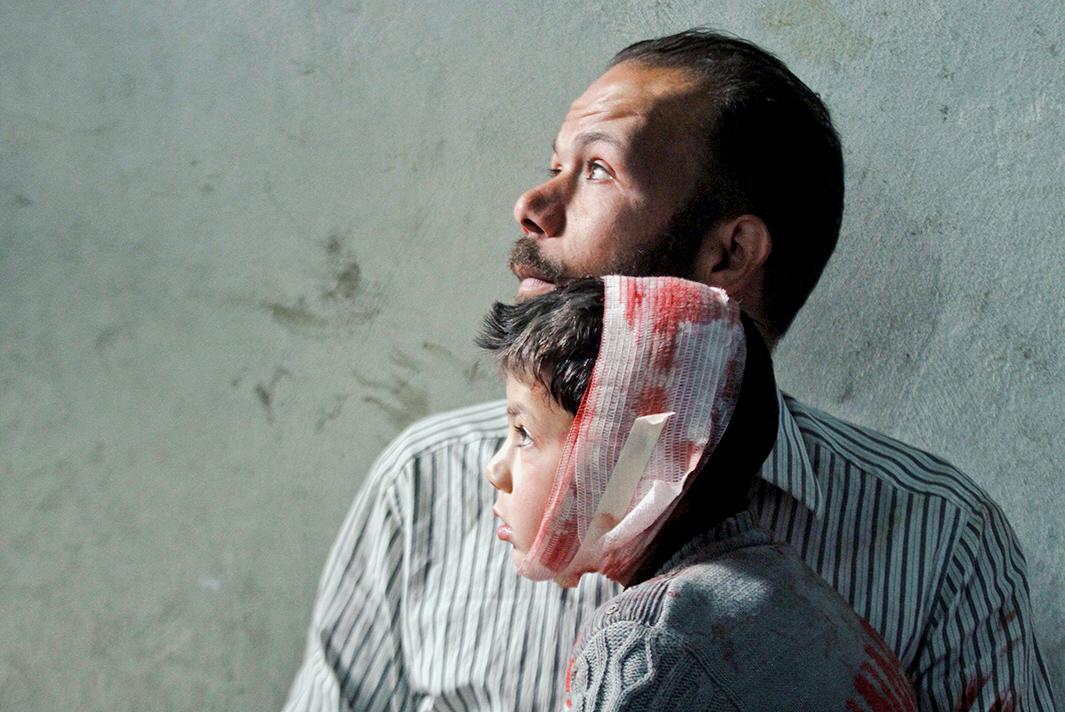 An injured boy, accompanied by his father, waits inside a field hospital after what activists said were airstrikes and shelling by forces loyal to Syria's President Bashar al-Assad in the Douma neighborhood of Damascus, Syria, on April 22, 2015.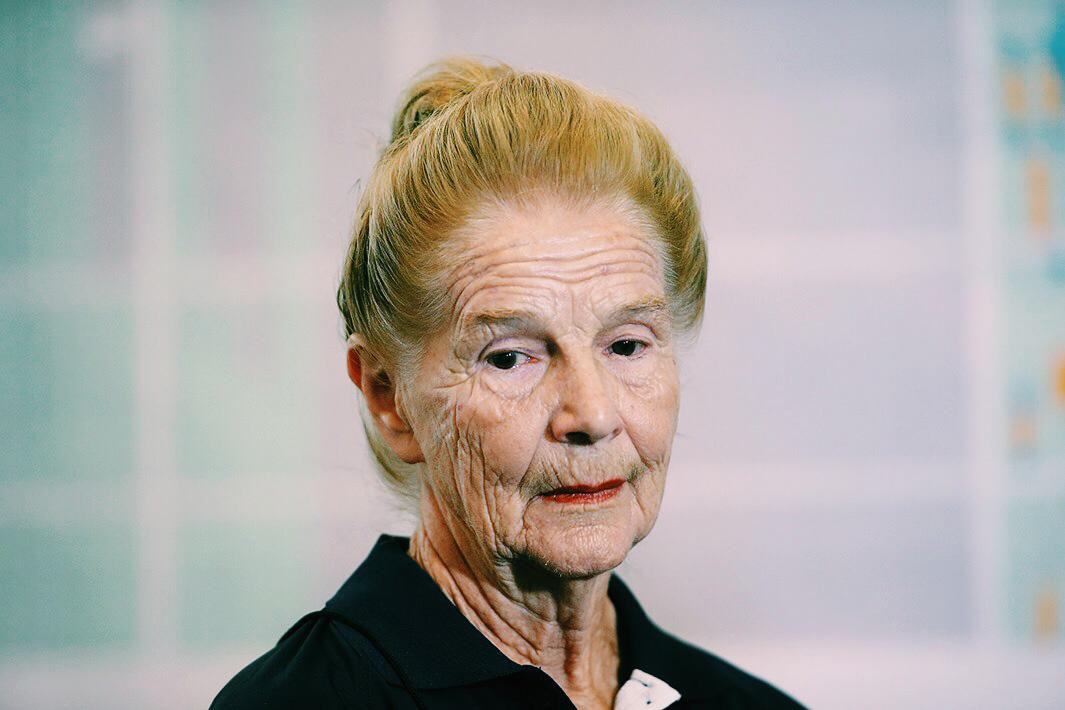 Valarie Travathick, whose late husband served as a soldier in World War I, speaks to the media ahead of the Gallipoli centenary commemorations on April 23, 2015, in Canakkale, Turkey. Allied and Turkish representatives, as well as family members of those who served, will commemorate the 100th anniversary of the campaign with ceremonies scheduled for April 24–25. The Gallipoli land campaign, in which a combined Allied force of British, French, Australian, New Zealand, and Indian troops sought to occupy the Gallipoli peninsula and the strategic Dardanelles strait during World War I, began on April 25, 1915, against Turkish forces of the Ottoman Empire. The Allies, unable to advance more than a few kilometers, withdrew after eight months. The campaign cost the Allies approximately 45,000 killed and up to 200,000 wounded, and the Ottomans approximately 85,000 killed and 160,000 wounded.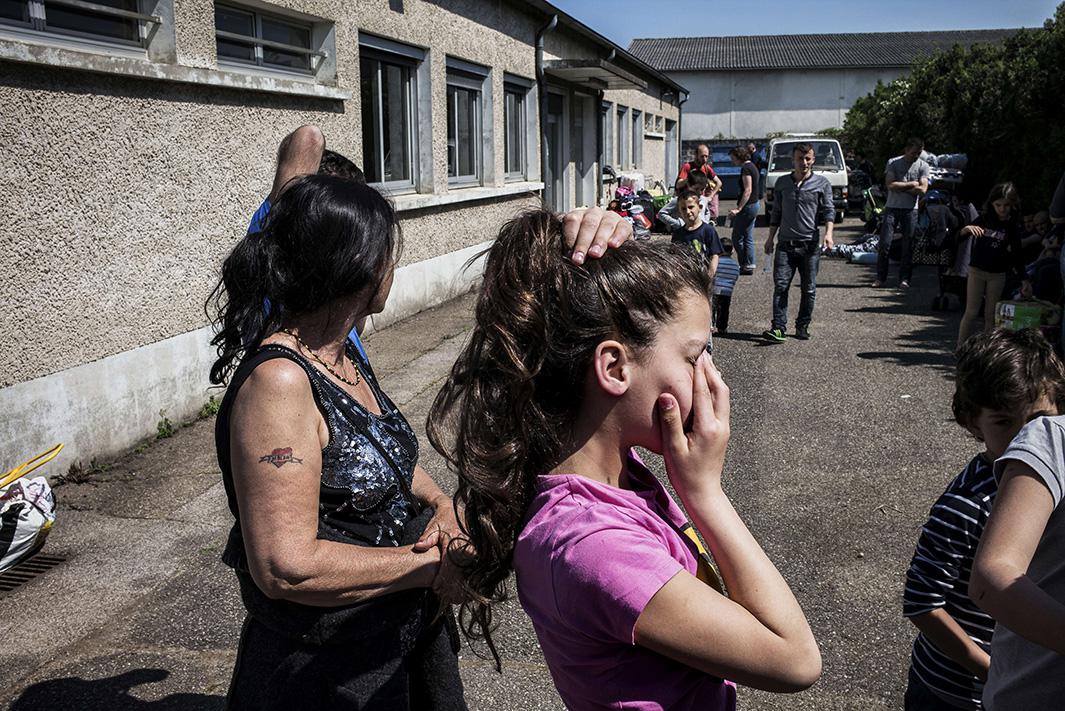 Eastern European migrants wait to temporarily settle in a locale in Décines, France, after staying in buildings belonging to the Army and the diocese of Lyon, on April 21, 2015. With the help of the association Coordination Urgence Migrants, about 145 people, mostly Albanians, started to set up in an industrial building.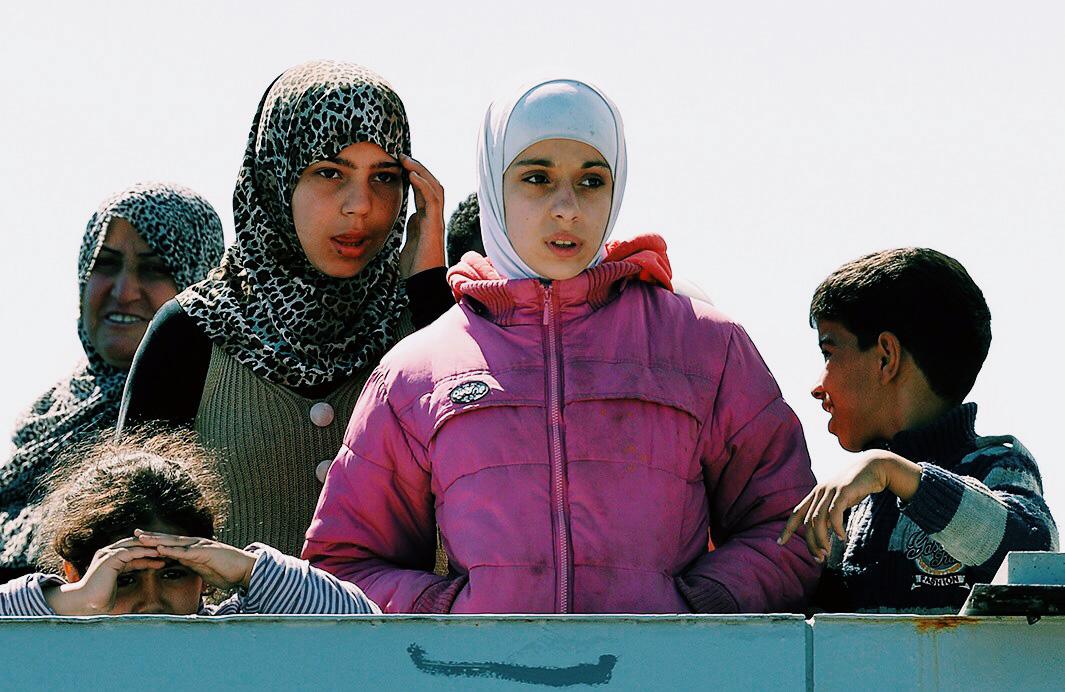 Rescued migrant children wait to disembark from the Italian Navy vessel Bettica as they arrive in the Sicilian harbor of Augusta on April 22, 2015, following their rescue by the Italian Coast Guard off the coast of Libya. On April 19, a trawler departing from Tripoli on a different asylum voyage capsized in the Mediterranean, with only a few dozen surviving passengers among the hundreds believed to be on board.
A department store employee poses with humanoid ChihiraAico (left) clad in a Japanese kimono in Tokyo on April 20, 2015. She can smile, sing, and provide guidance at one of the most upscale department stores in Tokyo.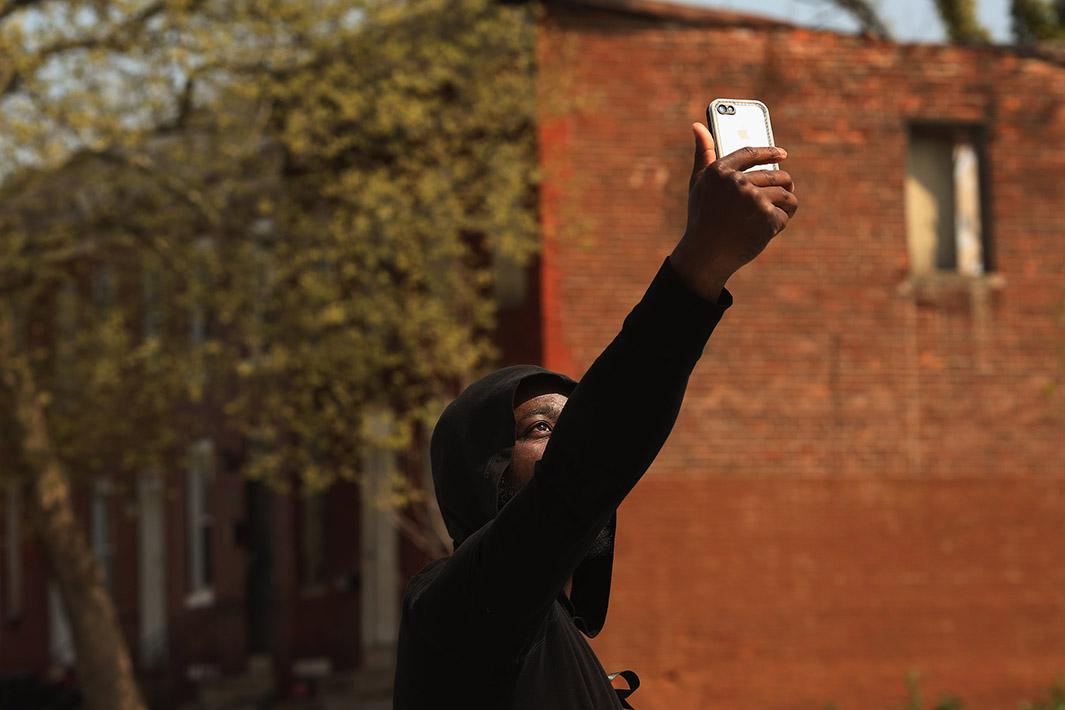 A young man takes a video call with a friend near the place where Freddie Gray was arrested in the Sandtown neighborhood in Baltimore on April 21, 2015. Gray, whose nickname was Pepper, was a 25-year-old black man who lived in this neighborhood and was arrested for possessing a switch-blade knife on April 12 outside the Gilmor Homes housing project on Baltimore's west side. According to his attorney, Gray died a week later in the hospital from a severe spinal cord injury he received while in police custody.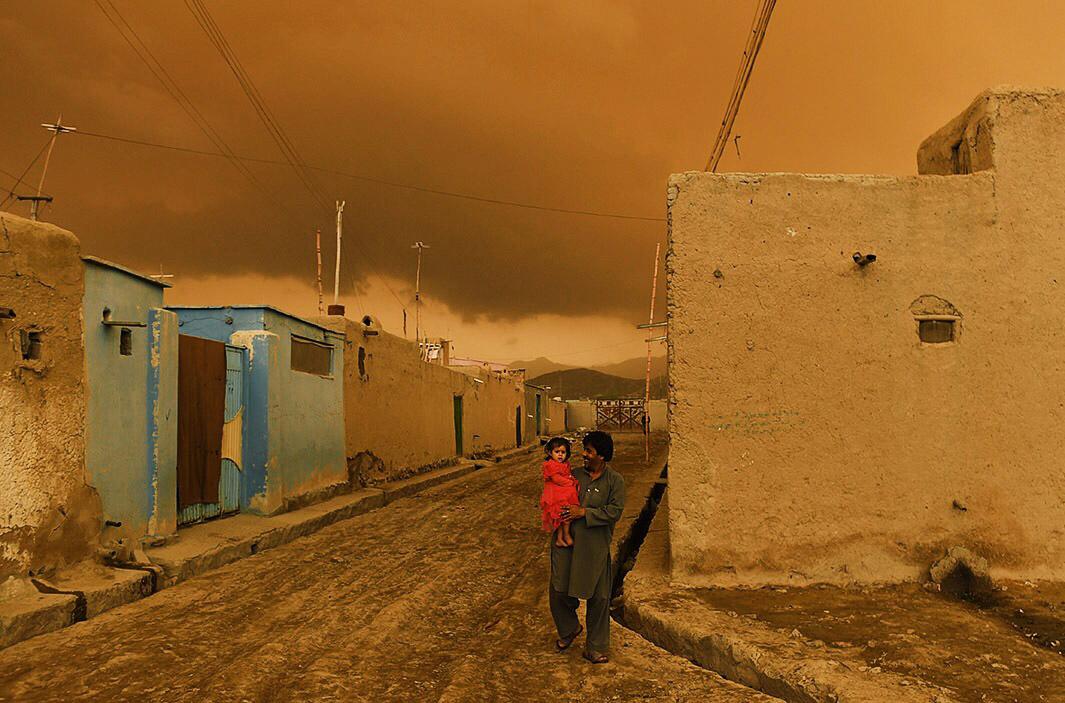 An Afghan father carries his daughter on a rainy day in Kabul on April 19, 2015.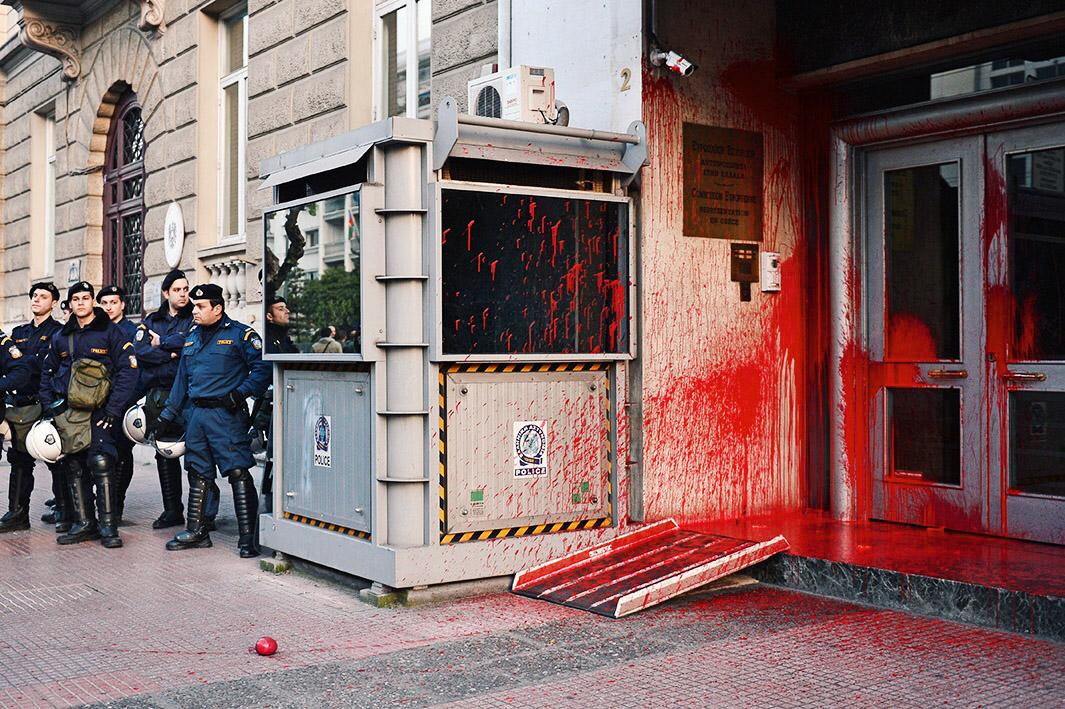 Police stand next to the entrance to European Union offices in Athens, Greece, on April 23, 2015, as protesters throw red paint. European governments have come under increasing pressure to tackle the North African migrant crisis and pledged to triple funding for rescue operations in the Mediterranean during an emergency summit this week.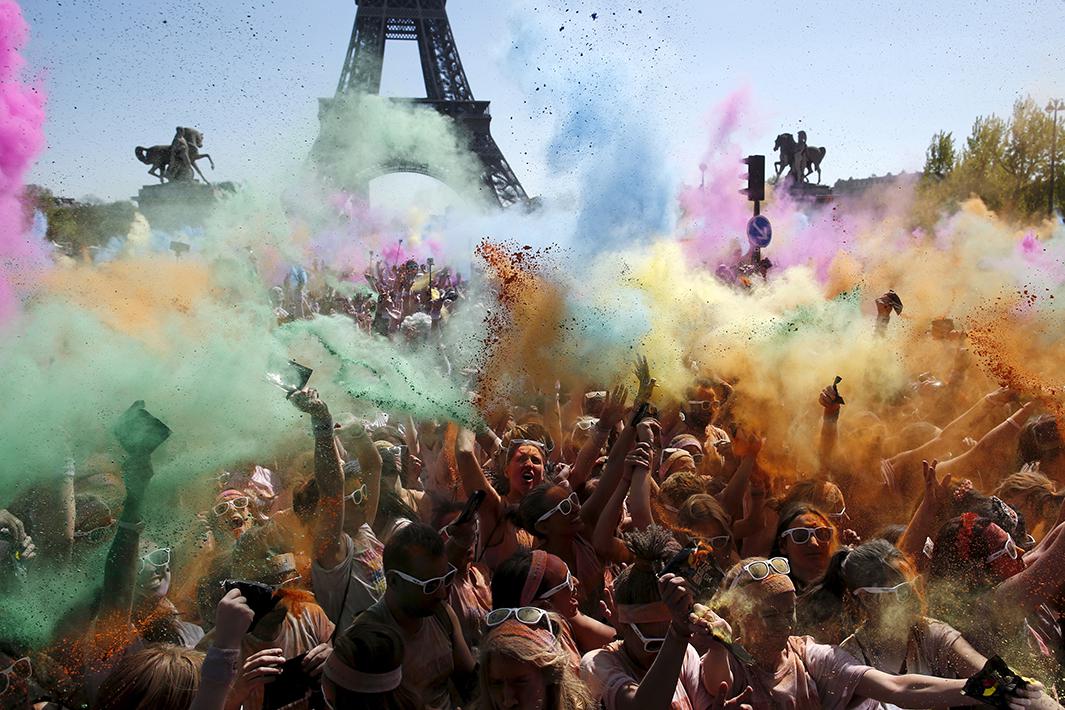 Participants take part in the Color Run near the Eiffel Tower in Paris on April 19, 2015. The Color Run is a 5-kilometer race where participants are showered with colorful powder at each kilometer. It's held in cities across the U.S. and also worldwide, with the aim of promoting healthy living and benefiting a charity that organizers choose in each of the cities that the run visits.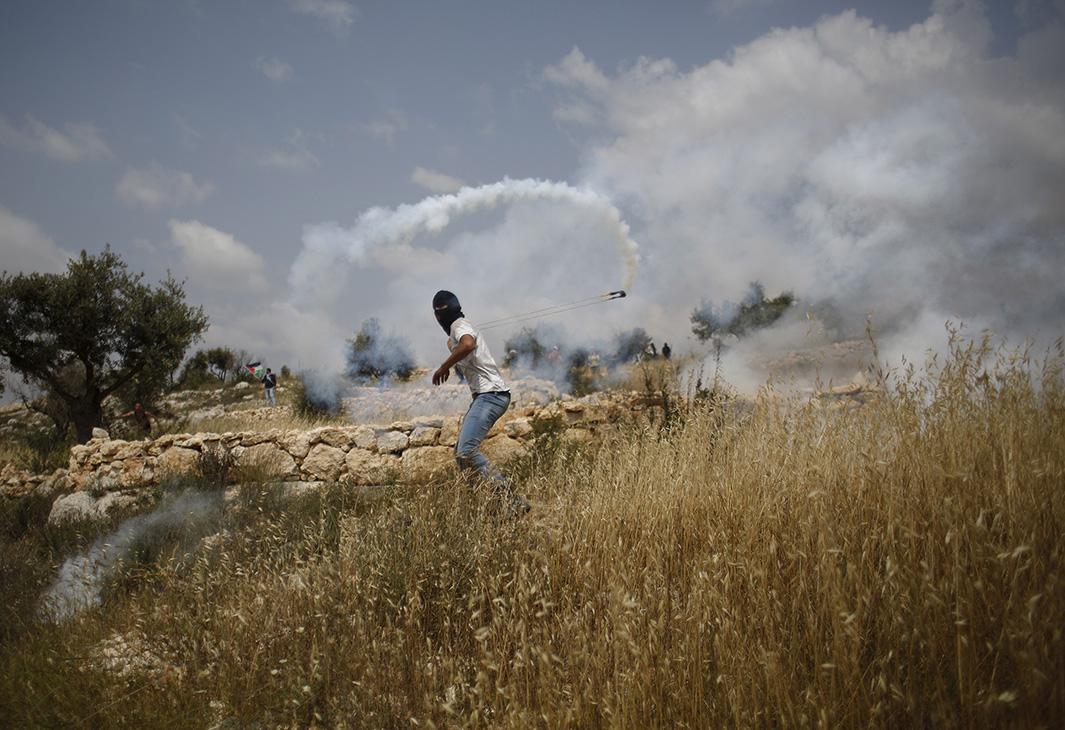 A protester returns a tear gas canister fired by Israeli troops during clashes following a protest marking Palestinian Prisoners' Day in the West Bank village of Bilin, near Ramallah, on April 17, 2015. Palestinian human rights groups say 6,000 Palestinian prisoners remain in Israeli prisons and detention camps.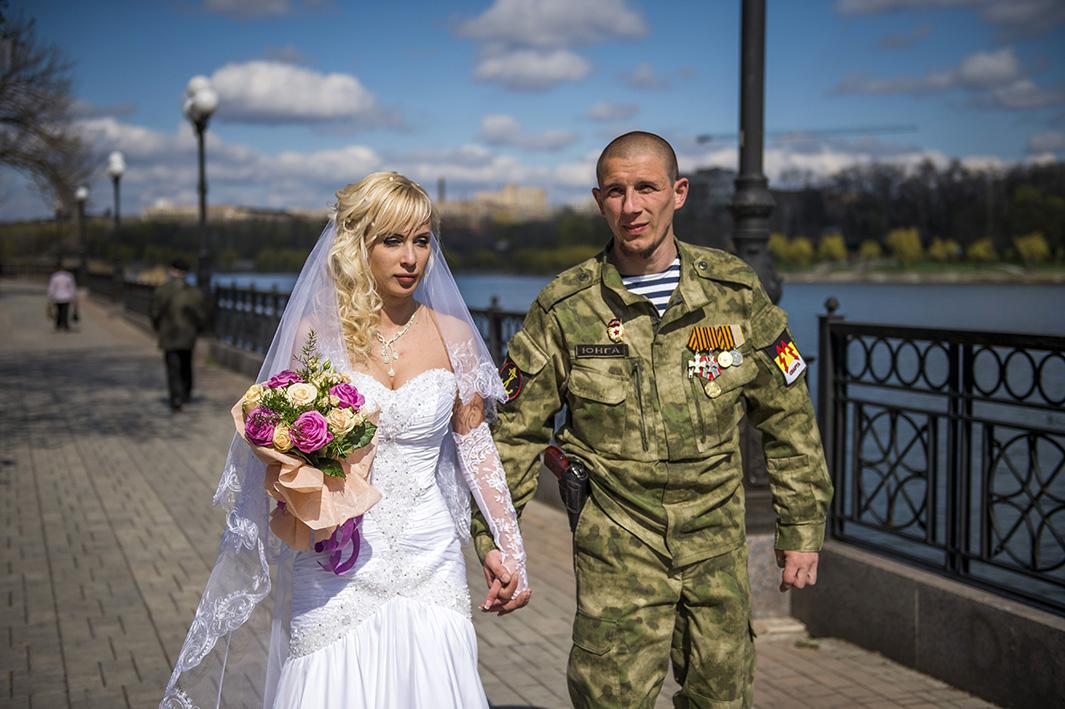 Pro-Russian separatist Junga (war name) and his bride walk along river Kalmius after getting married in Donetsk on April 22, 2015, in the self-proclaimed Donetsk People's Republic.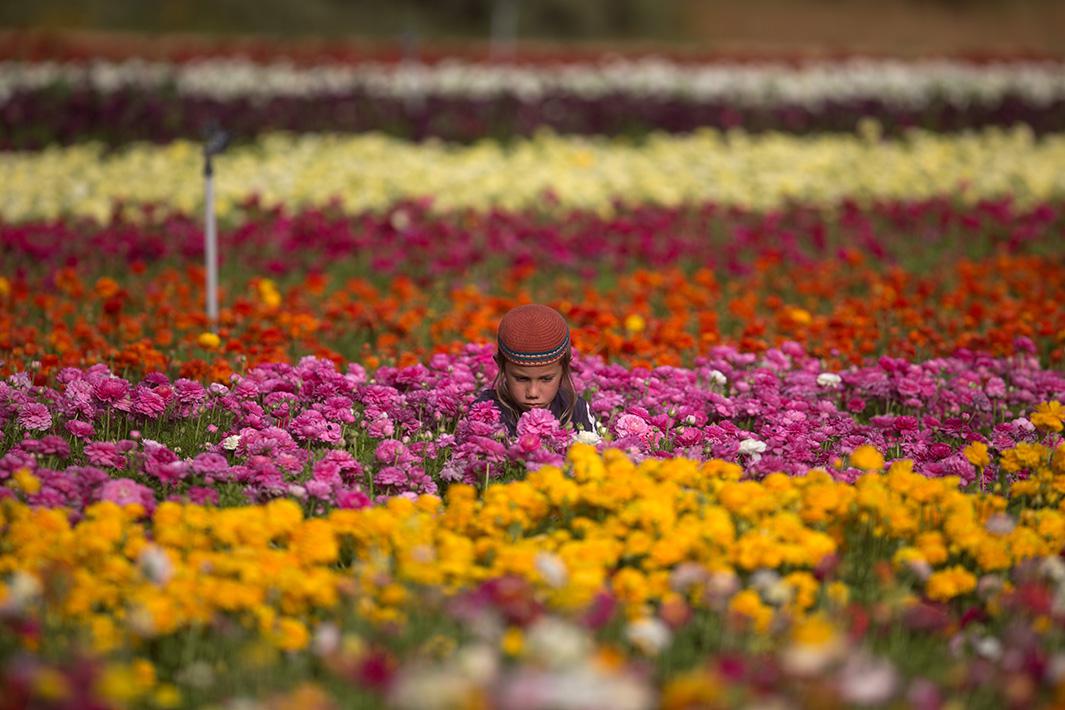 An Israeli boy picks Ranunculus flowers in a cultivated field in the southern Israeli kibbutz of Nir Yitzhak, located along the Israeli–Gaza Strip border, on April 20, 2015.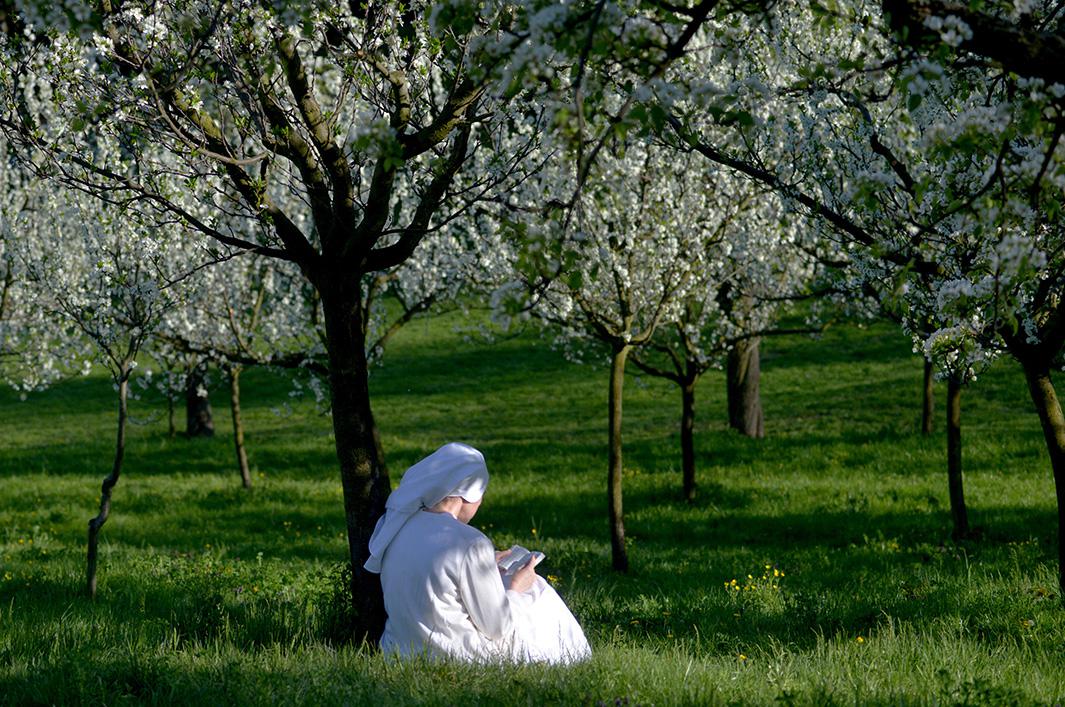 A nun reads a book under blossoming trees during a sunny spring day at Petrin Hill on April 21, 2015, in Prague.
---