A semi truck accident in Washington state has spilled a truly spectacular number of bee containers across Interstate 5, and bees are on the loose. (The driver of the truck was not hurt.)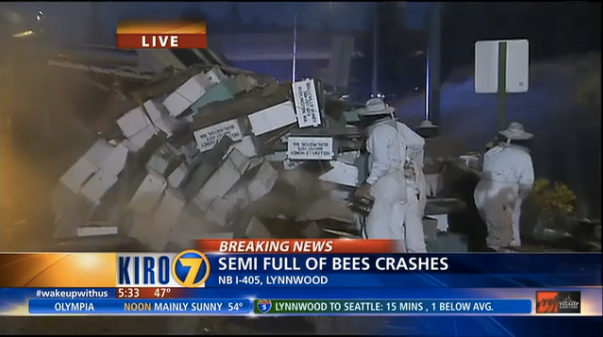 Each box holds about 5,000 bees, the KIRO 7 station says.
This is ominous:
Many boxes of bees remained on the road after sunrise, and the bees begain to swarm and become more active.

The latest image, in daylight:
"Members of the KIRO 7 News crew" have been "stung numerous times."