BALTIMORE, Maryland—On Monday night, there were riots in Baltimore, but it's hard to say Baltimore was rioting. This wasn't 1968, when fires touched huge swaths of the city and thousands left their homes. Instead, in a few areas around the Inner Harbor and East and West Baltimore, scattered groups of looters smashed stores, set fires, and confronted police, with residents watching from stoops or out of windows.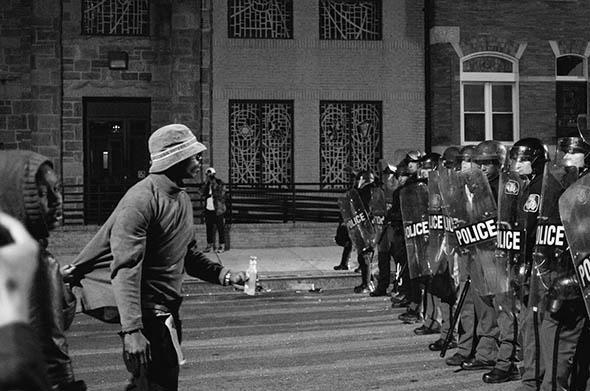 At the intersection of North Avenue and Fulton Avenue, a phalanx of police officers watched as a collection of young men smashed two liquor stores and yelled grievances into the night sky. Later, a few remaining young men would set a damaged car on fire, which would burn brightly against the vacant homes and boarded businesses that define the neighborhood landscape.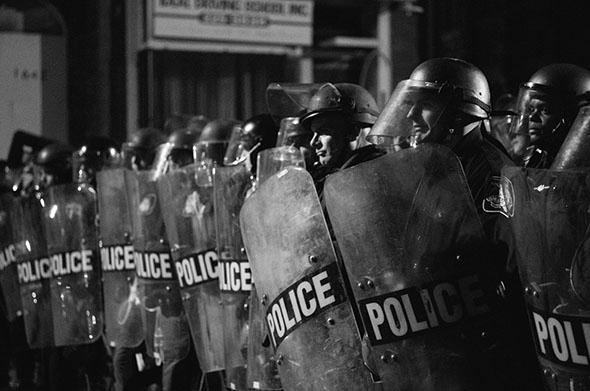 A mile away, police were dealing with damage from the initial confrontation at the Mondawmin Mall, where that afternoon stores were looted and vehicles were set ablaze. Likewise, across town, on Broadway Street, an uncompleted home for seniors burned down. It's unconfirmed whether this was connected to the riots. Still, the fire added to the sense of chaos in the city, which was underscored by another police presence, this time on Monument Street, next to Johns Hopkins hospital.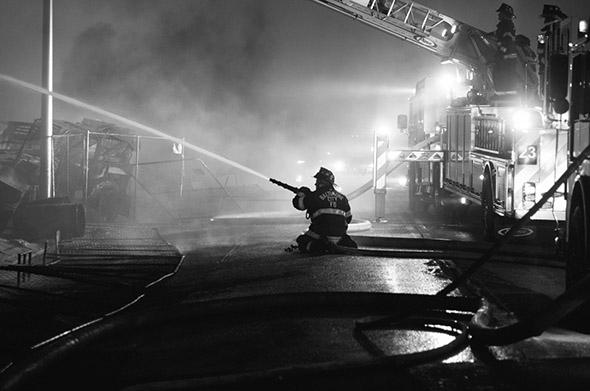 As of midnight, these areas had died down. But it's unclear if the relative quiet will last. The elements that fueled the disturbance—anger over the death of Freddie Gray, silence from authorities, an aggressive police response, and the idle energy of young men—are still present, and Tuesday could bring another spark.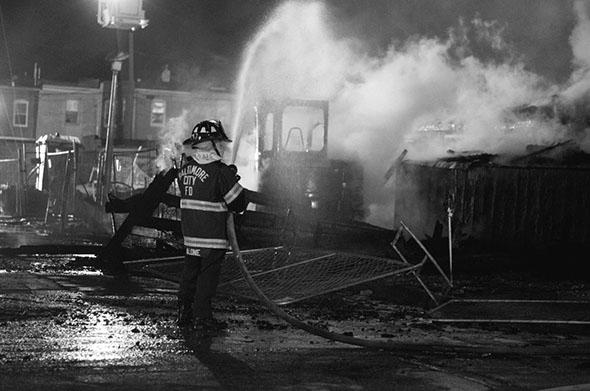 Read more in Slate about Freddie Gray's death and the unrest in Baltimore.