Update, 11:50 a.m.: It looks a Rand Paul sleeper cell at Liberty University successfully infitrated Cruz's speech. (That's a joke. All students were required to attend the event, and apparently some Rand Paul supporters used it as an opportunity to show their colors.)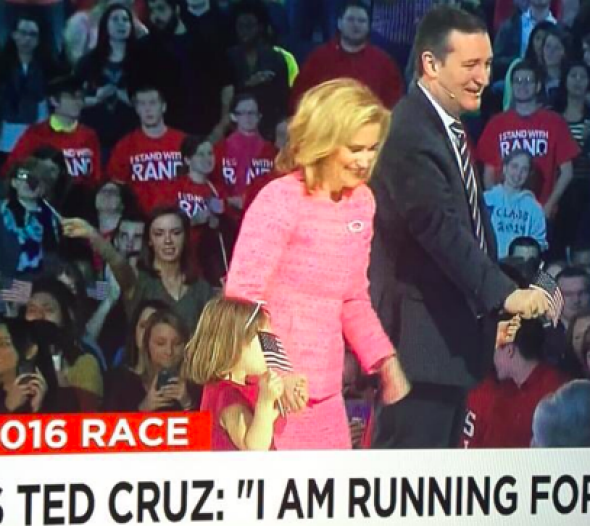 Update, 11:40 a.m.: Here's Cruz's announcement speech; it was explicitly targeted toward right-wing Christians, involving a number of references to God and calls to abolish Obamacare and the IRS.

Original post, 10:27 a.m.: Conservative Texas Sen. Ted Cruz announced Sunday night that he's running for president, becoming the first of many presumed candidates to officially enter the race.
Elected to the Senate in 2012, Cruz has made a name for himself with quixotic efforts to halt the operation of the Affordable Care Act, once speaking for 21 hours on the Senate floor in an attempt to prevent the passage of a measure that funded government operations including those dicated by the ACA.

Cruz is scheduled to speak at 10:30 a.m. from Liberty University, the evangelical school in Virginia. We'll post video of that appearance as soon as it's available.

---