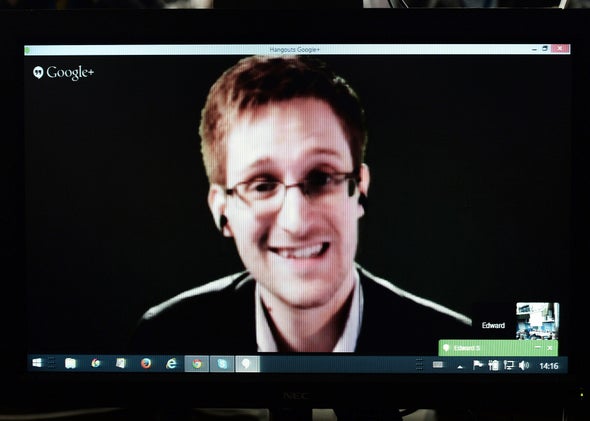 Edward Snowden, the fugitive who leaked countless documents detailing the National Security Agency's possibly unconstitutional mass surveillance program, is ready to return to the United States, his attorney said Tuesday. He has just one condition—but it's a pretty big one. From the AFP:
"He is thinking about it. He has a desire to return and we are doing everything we can to make it happen," Anatoly Kucherena, the Russian lawyer who represents [Snowden] told a news conference. … With a group of lawyers from other countries, we are working on the question of his return to America," Kucherena said.
"Snowden is ready to return to the States, but on the condition that he is given a guarantee of a legal and impartial trial," he said.
And what would Snowden consider "legal and impartial"? According to Jesselyn Radack, one of Snowden's American legal advisers, a trial under the Espionage Act—the World War I-era law that Snowden violated—"would not be considered fair." Nor are Snowden's attorneys satisfied with the fact that Attorney General Eric Holder has sworn that the Justice Department won't seek the death penalty in a case against the former leaker. Snowden himself has suggested that he deserves a complete pardon. In an interview with erstwhile NBC News anchor Brian Williams, Snowden said he didn't want to "walk into a jail cell to serve as a bad example for other people who see something happen, some violation of the Constitution and think they need to say something about it." He then explained:
"I don't think there's ever been any question that I'd like to go home," Snowden said. "I mean, I've from Day One said that I'm doing this to serve my country. Now, whether amnesty or clemency ever becomes a possibility is not for me to say."
Ready to return to the comforts of home: yes. Ready to face the consequences for leaking top-secret government information: not quite.
---