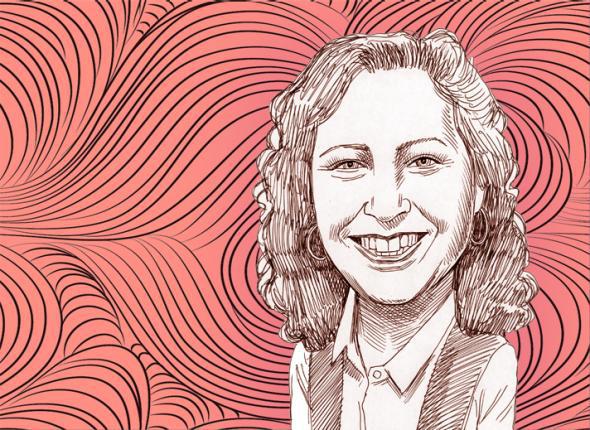 Hi Slate Plussers.
Welcome to our weekly newsletter, guest-edited this week by me, Slate's Supreme Court correspondent and resident Muppet expert. Believe it or not, I have been covering the Supreme Court and legal affairs here at Slate for 15 years, which also makes me one of the wrinkliest Slate staffers. I've also written about Virginia politics, Axe body spray (for which I am eternally regretful), and yes, the Muppets. I am coming off a three-month disc injury, which is a very fun thing I hope never to do again. Luckily, the one thing I am cleared by both my surgeon and my physical therapist to do is read great content. So I am delighted to be your humble Slate Plus Sherpa this week.
A lot of you followed the Obamacare challenge last week, and I wish you could have been with me in the pressroom at the Supreme Court—where there was no place to hang your coat for the first time anyone could remember. Completely nuts, the scene in the pressroom, and even nuttier that we didn't get same-day audio for a case that will impact literally millions. But don't get me started. The Supreme Court is a strange and inscrutable institution that loves its traditions, and its privacy, and even, sometimes, its press corps.
Thank you for being a Slate Plus member. We are incredibly thankful for our readers and podcast listeners who choose to love the magazine a little harder than is absolutely necessary. You complete us. Seriously. And here is a list of some of the pieces I loved best this week … with the caveat that who knows what tomorrow will bring?
On Monday Jamelle Bouie wrote a wonderful, counterintuitive piece explaining why two members of Sigma Alpha Epsilon at the University of Oklahoma shouldn't be expelled for singing vile, racist chants that were captured on film. Jamelle concludes, depressingly, that "white millennials aren't less prejudiced. They just believe they are. And it gives psychic cover to the kind of behavior we saw at Sigma Alpha Epsilon." He argues for education over expulsion, which—in light of the First Amendment concerns he raises—is pretty compelling.
On Tuesday, Fred Kaplan ran the letter signed by 47 Republican Senators to the Iranian government through the inimitable Fred Kaplan woodchipper. He describes the effort to discourage Iran's leadership to dismiss the nuclear talks with the U.S. and other nations as "brazen, gratuitous, and plainly stupid an act as any committed by the Senate in recent times." By the way, he notes, it's probably also illegal.
Also on Tuesday Melinda Wenner Moyer offered up a really interesting review of the literature on kids and allergies that confirmed that Americans may be doing the worst possible thing for our kids by keeping them away from foods that may cause allergies. I recently returned from a year living abroad where parents laugh if you ask "any allergies" when you organize a playdate, so her story went a long way toward explaining the difference between American parents and foreigners when it comes to food fears.
On Wednesday Will Saletan did an utterly genius response to the GOP letter to Iran that thanked them for explaining how the American system of governance truly works. He concluded wisely that "the true will of the people, as you know, is to follow those of us who understand what is best." I love reading Will on virtually everything, but when he does sly parody, well, it makes my day. 
On Thursday Hanna Rosin roundly debunked the notion that women get hot when they see men scrubbing out grass stains. Everything about choreplay is silly, starting with the word choreplay. Ugh.
So that's it for today, sports fans. Here's hoping that you enjoyed any and all of the above as much as I did. Thanks, as ever, for being Slate Plus friends. We'll see you when the crocuses bloom.
Dahlia
---