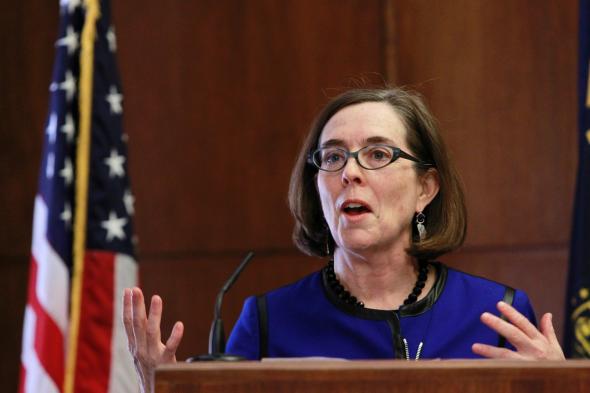 Oregon Gov. Kate Brown has signed legislation making the state the nation's first to automatically register voters who use the DMV to obtain or renew a drivers' license or state ID.* From MSNBC:
The law dictates that once residents interact with the state DMV — whether to get a license or ID for the first time, or renew an existing one — they'll then become registered to vote if they aren't already. The registration will be provisional for 21 days, during which time applicants will be notified of their new status and be given a chance to become affiliated with a political party or to opt-out of the voting process altogether. In essence, Oregon will now be the first state to approach voting with an "opt-out" mindset, as opposed to "opt-in."
No Republican legislators voted for the bill, arguing that making DMV information public via voter rolls is a threat to privacy. Said one: "How would you like your 18-year-old daughter's information running around the world?"
*Correction, March 16, 2015: This post originally misstated that Brown planned to sign the legislation; she's actually already signed it.

---