The Lutheran Insulter has been around since 2012, but has not yet gotten the attention it deserves. It's a database of spicy, withering trash talk taken from the disputatious writings of Martin Luther, who invented Protestantism and called the pope a "fart-ass." Below are some examples, but please also visit the site for yourself.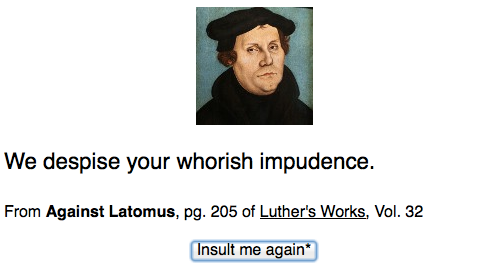 Oh!
What whaaaaaaat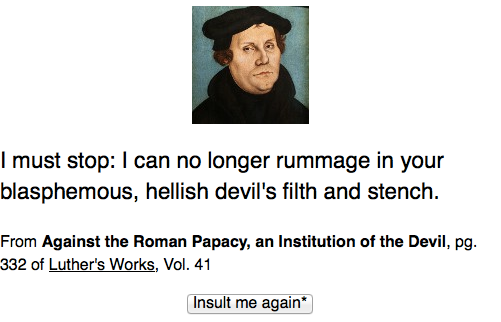 [Runs around in circles with hands on head like, "I can't believe he just went there"]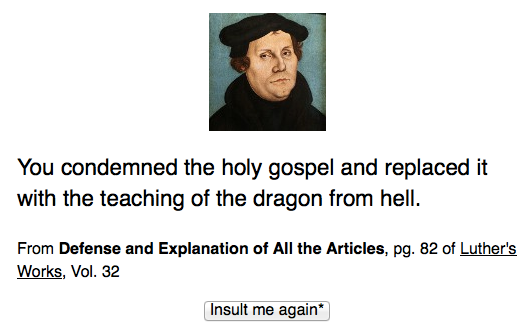 Martin Luther was always trying to make "replacing the gospel with the teaching of the dragon from hell" sound like a bad thing.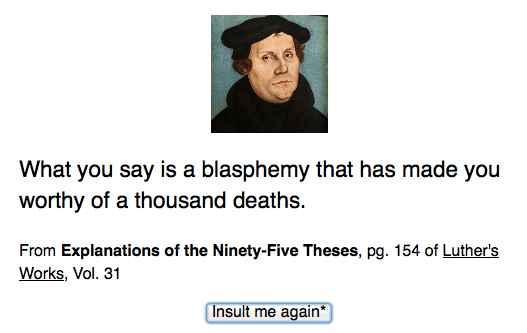 It's like listening to my ex-wife. It really is.
Hits close to home.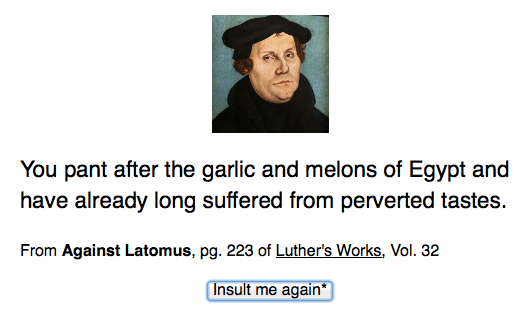 Stings because it's true.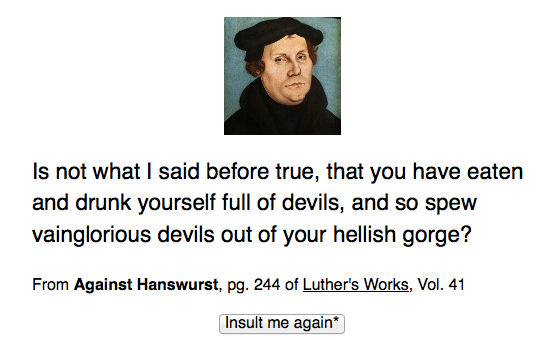 "Shove it in your hellish gorge" is the new "Shove it in your pie-hole."