Slate will post running news updates about the crash of Flight 4U 9525 below. Update, 1:45 p.m.: The State Department has confirmed that two American citizens died in the crash of Germanwings Flight 4U 9525. The pair have been identified in press accounts as Yvonne Selke of Virginia and her daughter Emily, a recent Drexel graduate. The outside casing of the crashed plane's flight data recorder—one of the "black boxes" investigators search for after air tragedies—has been recorded, but its memory card has not been located. Investigators found the plane's cockpit voice recorder earlier and have reportedly gathered "usable data" from it, but there's no word on whether said data has provided any hint why the plane crashed.

Original post, 9:44 a.m.: Two Americans were aboard the Germanwings Barcelona-to-Dusseldorf flight that crashed Tuesday in the French Alps, the company's CEO says. The State Department has not yet confirmed the assertion.
No bodies are known to have yet been recovered from the wreckage of Flight 4U 9525, which crashed and came apart in difficult and remote terrain, and there is no indication what might have caused the plane to go down. Authorities have, however, located the plane's cockpit voice recorder, which along with its flight data recorder is one of the two "black boxes" containing data that could help investigators determine what went wrong.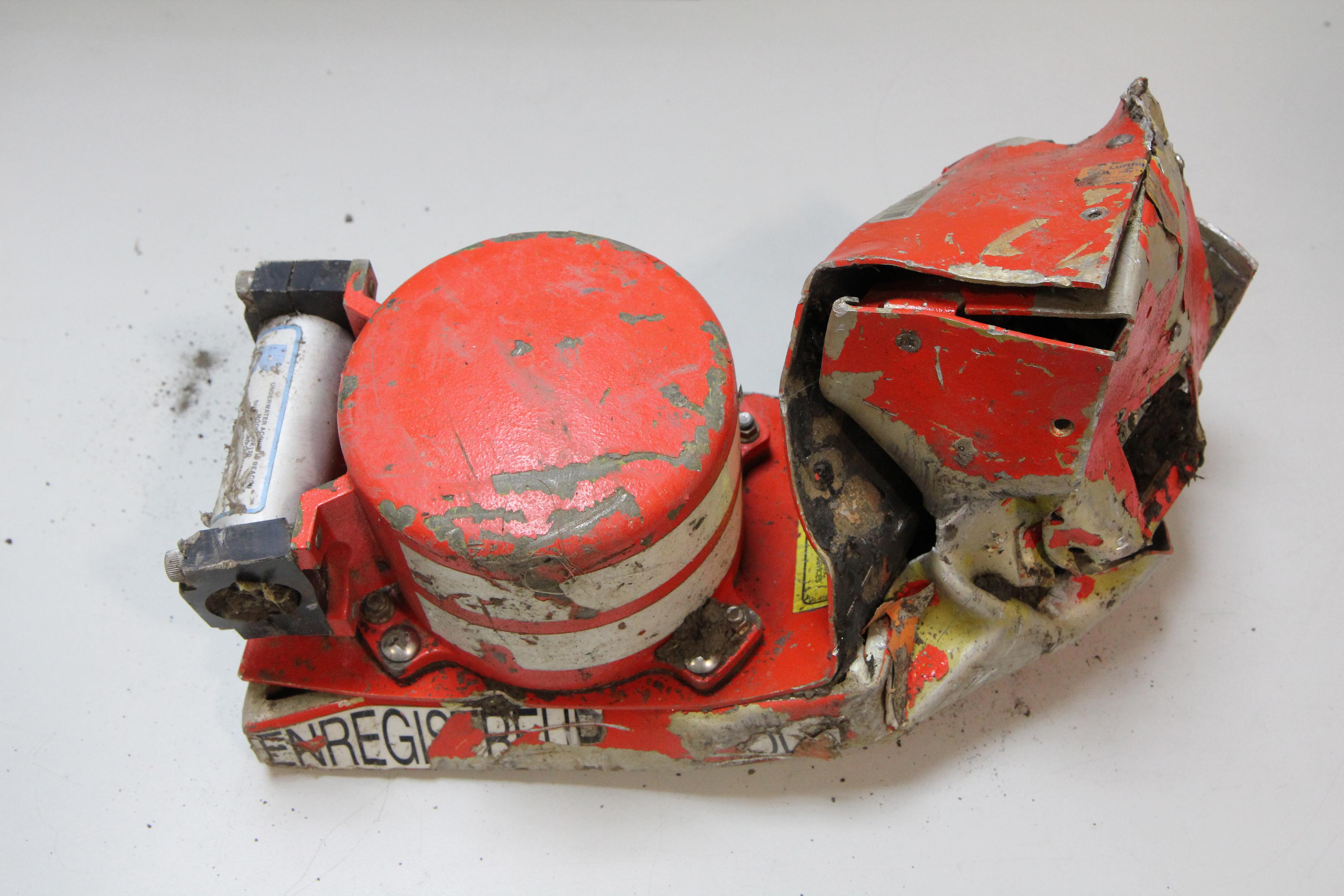 From CNN:
According to Germanwings, the plane reached its cruising altitude of 38,000 feet, and then dropped for eight minutes. The plane lost contact with French radar at a height of about 6,000 feet. Then it crashed.
The plane's crew did not communicate with ground authorities during that time. From the New York Times:
Among the theories that have been put forward by air safety analysts not involved in the investigation is the possibility that the pilots could have been incapacitated by a sudden event such as a fire or a drop in cabin pressure.
A senior French military official, who spoke on the condition of anonymity because the investigation was continuing, said that the lack of communication from the pilots during the plane's descent was disturbing, and that the possibility that their silence was deliberate could not be ruled out.
Some Germanwings flights were canceled Wednesday when "a small number of pilots and flight attendants" refused to fly, the Times reports.