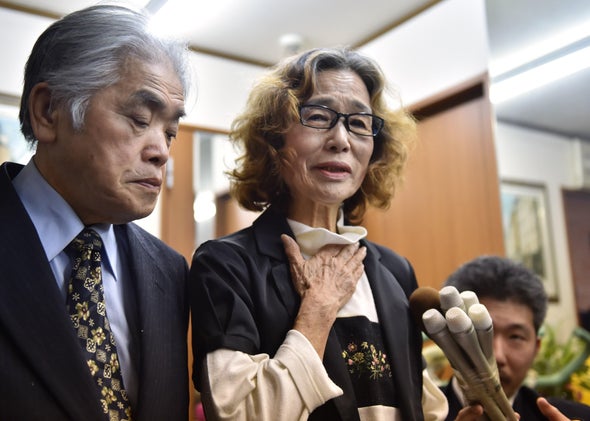 Japan was engulfed by sadness and horror Sunday after the release of an ISIS video that claims to show the beheading of journalist Kenji Goto. But in a defiant move, Prime Minister Shinzo Abe vowed to increase humanitarian aid to those opposed to the Islamist militants in the Middle East and said he would work to bring the killers to justice. "I feel intense indignation at this utterly cruel and despicable act of terrorism," Abe said at an emergency Cabinet meeting on Sunday, reports Reuters.
In the video, which the Japanese government has said it has every reason to believe was authentic, the militants justify the killing by noting that Abe had recently announced a $200 million humanitarian aid package to countries fighting against ISIS, notes the Wall Street Journal.
Even as Abe insists the apparent murder of Goto exemplifies why Japan needs to expand this type of aid be more active overseas, his opponents insist it is exactly the reason why the country needs to be more cautious. "Japan will resolutely carry out its duty as part of the international community fighting terrorism," the prime minister said. Although so far the Japanese people seem to stand behind Abe's strong line against terrorism, analysts warn that could change as "the shock wears off," notes the New York Times.
The 47-year-old Goto entered Syria in late October in an effort to rescue Haruna Yukawa, who was taken hostage in August and was shown killed in an earlier video. "My son's final act was to go to Syria to help a fellow Japanese," Goto's mother, Junko Ishido, said Sunday. "Please understand his kindness and courage." Yukawa's father also praised Goto. "He was kind and he was brave," Yukawa's father said, according to the Associated Press. "He tried to save my son."
---