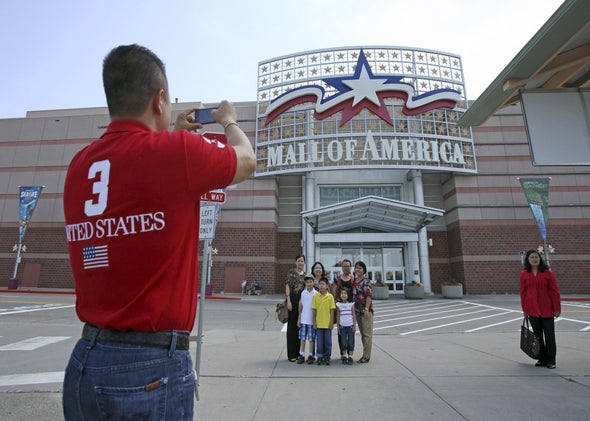 Homeland Security Secretary Jeh Johnson said on Sunday that his office is taking seriously a threat by Somali-based Islamist group al-Shabaab against shopping malls, including Mall of America in Minnesota. Shoppers at Mall of America have to be "particularly careful" today, Johnson told CNN on Sunday. "There will be enhanced security there, but public vigilance, public awareness and public caution in situations like this is particularly important, and it's the environment we're in, frankly."
Johnson spoke after CNN reported that al-Shabaab released a video that called for attacks on shopping malls, making explicit reference to the September 2013 attack on a mall in Kenya that left 60 people dead. The terrorist group specifically names the Mall of America, the West Edmonton Mall in Canada, and London's Oxford Street shopping area, reports Reuters.
Johnson tells CNN the video exemplifies how terror groups are less and less interested in sending in operatives from abroad to carry out attacks. "This latest statement from al-Shabaab reflects the new phase we've evolved to in the global terrorist threat, in that you have groups such as al-Shabaab and ISIL publicly calling for independent actors in their homelands to carry out attacks," Johnson said.
Johnson talked to CNN as funding for Homeland Security is scheduled to expire on Feb. 27, which would trigger a shutdown of all nonessential agency operations, reports Bloomberg. "It's absurd that we're even having this conversation about Congress's inability to fund Homeland Security in these challenging times," Johnson said.
Meanwhile, Mall of America said it was monitoring the events and implementing more security:
As always, we take any potential threat seriously and respond appropriately. Mall of America has implemented extra security precautions, some may be noticeable to guests, and others won't be. We will continue to follow the situation, along with law enforcement, and will remain vigilant as we always do in similar situations.
---