A devotee crosses the Triveni in the early morning as she arrives to offer prayer during the Swasthani Brata Katha festival in Panauti near Kathmandu, Nepal, on Jan. 24, 2015. During the monthlong festival, devotees recite one chapter of a Hindu tale daily from the 31-chapter sacred Swasthani Brata Katha book that is dedicated to the god Madhav Narayan and the goddess Swasthani, alongside various other gods and goddess and the miraculous feats performed by them. The devotees also go on pilgrimages to various temples, perform religious rituals, take a holy bath in the rivers, and fast for a month. Fasting is especially popular among women who believe it helps their family's well-being or helps them get a good husband.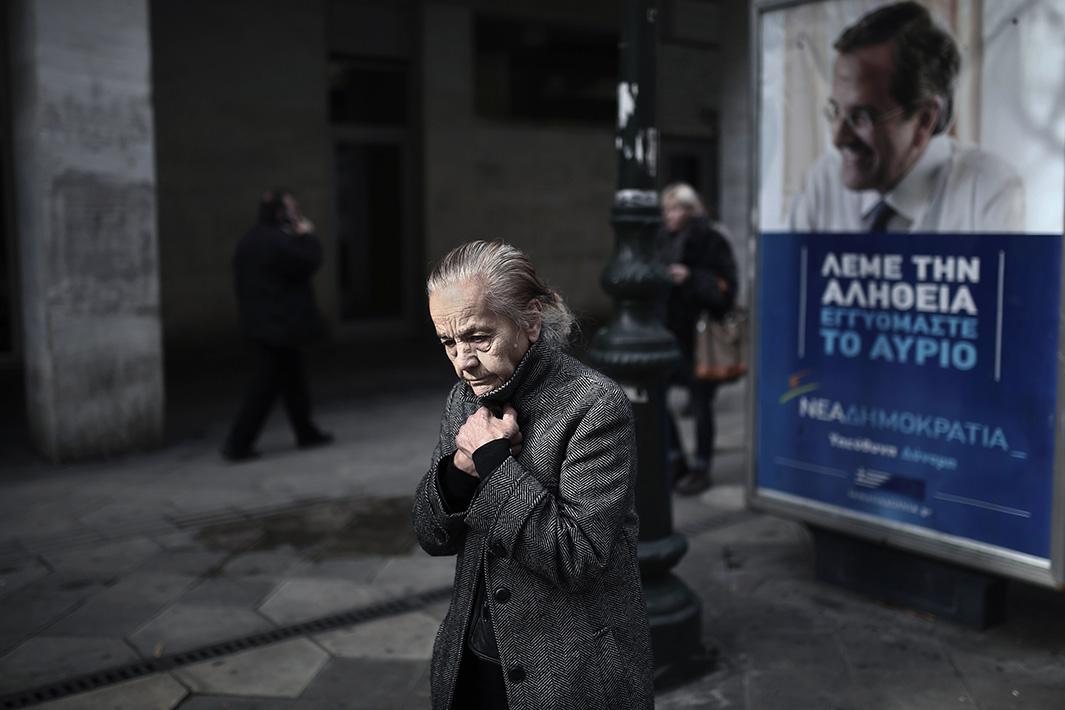 A woman walks in front of campaign posters for Greece's now-former Prime Minister Antonis Samaras in Athens, as the nation goes to the polls on Jan. 25, 2015. As was expected, the anti-austerity leftists of Syriza triumphed in Monday's Greek elections, crowning Alexis Tsipras the new prime minister and winning 36.3 percent of the vote. The party came just a nose hair shy of winning an outright majority in the country's parliament. The Greek election kicked off what could be a breakthrough year for anti-establishment far left and far right parties as well as anti-EU appeals throughout Europe.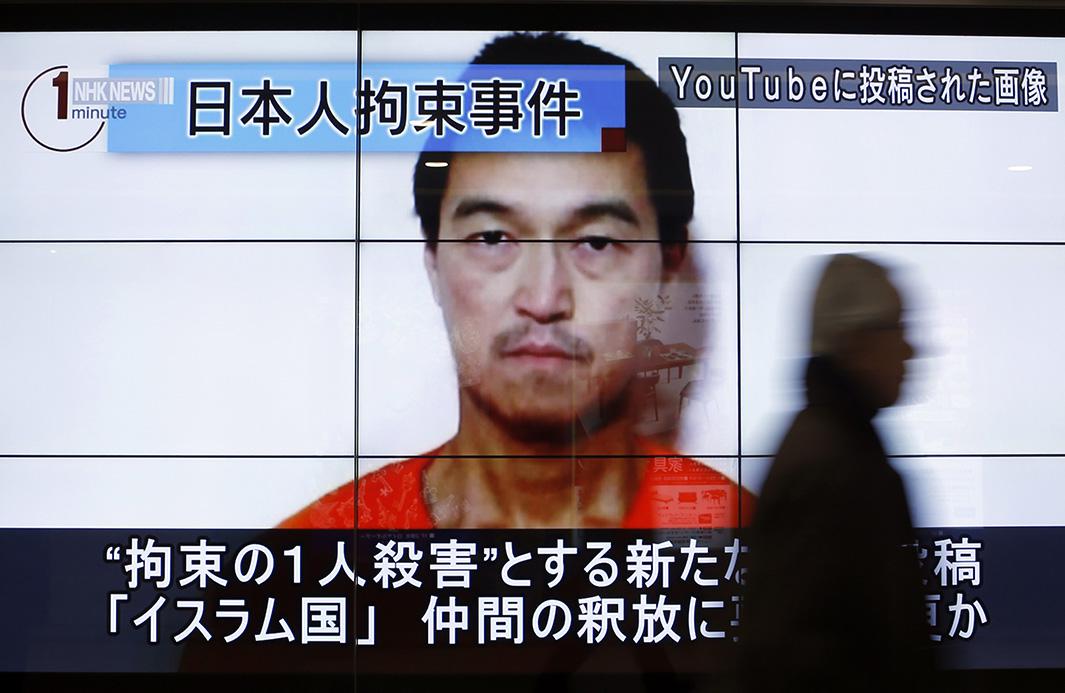 A man walks past screens displaying a television news program showing an image of Kenji Goto, one of two Japanese citizens taken captive by ISIS militants, on a street in Tokyo on Jan. 25, 2015.

For Japan, the objective of negotiations is probably a no-brainer. But the U.S. sees things a bit differently. White House spokesman Eric Schultz reiterated the American position: "We don't pay ransom; we don't give concessions to terrorist organizations." However, the "terrorist" distinction is increasingly meaningless, as evidenced by the the swap of Taliban prisoners for U.S. Army Sgt. Bowe Bergdahl last year.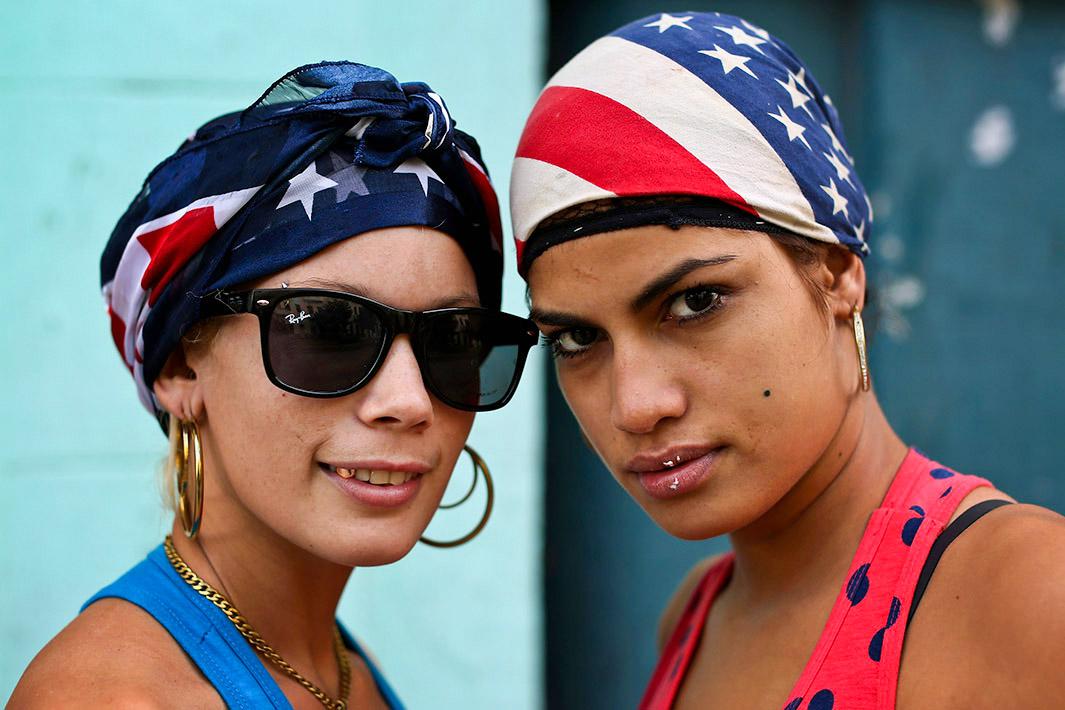 The United States flag is appearing in small ways in the clothing worn by Cubans, as seen here in scarves worn by Gydis Ricardo Vargas, left, and Yaime Machado Garcia in the Vedado district of Havana, on Jan. 26, 2015.

Despite the sudden warming of U.S.-Cuban relations, there were always going to be sticking points between the decades-long adversaries. On Wednesday, Cuban President Raúl Castro issued a not-totally-unsurprising demand as a condition of normalizing relations with its neighbor: Cuba wants the U.S. to return the military base at Guantánamo Bay to Cuba.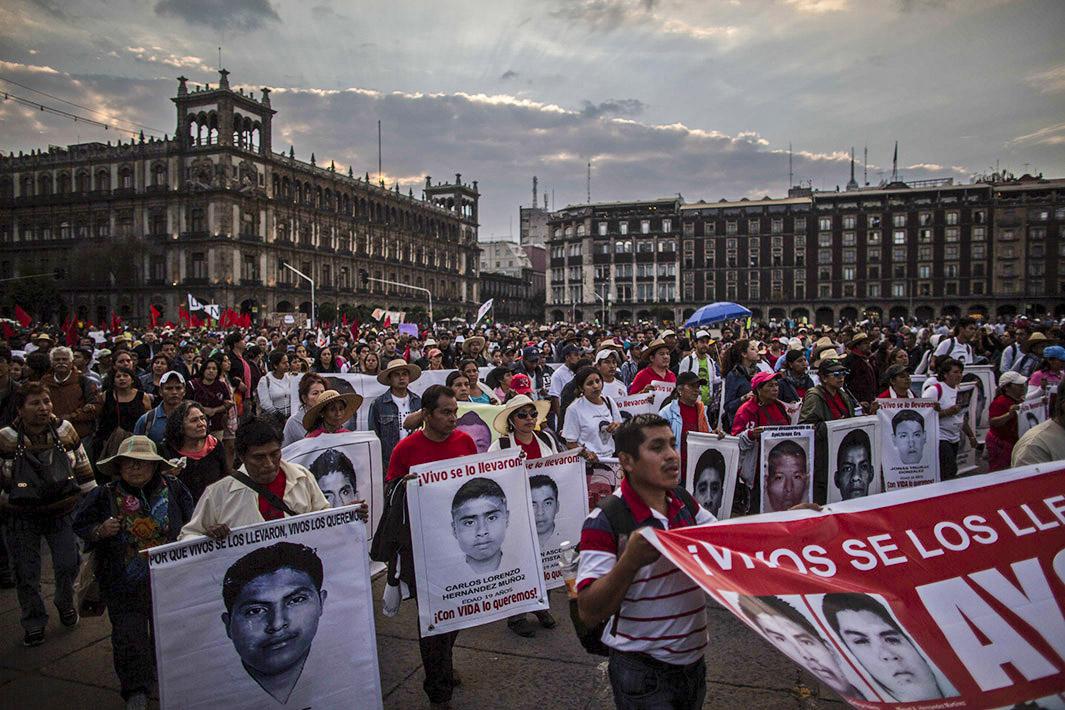 Demonstrators and relatives of the 43 students from the Ayotzinapa teaching college in Guerrero, Mexico, who have been missing for four months take part in a rally in Mexico City to call for international intervention into violations of human rights in Mexico on Jan. 26, 2015.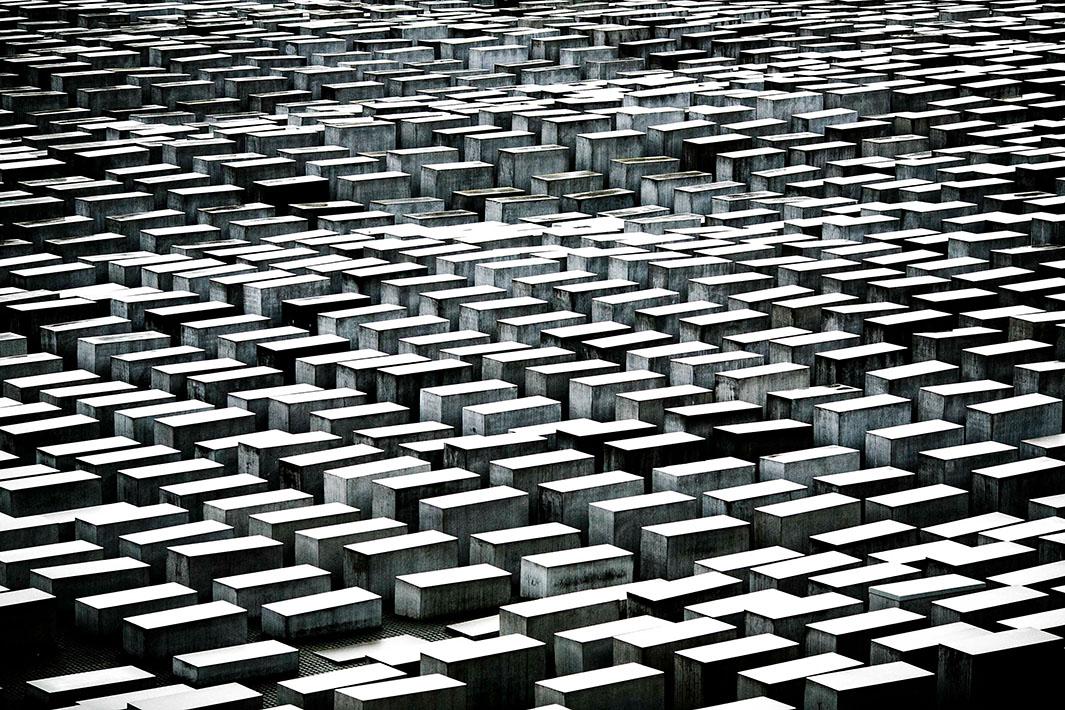 The Holocaust Memorial in Berlin, pictured on Jan. 27, 2015. This week, the White House faced criticism over the fact that neither President Obama nor Vice President Joe Biden were in attendance at the ceremony marking the 70th anniversary of the liberation of Auschwitz by Soviet troops. Instead, Treasury Secretary Jack Lew was sent to the event, which was attended by a number of heads of state. The event had already been heavily politicized by the non-invitation of Russian President Vladimir Putin.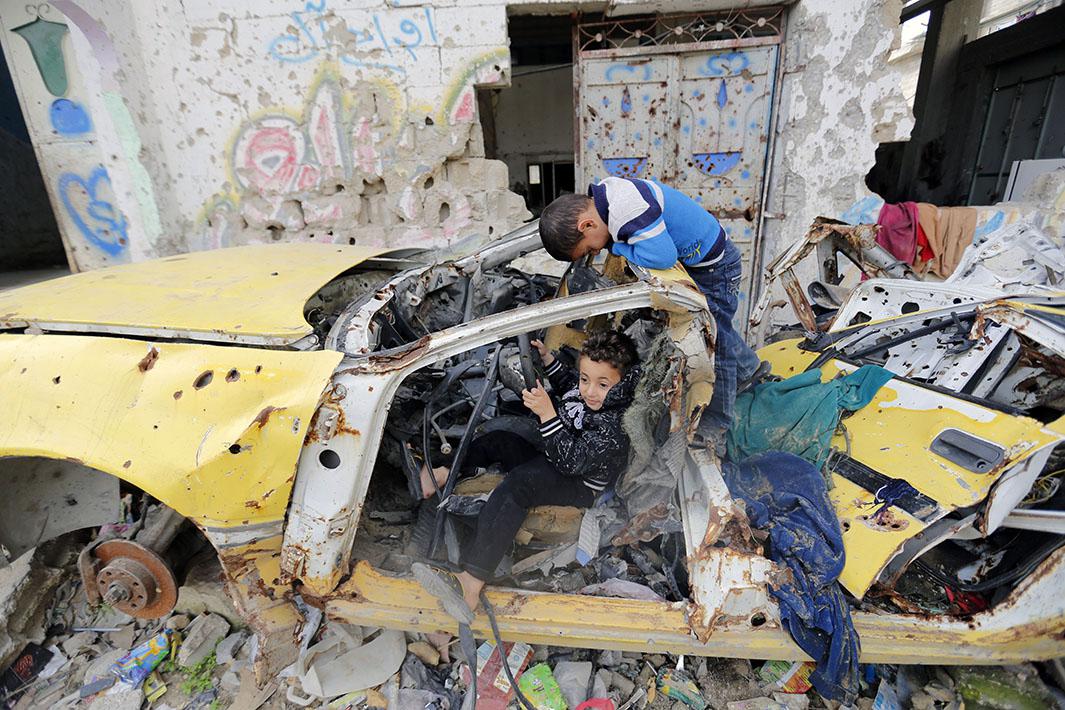 Palestinian children play next to buildings destroyed during last year's 50-day war between Israel and Hamas-led militants, in Gaza City's al-Shejaiya neighborhood on Jan. 27, 2015.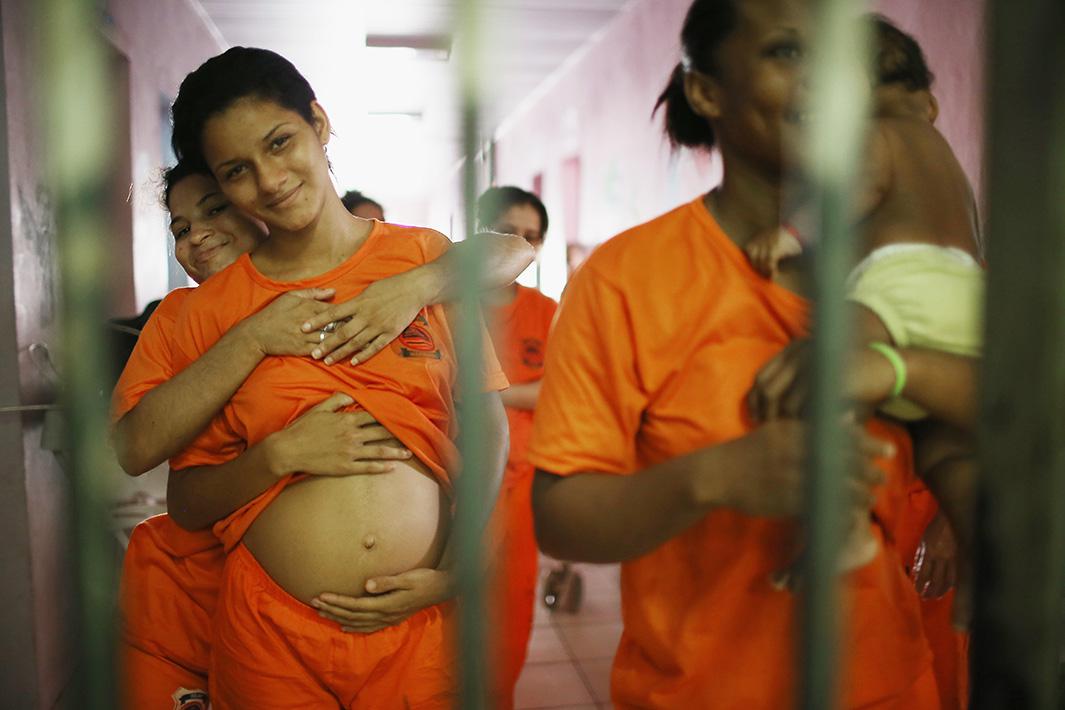 Female inmates gather in the Pedrinhas Prison Complex, the largest penitentiary in Maranhão state, in São Luís, Brazil, on Jan. 27, 2015. Previously one of the most violent prisons in Brazil, Pedrinhas has seen efforts from a new state administration, new prison officials, and judiciary leaders from Maranhão that appear to have quelled some of the unrest within the complex. In 2013, nearly 60 inmates were killed within the complex, including three who were beheaded during rioting. Brazil's imprisoned population has quadrupled in the past 20 years to around 550,000, and the country needs at least 200,000 new incarceration spaces to eliminate overcrowding, stemming from a vast increase in minor drug arrests, a dearth of legal advice for prisoners, and a lack of political will for new prisons.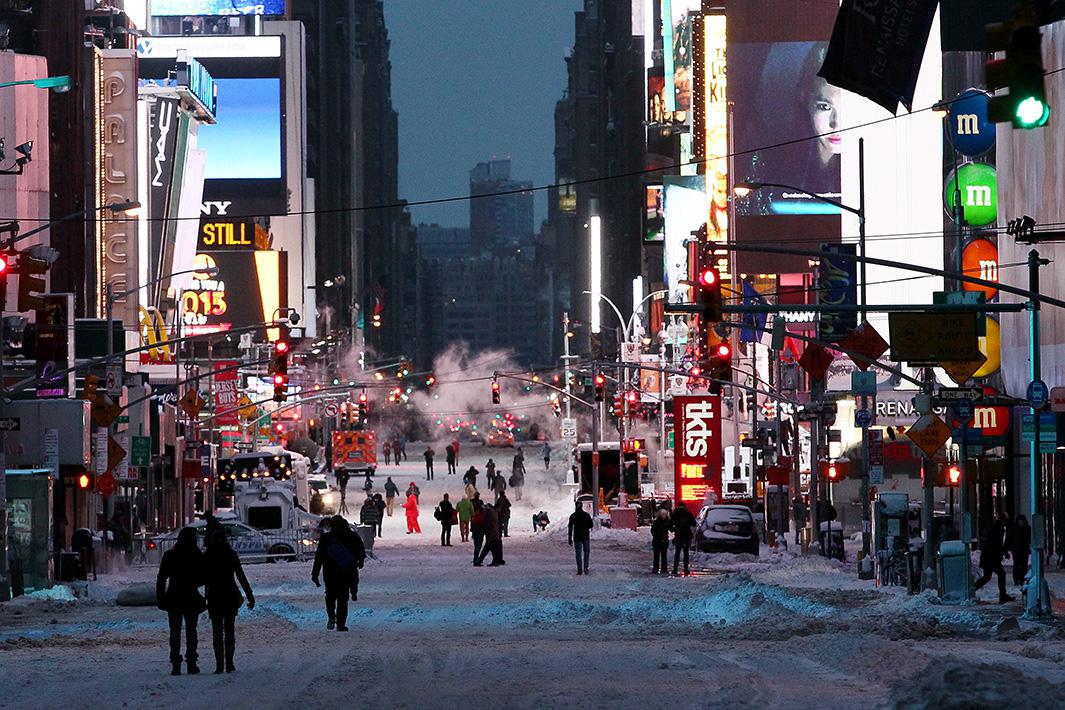 Pedestrians walk through Times Square on the morning of Jan. 27, 2015, in New York City, following heavy overnight snow from Winter Storm Juno.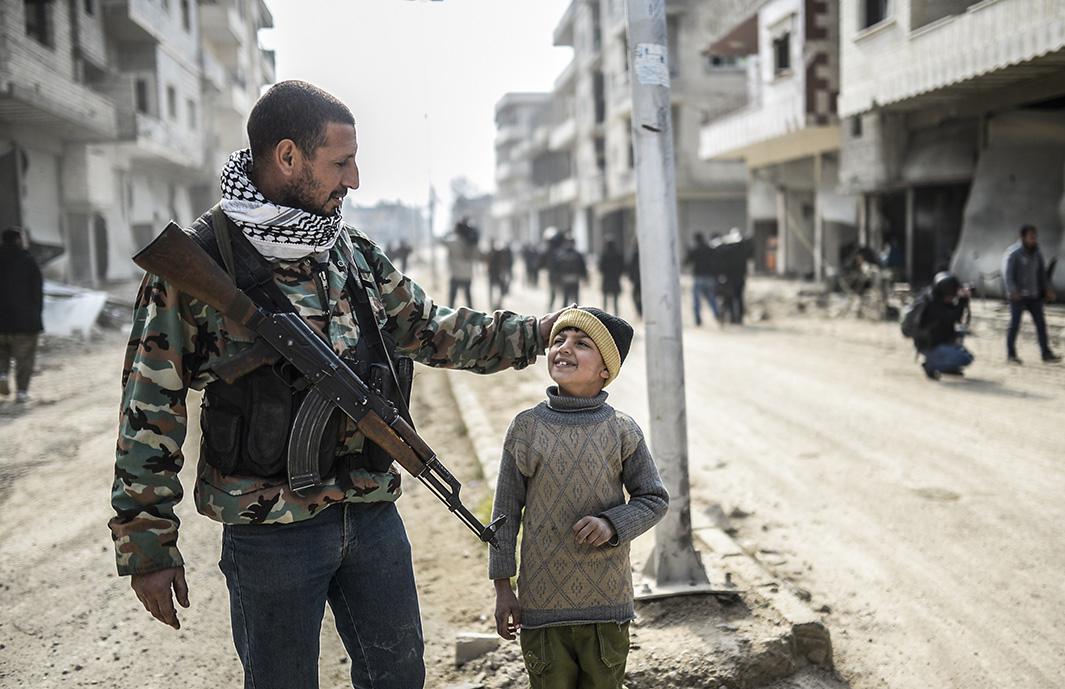 A Kurdish fighter walks with his child in the center of the Syrian border town of Kobani on Jan. 28, 2015. Kurdish forces recaptured the strategic town on the Turkish frontier on Jan. 26 in a symbolic blow for the jihadists who have seized swaths of territory in a brutal onslaught across Syria and Iraq.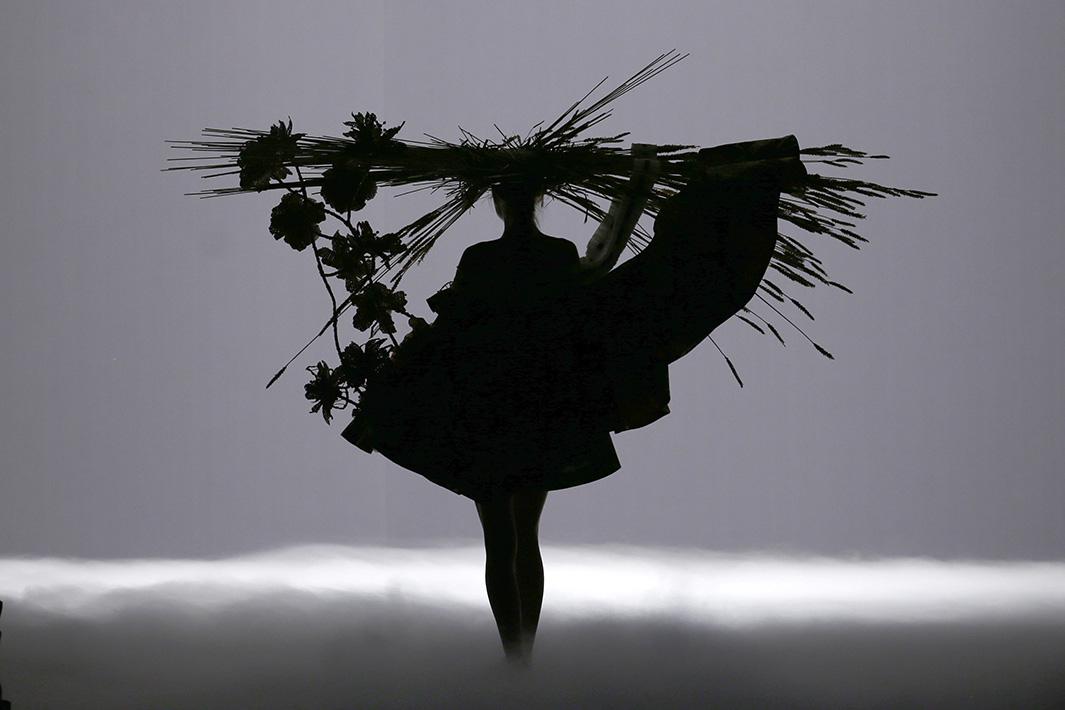 A model presents a creation by Dutch designers Viktor Horsting and Rolf Snoeren as part of their Haute Couture Spring Summer 2015 fashion show in Paris on Jan. 28, 2015.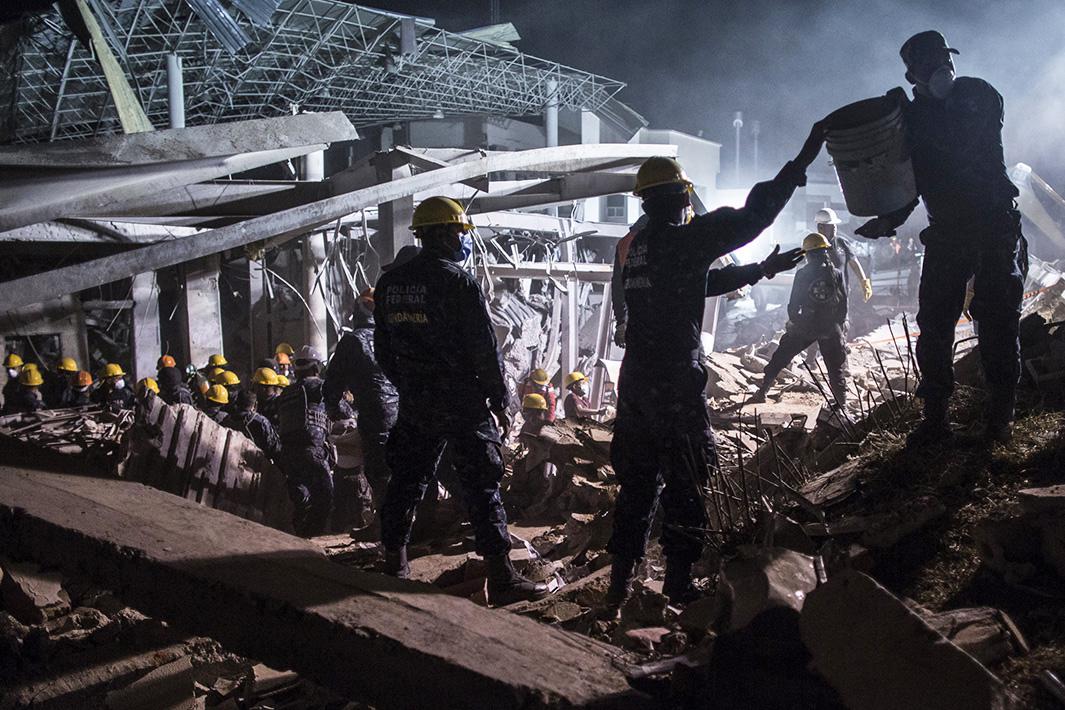 Rescue workers comb through the rubble of a children's hospital after a gas truck exploded in Cuajimalpa on the outskirts of Mexico City, on Jan. 29, 2015 in Mexico City, Mexico. The explosion shattered the hospital killing at least three adults and one baby and injuring dozens.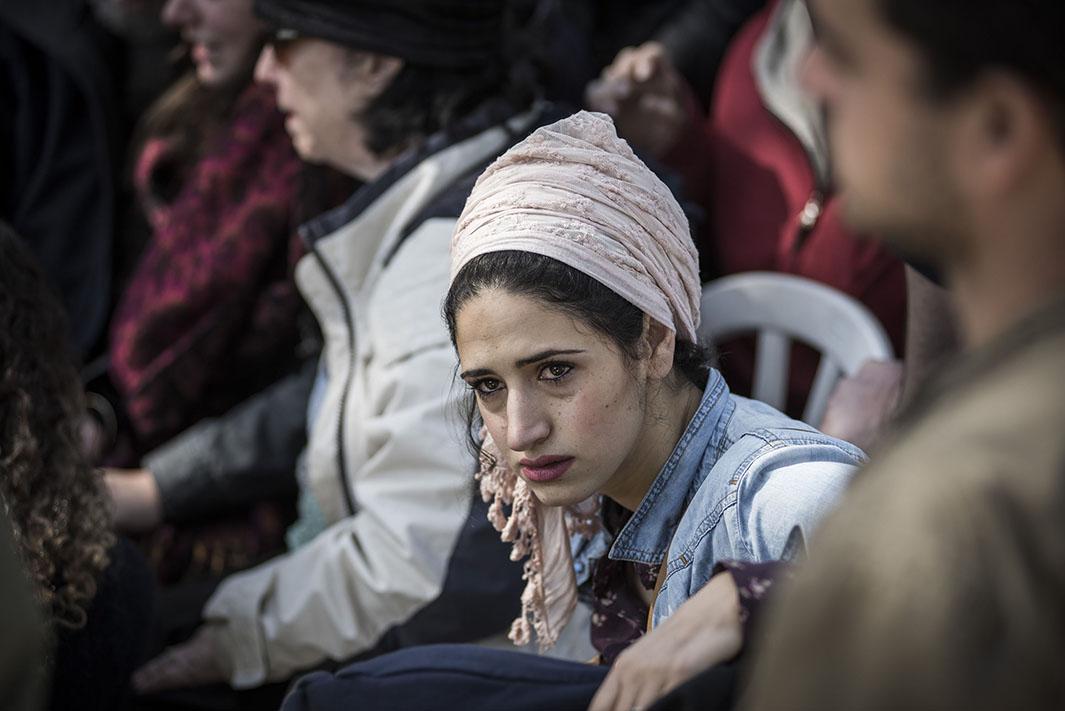 Relatives of Maj. Yochai Kalengel, an Israeli soldier killed in Hezbollah's attack on an Israel Defense Forces convoy near Shebaa farms on Wednesday, mourn during his funeral ceremony at Mount Herzl in Jerusalem on Jan. 29, 2015.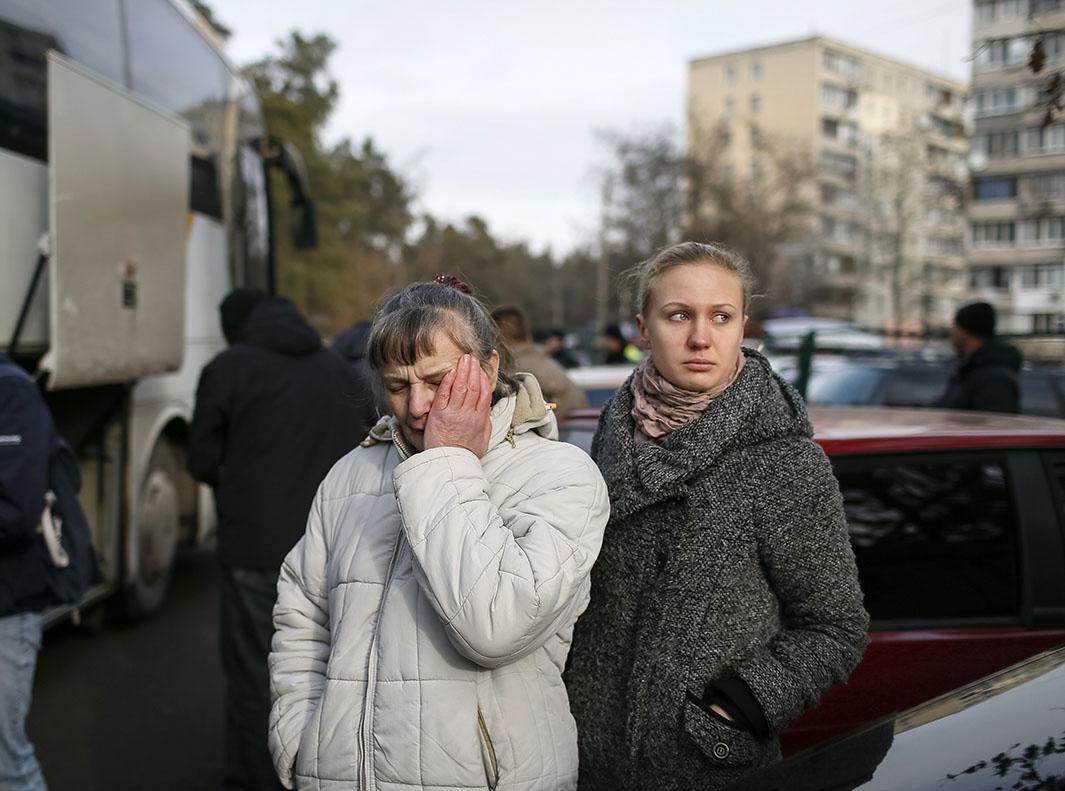 Relatives react after a ceremony marking the enrollment of new conscripts in the Ukrainian army in Kiev on Jan. 29, 2015. Ukraine's parliament voted on Jan. 15 to refresh its front-line forces and resume partial conscription after a top security official warned that Russian forces backing separatist rebels had sharply increased military activity in the east.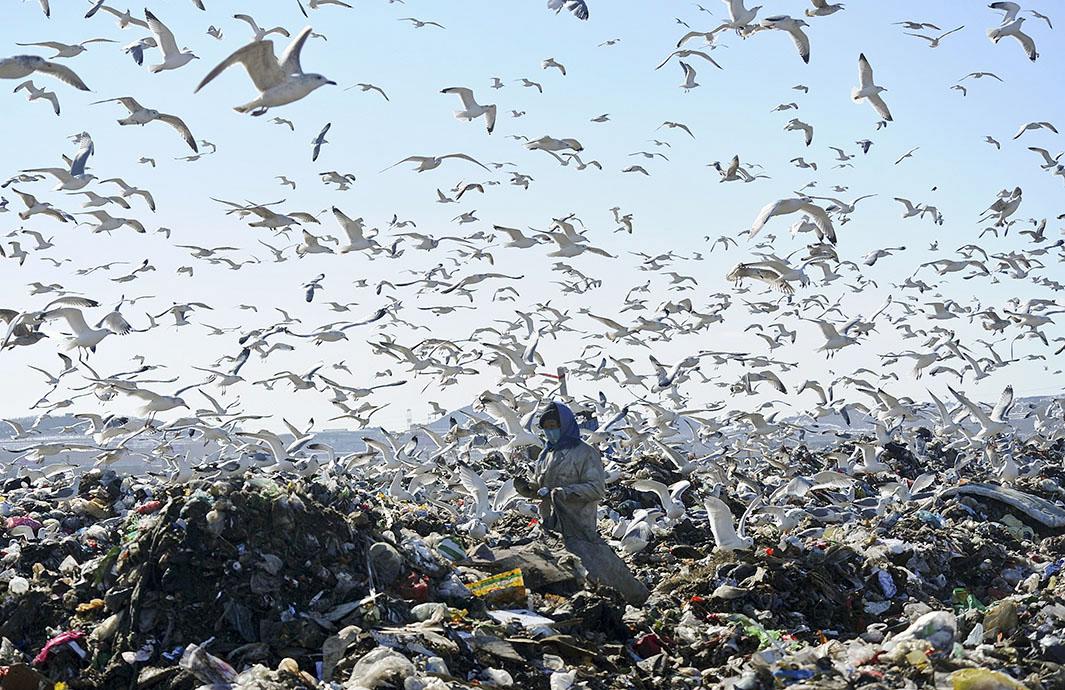 A woman picks up recyclable materials, as seagulls look for food, at a dump site of a garbage disposal plant in Dalian in China's Liaoning province on Jan. 30, 2015.