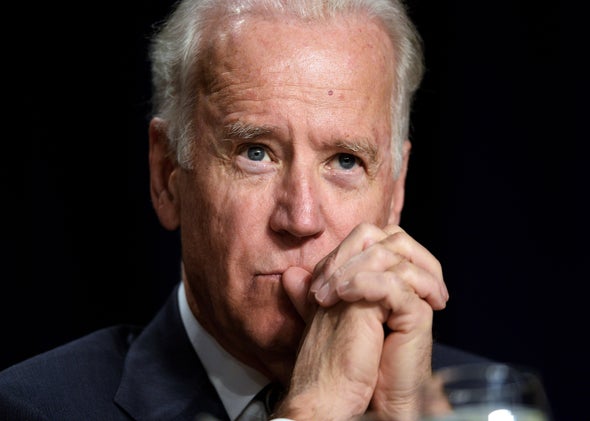 Multiple gunshots were fired outside Vice President Joe Biden's home in Delaware from a moving vehicle on Saturday night, the Secret Service said on Sunday. The car sped off quickly and Secret Service officials were unable to catch up. The vice president and his wife, Jill, were not home at the time of the incident, which took place at around 8:25 p.m.
"A vehicle drove by the vice president's residence at a high rate of speed and fired multiple gun shots. This occurred on a public road outside the established security perimeter. The shots were heard by Secret Service personnel posted at the residence and a vehicle was observed by an agent leaving the scene at a high rate of speed," Secret Service spokesman Robert Hoback said, according to CNN.
It isn't yet clear whether any of the shots actually hit the residence or if they were even aimed at Biden's home, which is around 300 yards from the road, notes the New York Times. Agents are canvassing the area to see if any bullets hit the home or any other nearby structures. Around half an hour after the shooting someone tried to drive past a New Castle County police officer who had set up a security permiter. The individual was "arrested as a result of an interaction of the officer" and will be questioned, reports NBC News.
---