There's a bit of a pall hanging over today's March for Life. The event was supposed to coincide with passage of a 20-week abortion ban in the House of Representatives. But Republican leaders pulled the bill late last night, robbing the marchers of what would have been a symbolic victory.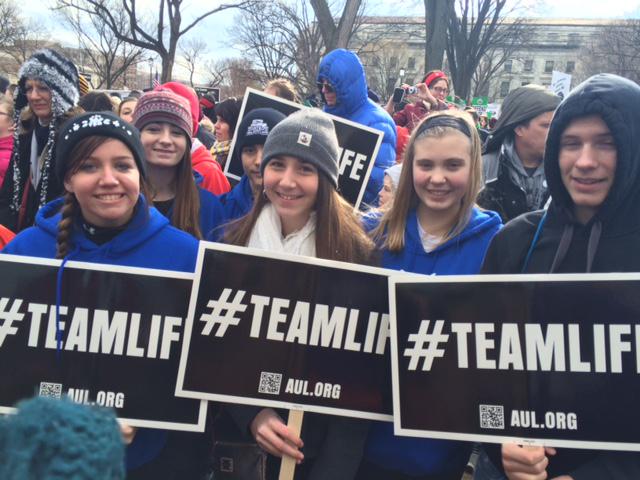 Every year on the anniversary of Roe v. Wade, hundreds of thousands of pro-life activists from across the country pour into D.C. for the March for Life. Many school and college groups bus in their members, so it's typically a much younger, more energetic crowd than you might see at a Tea Party rally.
This year the members of Congress who spoke to the crowd were in damage control mode. Rep. Chris Smith, a devout Catholic from New Jersey, assured everyone that the 20-week abortion ban would eventually get a vote.
"Our leadership is true, they are faithful, and they will bring that legislation to the floor," he said. "And we will pass it."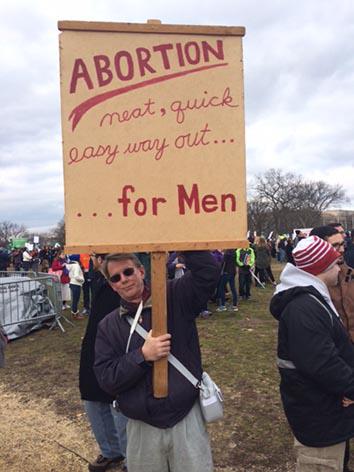 Conference Chairwoman Cathy McMorris Rodgers, who was on stage with a group of pro-life Republican lawmakers (plus Rep. Daniel Lipinski, a pro-life Democrat from Illinois), also promised marchers that the bill would eventually get a vote.
That message is less than stirring—it will happen at some point is not quite as good as we did it!—and pro-life leaders at the event seemed frustrated. Penny Nance, the president of Concerned Women for America, said she was disappointed with the last-minute cancellation of the bill. And Russell Moore, who heads the Southern Baptist Convention's Ethics and Religious Liberty Commission, called the vote cancellation "a disappointing failure."
"This is a very basic, common-sense bill that should have been a no-brainer for the House," he said. "I hope the House fixes this very quickly. I've been told they will, and I hope that's true."