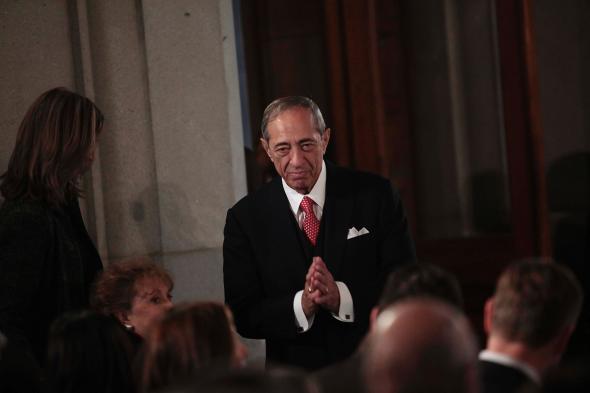 Three-term New York Governor Mario Cuomo died on Thursday just hours after his son Andrew Cuomo was inaugurated for his second term as the governor of the state. Cuomo served as governor of New York from 1983 to 1994 and in the process became a champion of the left on the national stage and a leading figure in the Democratic party.
"Mr. Cuomo burst beyond the state's boundaries to personify the liberal wing of his national party and become a source of unending fascination and, ultimately, frustration for Democrats, whose leaders twice pressed him to run for president, in 1988 and 1992, to no avail," Adam Nagourney of the New York Times writes. "In an era when liberal thought was increasingly discredited, Mr. Cuomo, a man of large intellect and often unrestrained personality, celebrated it, challenging Ronald Reagan at the height of his presidency with an expansive and affirmative view of government and a message of compassion, tinged by the Roman Catholicism that was central to Mr. Cuomo's identity."
Cuomo's 1984 Democratic National Convention speech is considered one of the great political performances of the modern era, as Cuomo stirred the Democratic party by passionately hitting back at the conservatism of the Reagan era.
Cuomo was recently hospitalized with a heart condition and died at his Manhattan home.
---