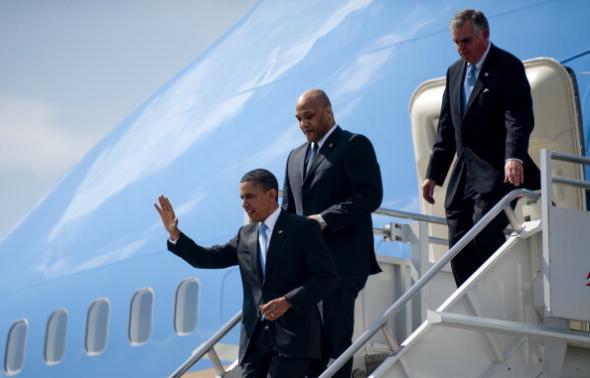 CNN reports that Indiana Rep. André Carson, a Democrat, will become the first Muslim to serve on a congressional intelligence committee. Minority Leader Nancy Pelosi announced the move at a caucus meeting Tuesday, the network says.
Carson represents Indiana's 7th District, which encompasses much of the city of Indianapolis. He converted to Islam at some point in the late 1990s and succeeded his grandmother, Julia Carson, in Congress by winning a 2008 special election after she died in 2007. He won re-election in 2014 easily with 54.7 percent of the vote to his Republican opponent's 41.8 percent.
The first Muslim to become a congressional representative was Minnesota Democrat Keith Ellison, who won election in 2006 and continues to serve that state's 5th District, which includes Minnneapolis and some of its suburbs. Ellison and Carson are the only Muslims in the House or Senate.

---