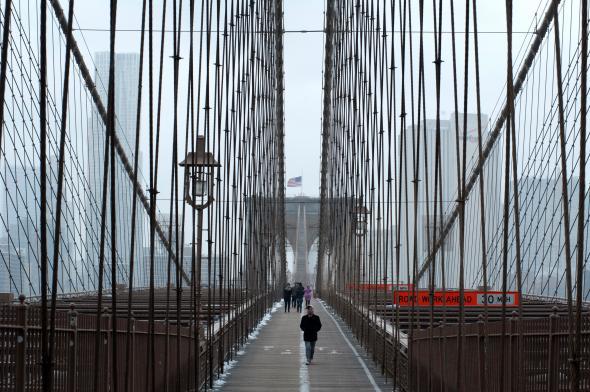 We'll be posting the best images we find from Winter Storm Juno/Snowpocalypse 2015/SnowmaggedonExplosion3000 below. (Timestamps refer to the time of posting on Slate, not the exact time the photo was taken.) Stay safe, everyone!
Update, Jan. 26, 10:25 p.m: 

Update, Jan. 26, 7:25 p.m. Grand Central and the Chrysler Building in New York: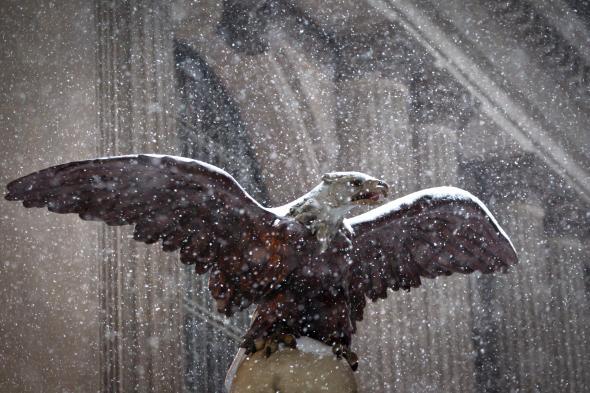 A man stops in Times Square to contemplate the nature of existence: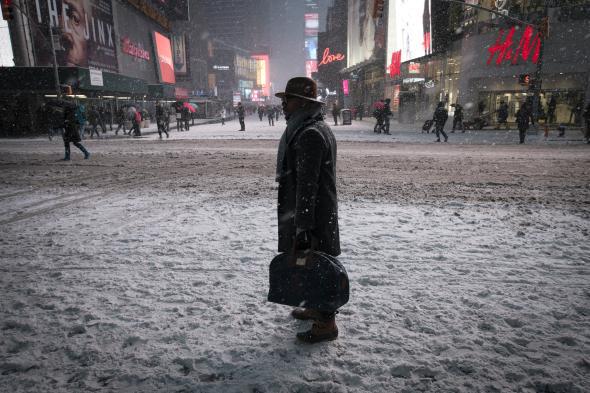 This cat is tripping:

And last, a photographer who knows that while the Brooklyn Bridge is more famous, the Manhattan Bridge deserves our respect and admiration as well.

N.b.: We're looking for photos from Boston, Philly, and other cities too—but it seems that at this point the storm has been most picturesque in NYC. With up to three feet possible in Boston, that will no doubt change.

Update, Jan. 26, 4:35 p.m. A National Oceanic and Atmospheric Administration enhanced satellite image from earlier today: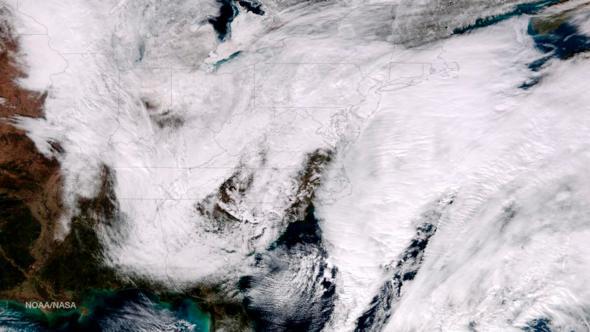 A lot of snow selfies being taken, including one by this handsome side of beef in New York's Chelsea neighborhood:

First post, Jan. 26, 4:10 p.m. From an Instagram user in New York City:

A tired if inventive traveler at LaGuardia Airport, where scores of flights have been delayed or canceled: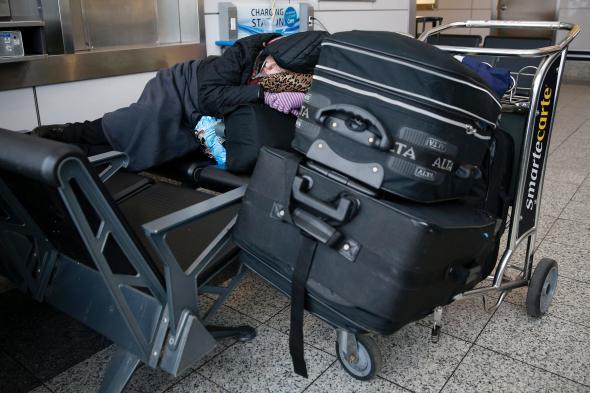 More Brooklyn Bridge (it's a very photogenic bridge):

---