Demonstrators across the country descended on the streets of major cities Saturday with signs reading "Black lives matter!" while chanting what have now become familiar rallying cries for justice: "I can't breathe!" and "Hands up, don't shoot!" In Washington, the march was attended by family members of black Americans killed by police officers over the past decade, including Eric Garner and Michael Brown, reports the Washington Post. "My husband was a quiet man, but he's making a lot of noise right now," said Esaw Garner, widow of Eric Garner, 43. Several people went up to Michael Brown's father, seeking to shake his hand and take pictures. "This means the world to me, to see everyone coming together for a common cause," he said.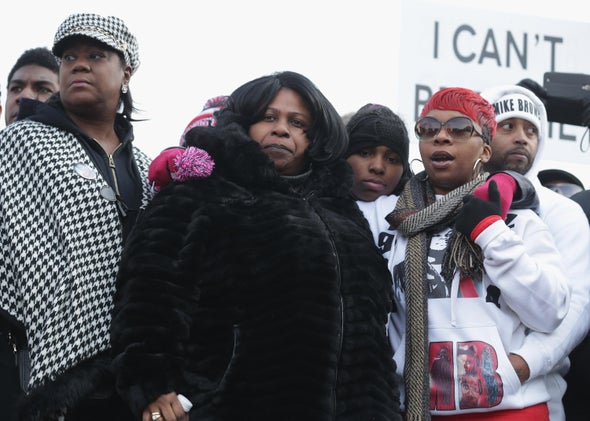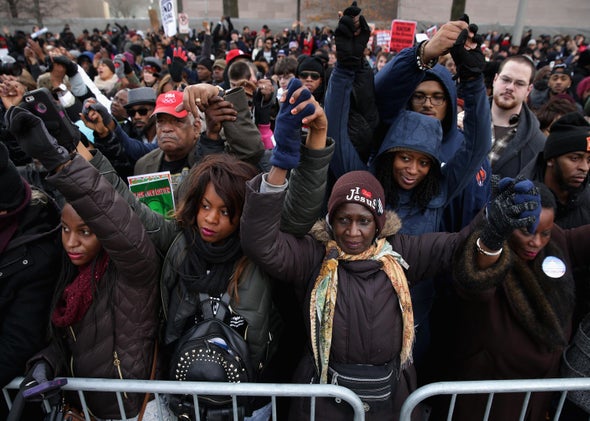 In New York, more than 25,000 people marched through Manhattan on Saturday, according to the New York Times. It was a peaceful march, although two officers were assaulted when a group of demonstrators continued on to the Brooklyn Bridge. Mayor Bill de Blasio said the attacks on the officers were an "ugly and unacceptable departure from the demonstrations thus far."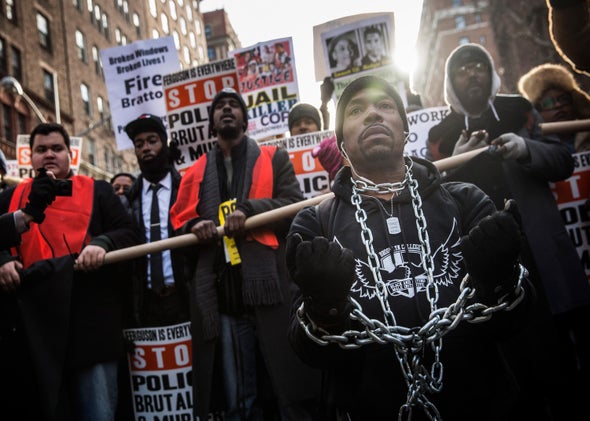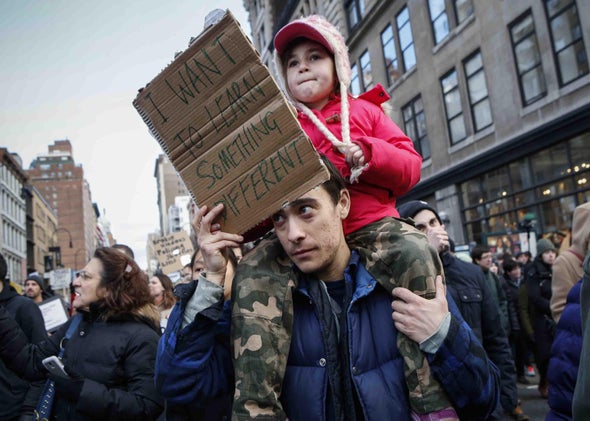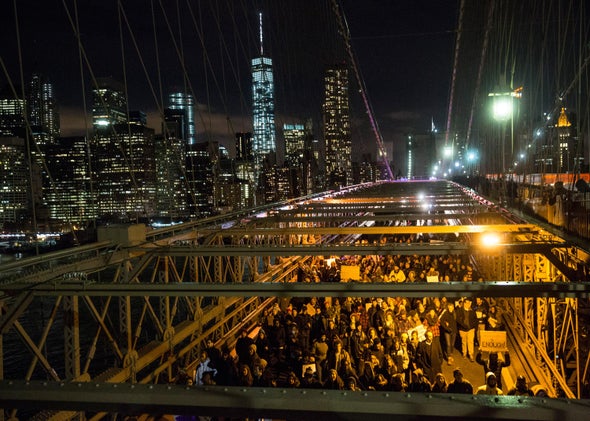 Across the country, violent episodes were the exception rather than the rule. In Boston, police arrested 23 people out of approximately 1,000 who marched in downtown Boston after they tried to go past a group of officers who were blocking an interstate.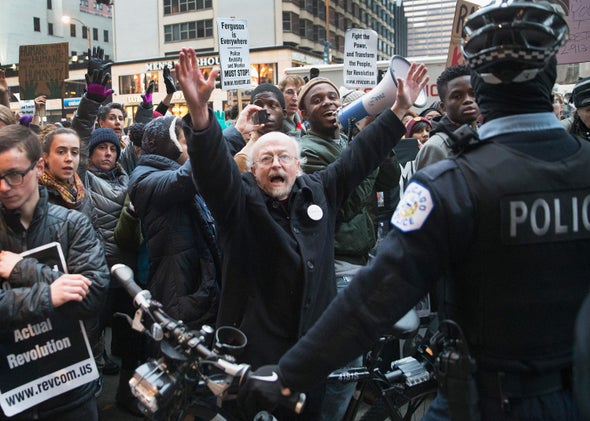 Thousands also marched in San Francisco and Oakland in a "passionate but peaceful" protest, reports the San Francisco Chronicle. After nightfall, however, there were confrontations between police and protesters in Oakland once again, and at least 45 people were arrested as windows of several stores were broken. Fires were set at two of those stores. By 10:30 p.m. the confrontations largely ended, in part due to the large police presence at the scene.