After two police officers were shot and killed in Brooklyn on Saturday afternoon, unions representing police officers did not hesitate to directly place blame on New York Mayor Bill de Blasio. One union extended the blame for the killings of Rafael Ramos and Wenjian Liu even further, saying protesters who had taken to the streets in recent weeks to demonstrate against police violence were also partly responsible.
"Mayor de Blasio, the blood of these two officers is clearly on your hands," Ed Mullins, president of the Sergeants Benevolent Association said in a statement to his union members Saturday night, according to the New York Daily News. "It is your failed policies and actions that enabled this tragedy to occur."
The sergeants association expressed a similar sentiment on Twitter:
Patrick Lynch, the head of the Patrolmen's Benevolent Association agreed with the sentiment: "That blood on the hands starts on the steps of City Hall in the office of the mayor." He then said that "those who incited violence on the street under the guise of protest that tried to tear down what NYC police officers did every day" are also to blame for the killings.
Former New York governor George Pataki also criticized de Blasio:
The criticism came after cops made their anger at the mayor clear on Saturday, when they turned their backs on de Blasio when he arrived at the hospital to pay his respect for the murdered officers. The tensions were clear from the beginning. The New York Post reports that when de Blasio arrived at the hospital he approached a group of police officers and said, "We're all in this together." One officer did not hesitate: "No, we're not."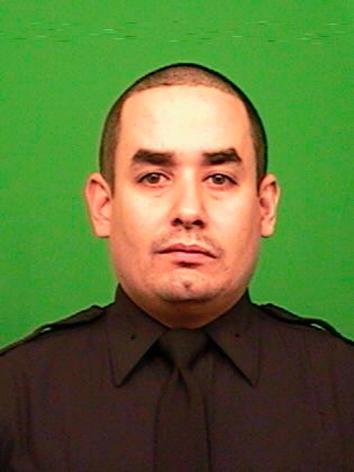 When he was asked about the reactions from the unions, the mayor's press secretary said that it was "unfortunate that in a time of great tragedy, some would resort to irresponsible, overheated rhetoric that angers and divides people," reports the New York Times.