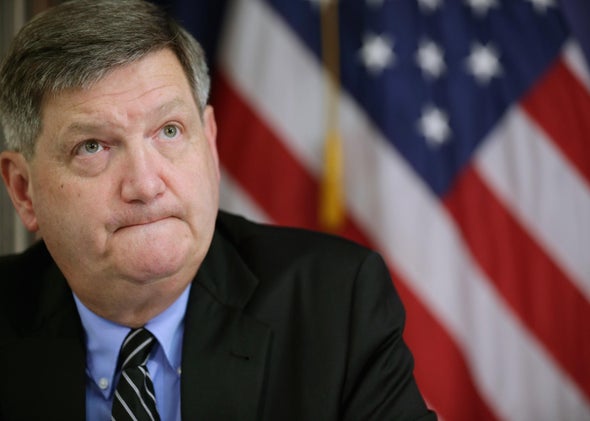 The Justice Department blinked. Attorney General Eric Holder has decided against forcing New York Times reporter James Risen to reveal a confidential source. NBC News was first to reveal the news, which has since been confirmed by a number of news outlets, including the Washington Post, Associated Press, and NPR.
The decision was revealed close to the last minute, considering that a judge gave the Justice Department until Tuesday to decide whether prosecutors wanted to force Risen's hand to identify his source. The move would effectively end a years-long battle over Risen's testimony in the prosecution of CIA officer Jeffrey Sterling, who is accused of leaking national defense secrets about Iran. In his 2006 book State of War, Risen revealed the CIA had pursued an effort to sabotage Iran's nuclear program. Risen was first subpoenaed in the case in 2008 and has always maintained he would rather go to jail than identify his source. Risen appealed all the way to the Supreme Court, which rejected his case in June.
Prosecutors may still issue a subpoena on Tuesday but only to confirm basic details such as "to confirm that he had an agreement with a confidential source, and that he did write the book," a source tells NBC.
It seems the same decision is being made with a reporter for CBS News. The Washington Post and New York Times both hear word that Holder has also nixed his initial approval to subpoena Richard Bonin, a longtime 60 Minutes producer, to testify in a trial against two men accused in the 1998 bombings of U.S. embassies in East Africa. The U.S. attorney in Manhattan, Preet Bharara, had told Holder that Bonin would be willing to testify. But CBS says Bonin never agreed to testify, and the producer made it clear he would fight the subpoena.
In June, Holder said that "as long as I'm attorney general, no reporter who is doing his job is going to go to jail."
---