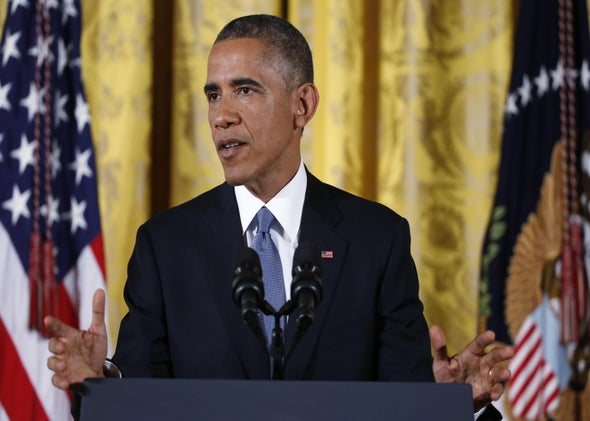 The Defense Department announced on Friday President Barack Obama's decision to deploy 1,500 soldiers to Iraq to serve in a training and advisory capacity in the fight against ISIS. The Obama administration will also ask Congress for $5.6 billion in funding for overseas contingency operations, $1.6 billion of which will go towards training and outfitting Iraqi soldiers, according to the White House Budget Office.
Pentagon officials said the campaign against ISIS would be expanded through American establishment of multiple training sites throughout Iraq. The New York Times reports that officials in Secretary of Defense Chuck Hagel's office said some military personnel will be deployed to Anbar province. Local officials recently estimated that around 80 percent of Anbar Province is controlled by ISIS militants.
CNN has reported that the American troops will operate from bases outside of Baghdad and Erbil. The first group deployed will aid in training soldiers at the brigade level, typically groups of several thousand. 
---