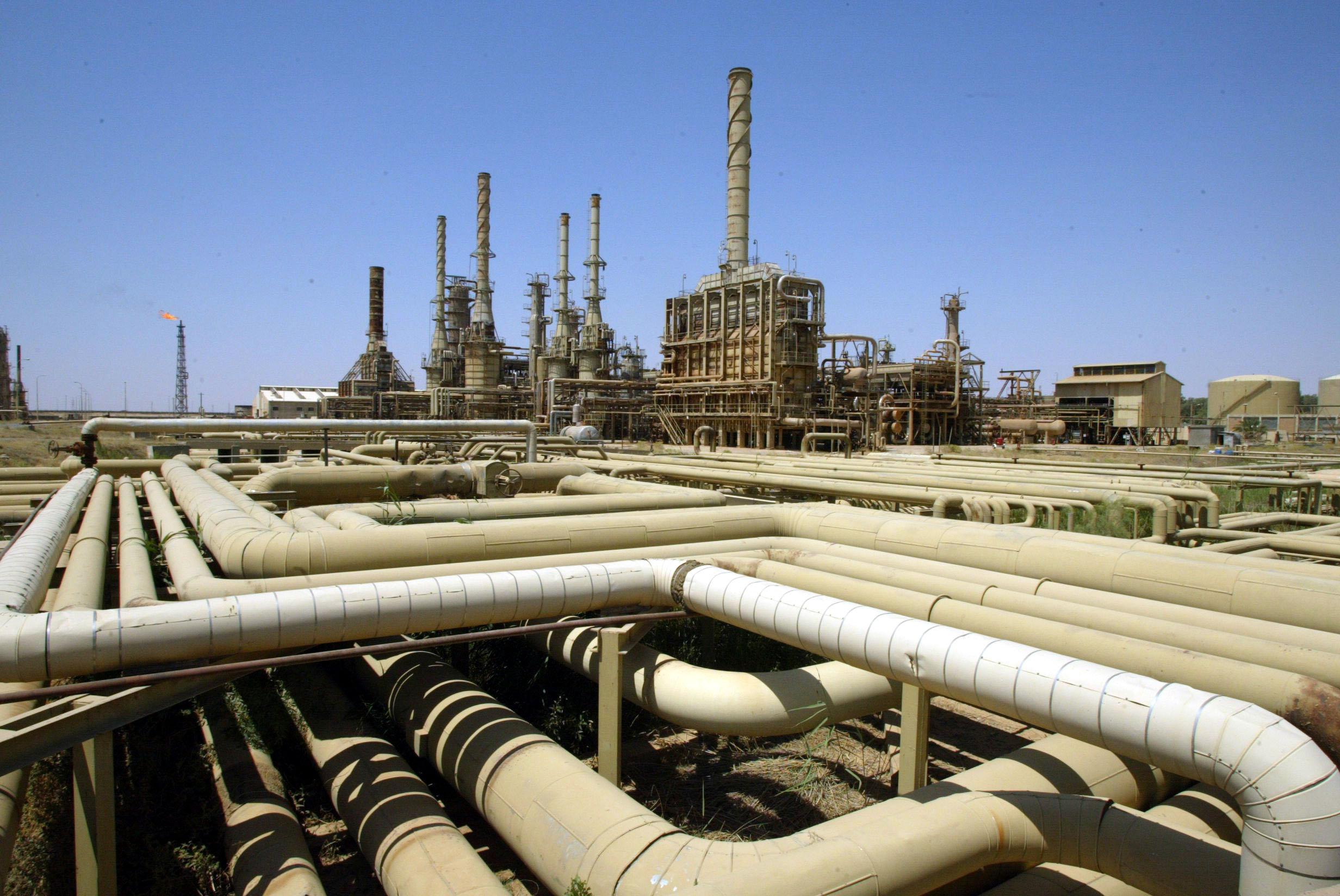 Iraqi forces claimed a major strategic victory in the battle against ISIS on Friday, as the Iraqi military said it has retaken control of the country's largest oil refinery from the insurgent group. The refinery in Beiji, which accounts for roughly a quarter of Iraq's oil production, was taken over by ISIS fighters in June during a sweeping offensive in northern Iraq.
Here's more on the military development from the Associated Press:
Two Iraqi security officials said government forces backed by allied militiamen captured the town of Beiji and lifted a months-long Islamic State siege on the refinery itself – Iraq's largest – hoisting the country's red, white and black flags atop the sprawling complex. Reached by telephone in Beiji, they said the army used loudspeakers to warn the small number of residents still holed up in the town to stay indoors while bomb squads cleared booby-trapped houses and detonated roadside bombs… The two officials said fierce battles were fought early on Friday around the refinery and that government warplanes strafed Islamic State positions around the facility… Video footage from Beiji aired on state television this week showed large-scale destruction in the city center, with many buildings badly damaged or completely destroyed… Beiji will now likely be a base for staging a push to take back Saddam Hussein's hometown of Tikrit to the south.
The victory in the battle against ISIS came as U.S. Joint Chief of Staff Martin Dempsey made a surprise visit to Iraq on Saturday, where more than 1,000 noncombat American forces are deployed as trainers and advisors to the Iraqi army. In Baghdad, Dempsey told the troops that "the U.S. military had helped Iraqi and Kurdish forces 'pull Iraq back from the precipice,' " Reuters reports. "And now, I think it's starting to turn. So well done."
---