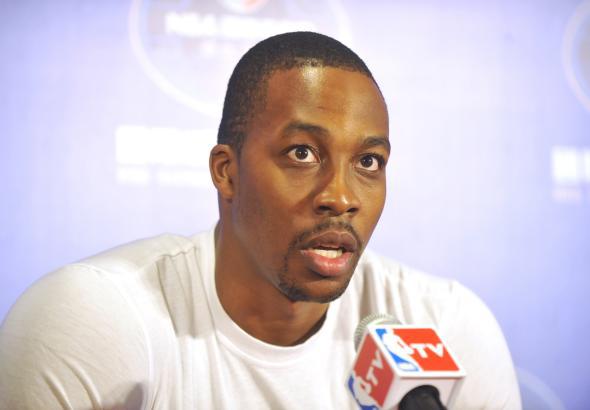 Georgia police have reopened a child abuse investigation of Houston Rockets center Dwight Howard, Cobb County police said on Tuesday. The case investigating Howard's treatment of his son, who was six years old at the time of the incident, was opened on Oct. 1, but police suspended the initial probe due to lack of evidence. Over the last 48 hours however, police say new information has led them to reopen the case.
"The case involves an incident from last summer in which Howard admitted to authorities that he had hit his child with a belt," ESPN reports. "[Howard] told police that he was disciplined in such a manner growing up and didn't realize it was wrong."
"Police declined to elaborate on the details of the Howard investigation, which followed a prior probe of the same accusation in Florida," according to Reuters. "Howard's attorney, David Oscar Markus, said in a statement that Florida authorities previously investigated the allegations and found them to be not substantiated… In court documents from the Florida civil case, the NBA star said he disciplined his son 'in an appropriate manner when necessary,' but 'never caused marks, bruises, welts or injuries requiring medical treatment.'"
The accusations against the NBA star come as a number of professional athletes have come under fire for their conduct in their personal lives. The NFL suspended Minnesota Vikings running back Adrian Peterson on Tuesday for the remainder of the season, and potentially longer, after Peterson was accused of child abuse. "We are aware of the allegations concerning Dwight Howard and are in the process of independently gathering the facts," NBA executive vice president of communications Mike Bass told USA Today.
---