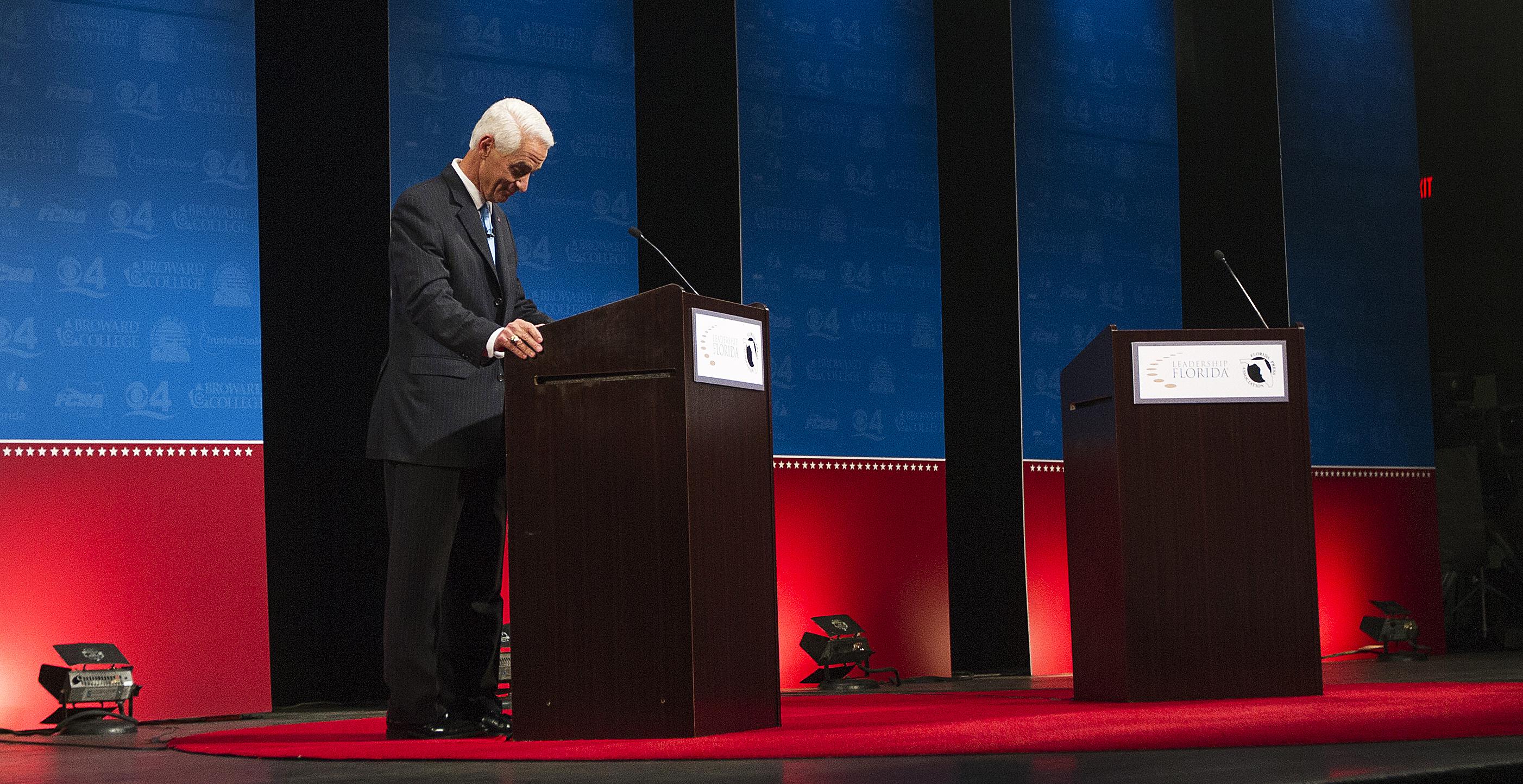 Last night's Florida gubernatorial debate between incumbent Rick Scott and former Gov. Charlie Crist was delayed for approximately six minutes as Scott refused to take the stage because Crist was using a small fan to cool himself in purported violation of debate rules.
Crist is known to be very careful about his physical appearance—he doesn't eat much and doesn't like people to see him sweat—and the Scott campaign apparently insisted that a debate rule prohibiting "electronic" items should have covered the small fan at Crist's feet, which seems like a stretch, unless it was some kind of Japanese superfan.

The race between the two is a tight one, with Crist holding a slight lead. This piece on Nate Silver's FiveThirtyEight site observers that both candidates are unusually unpopular—in fact, going by the polls, they're the most cumulatively disliked pair of candidates to run for governor in any state in the last 10 years. Last night's events probably aren't going to help much on that front.

---