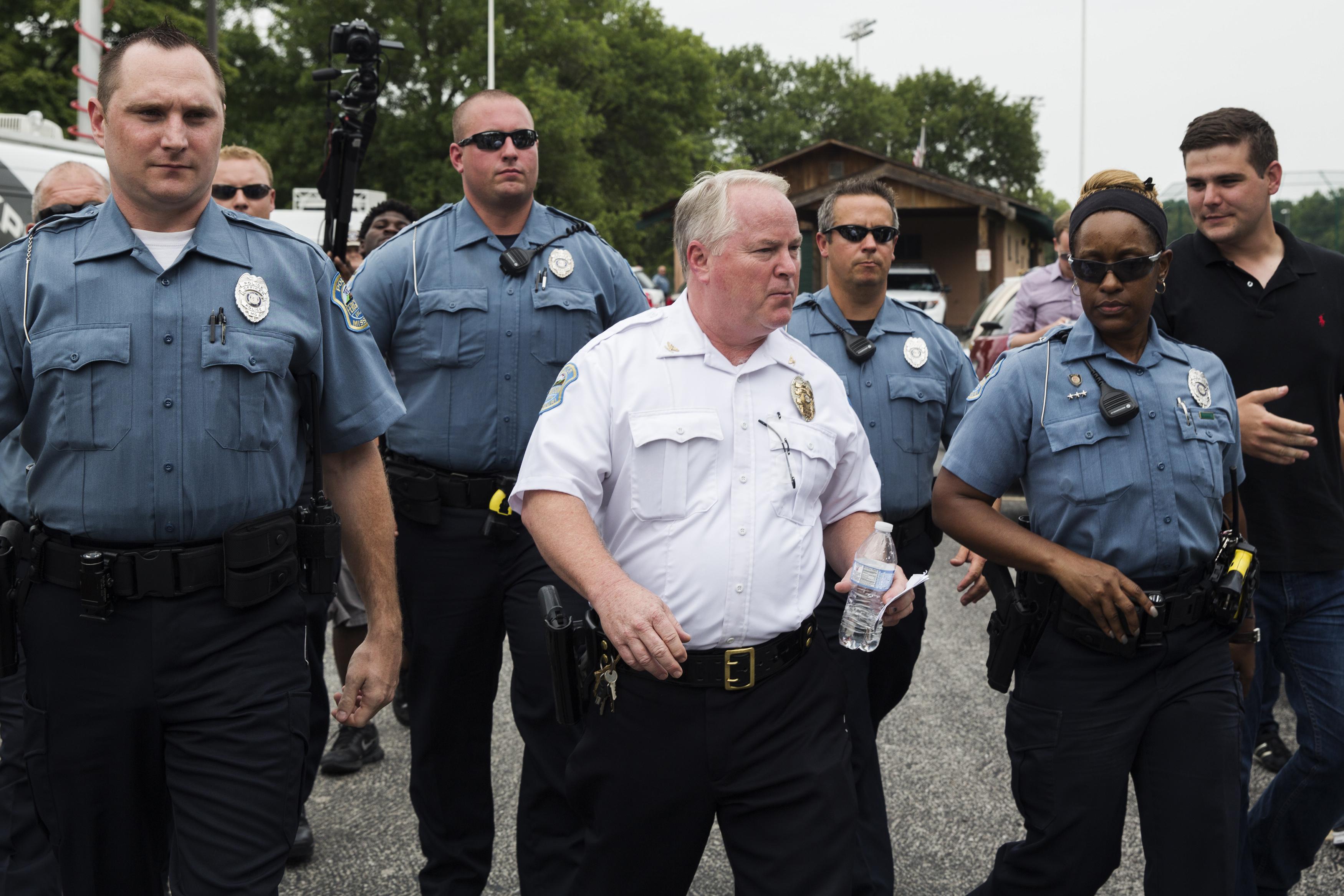 CNN reported Tuesday that Ferguson, Missouri, police chief Thomas Jackson is "expected" to resign as early as next week:
Under the proposed plan, after Jackson leaves, city leadership would ask the St. Louis County police chief to take over management of Ferguson's police force…
It would be one step in what local officials hope will help reduce tensions in the city as the public awaits a decision on whether the St. Louis County grand jury will bring charges against Officer Darren Wilson in the fatal shooting of Michael Brown.
CNN and the St. Louis Post-Dispatch both write that Jackson says the report is not true, although his denials are somewhat evasively worded. From CNN:
Nobody in my chain of command has asked me to resign, nor have I been terminated.
From the Post-Dispatch:
"It's absolutely not true. Nobody has asked me to resign, nor have I been fired," Jackson said.
He added: "If I do resign, it will be my own choice."
None of those statements are mutually exclusive with the possibility that Jackson has, in the process of putting together a plan of the type CNN discusses, come to the conclusion that he should leave the force. On the other hand, many other publications have reporters covering Ferguson and none appear to have yet corroborated CNN's report.
Elsewhere in the area, in a sign of possible rapprochement, Ferguson's mostly white city council passed two resolutions Tuesday calling for new state rules regarding the investigation and documentation of officer-involved shootings. Said one prominent protester to the Post-Dispatch, about the city council: "They finally decided to start listening."

---