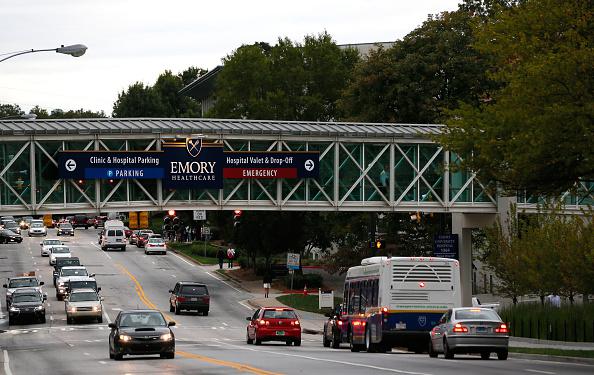 Dallas nurse Amber Vinson, the second patient known to have contracted Ebola while treating the late Thomas Eric Duncan, is free of the virus and will be released from Emory Hospital in Atlanta today. Nurse Nina Pham was released from a National Institutes of Health hospital in Bethesda, Maryland, on Friday. New York City patient Craig Spencer's condition "worsened" on Saturday, the New York Times reported in what appears to be the most recent update on his well-being, although he remained "awake and communicative" and even spoke briefly on the phone to a Times writer:

Dr. Spencer, 33, was "entering the next and more serious phase of his illness, as anticipated with the appearance of gastrointestinal symptoms," Ana Marengo, a spokeswoman for the city's public hospital system, said in a statement …
The statement was careful not to convey a sense of pessimism, and patients undergoing treatment can worsen before they recover.
No other cases of Ebola have been reported in the U.S.

---