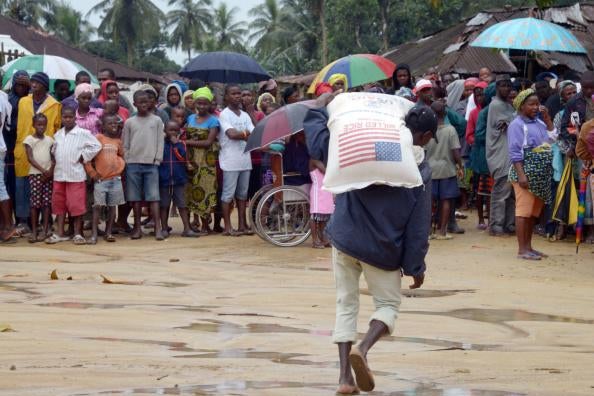 A missionary doctor working for a group called Serving In Mission has contracted Ebola, reports say. From the Associated Press:
The latest missionary to come down with the disease, a male obstetrician, was not immediately identified by the group Serving In Mission. He did not work in an Ebola ward. The group did not specify how he contracted Ebola, but it can be spread through vaginal fluids.
The two Americans who previously contracted the disease were treated in Atlanta with an experimental drug and have been released.
In the United States, the National Institutes of Health are beginning human testing of an Ebola vaccine. From CNN:
The experimental vaccine, developed by the pharmaceutical company GlaxoSmithKline and the NIAID, will first be given to three healthy human volunteers to see if they suffer any adverse effects. If deemed safe, it will then be given to another small group of volunteers, aged 18 to 50, to see if it produces a strong immune response to the virus. All will be monitored closely for side effects.
Anthony Fauci, director of the National Institute of Allergy and Infectious Diseases, told CNN that the vaccine has tested well in chimpanzees. Human trials may soon be conducted in other countries—but not in Liberia, Sierra Leone, or Guinea, the sites of the current outbreak—because "the existing health care infrastructure wouldn't support them," Fauci says. GlaxoSmithKline will begin manufacturing "up to 10,000 doses" of its vaccine in case the World Health Organization decides to authorize emergency immunizations in the affected countries.

A second vaccine, developed by the Public Health Agency of Canada, will begin testing this fall.
---