After four days of demonstrations against the shooting death of Michael Brown in Ferguson, Missouri, what started as a peaceful assembly turned sour. Late on Wednesday night and in the early hours of Thursday morning, police fired several rounds of tear gas and rubber bullets into the crowd. Two journalists, as well as St. Louis alderman Antonio French, have been arrested.
The images below are reminiscent of what we're used to seeing from Ukraine, Egypt, or Venezuela. They show a new America with an increasingly militarized police force.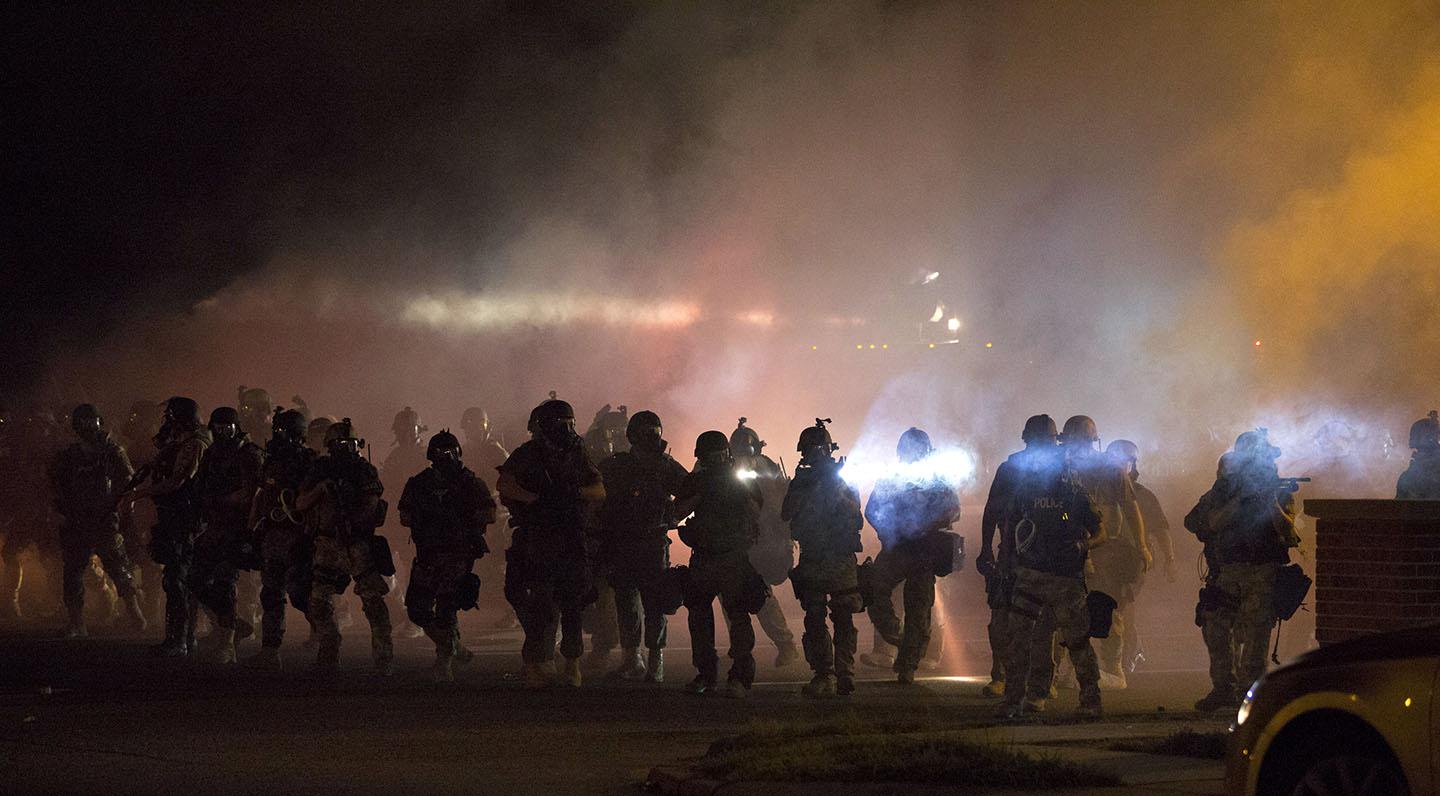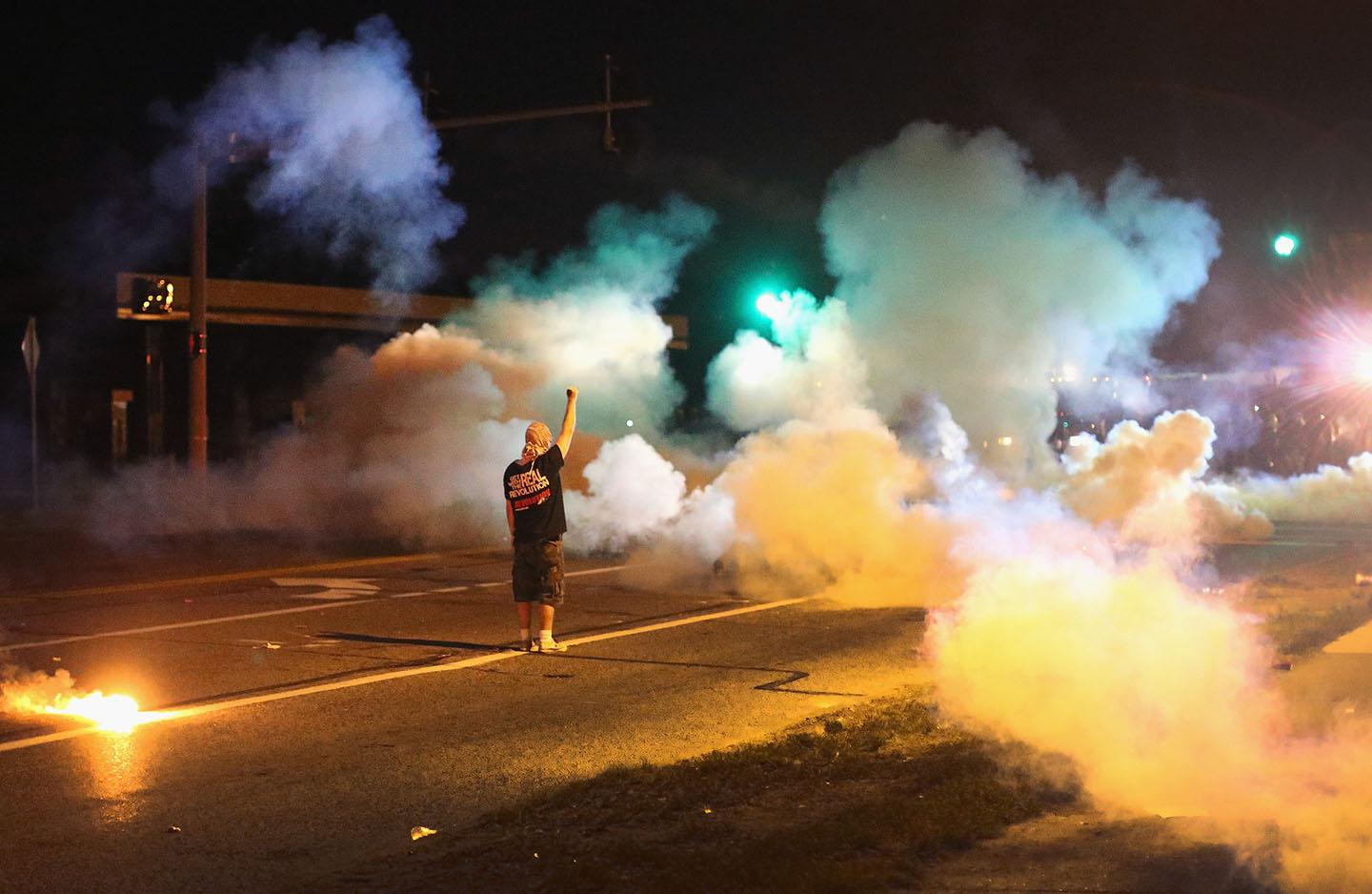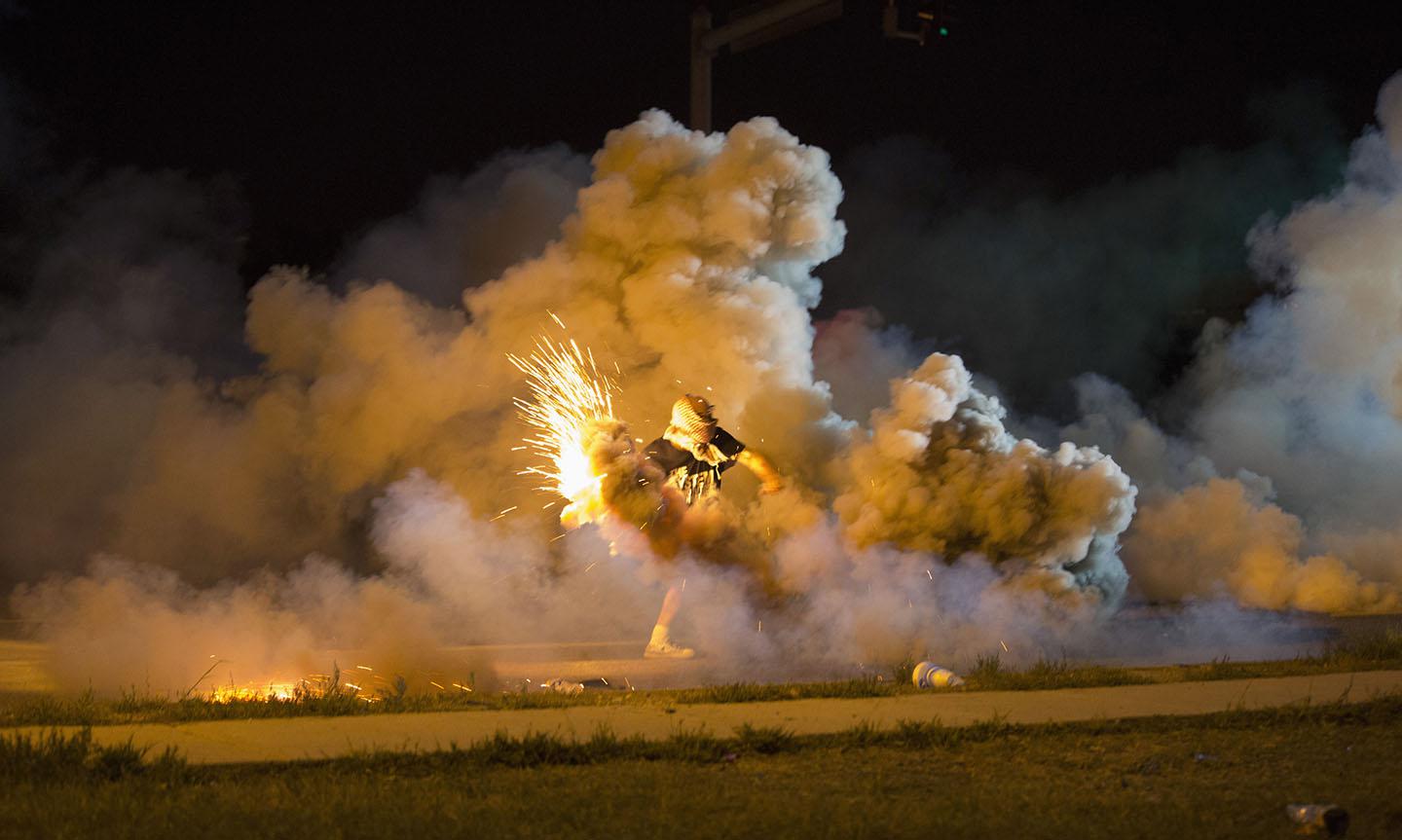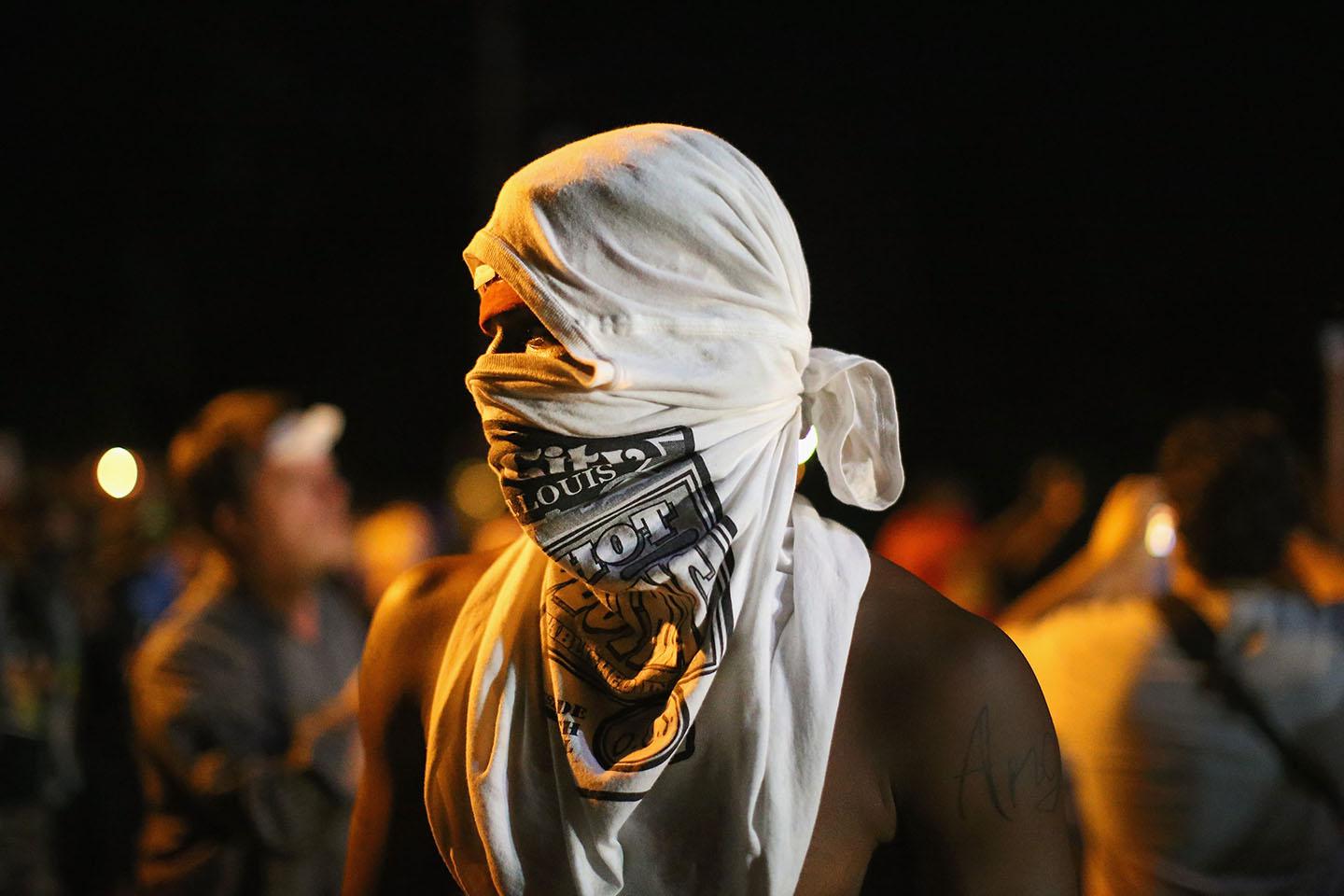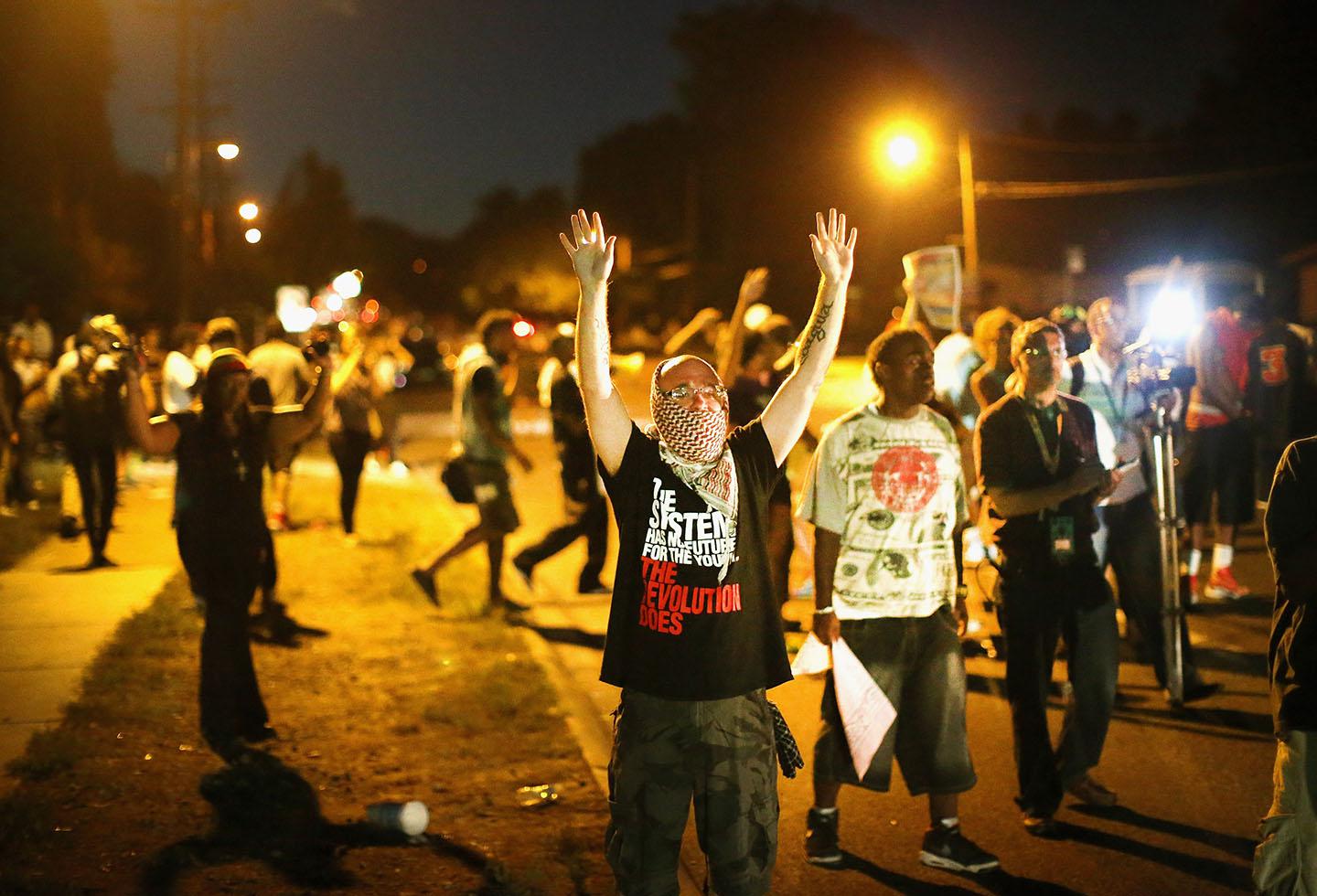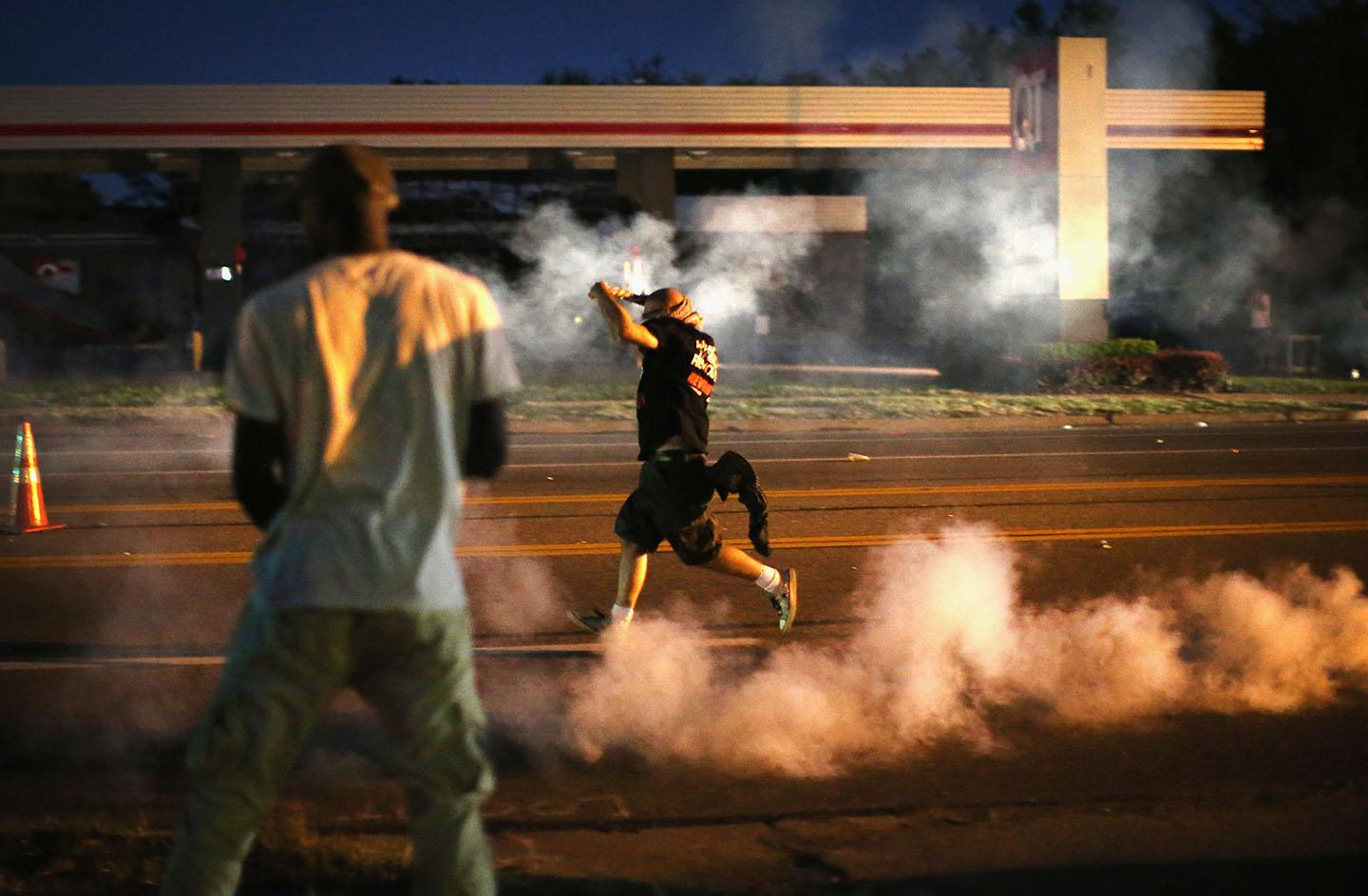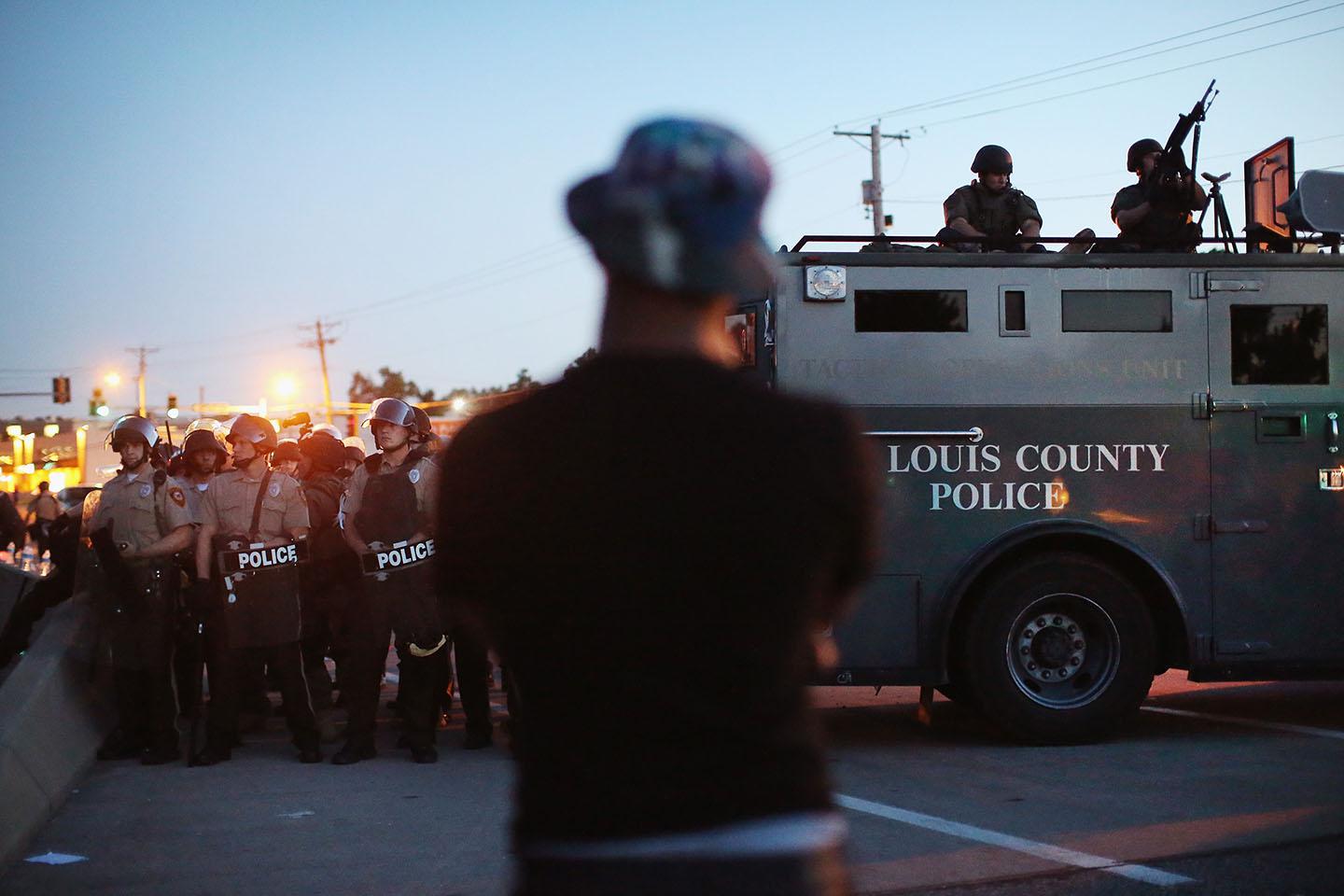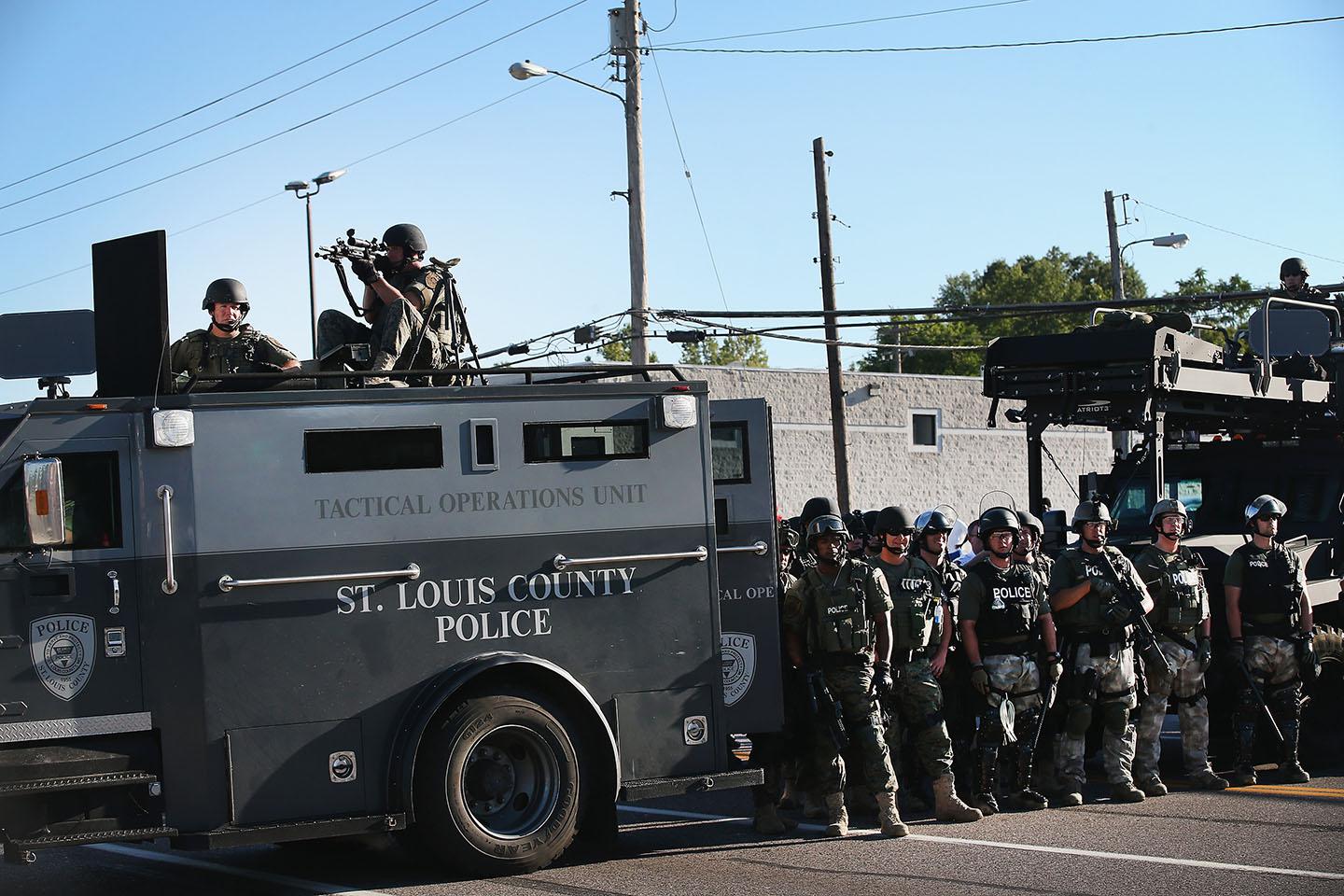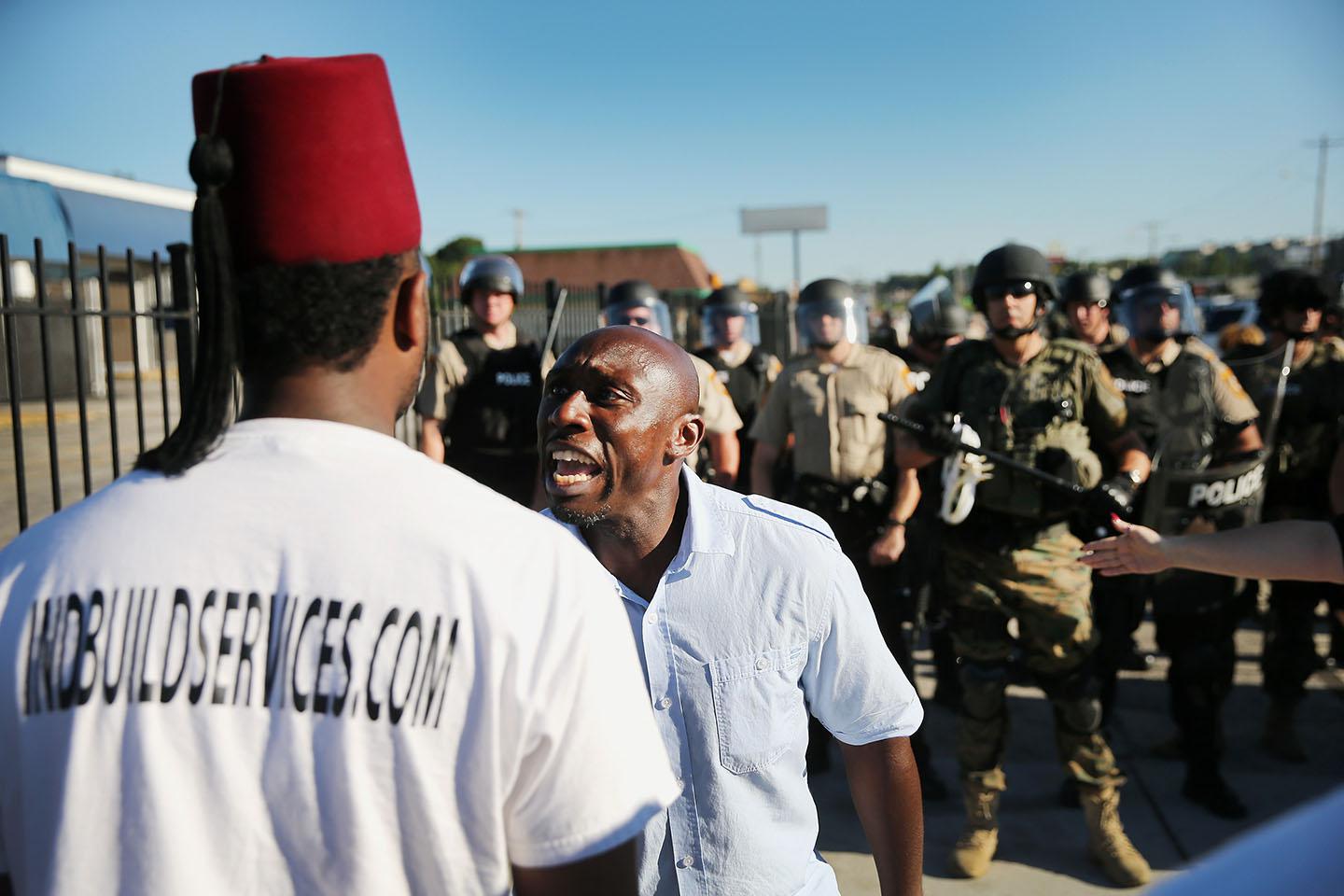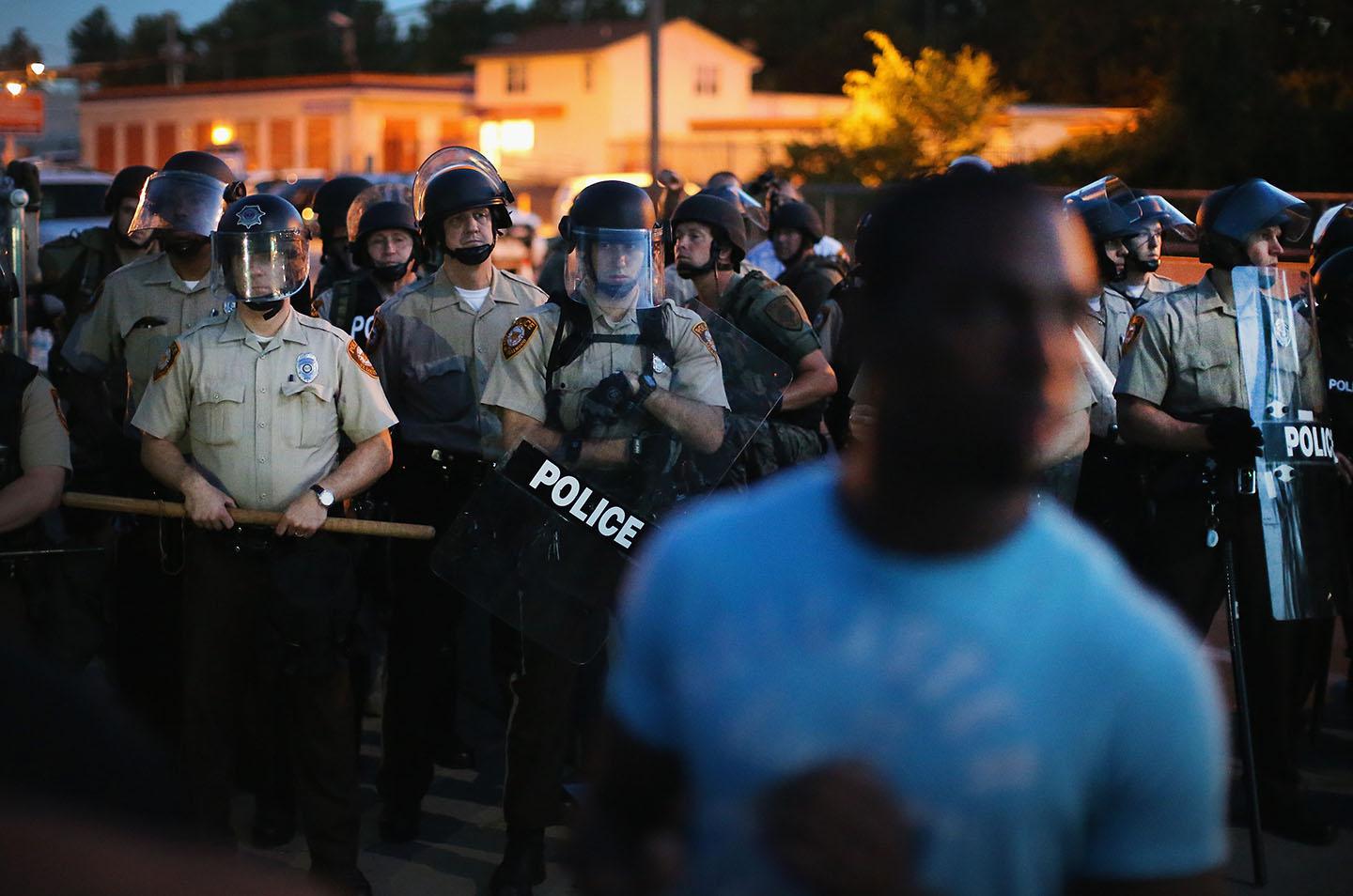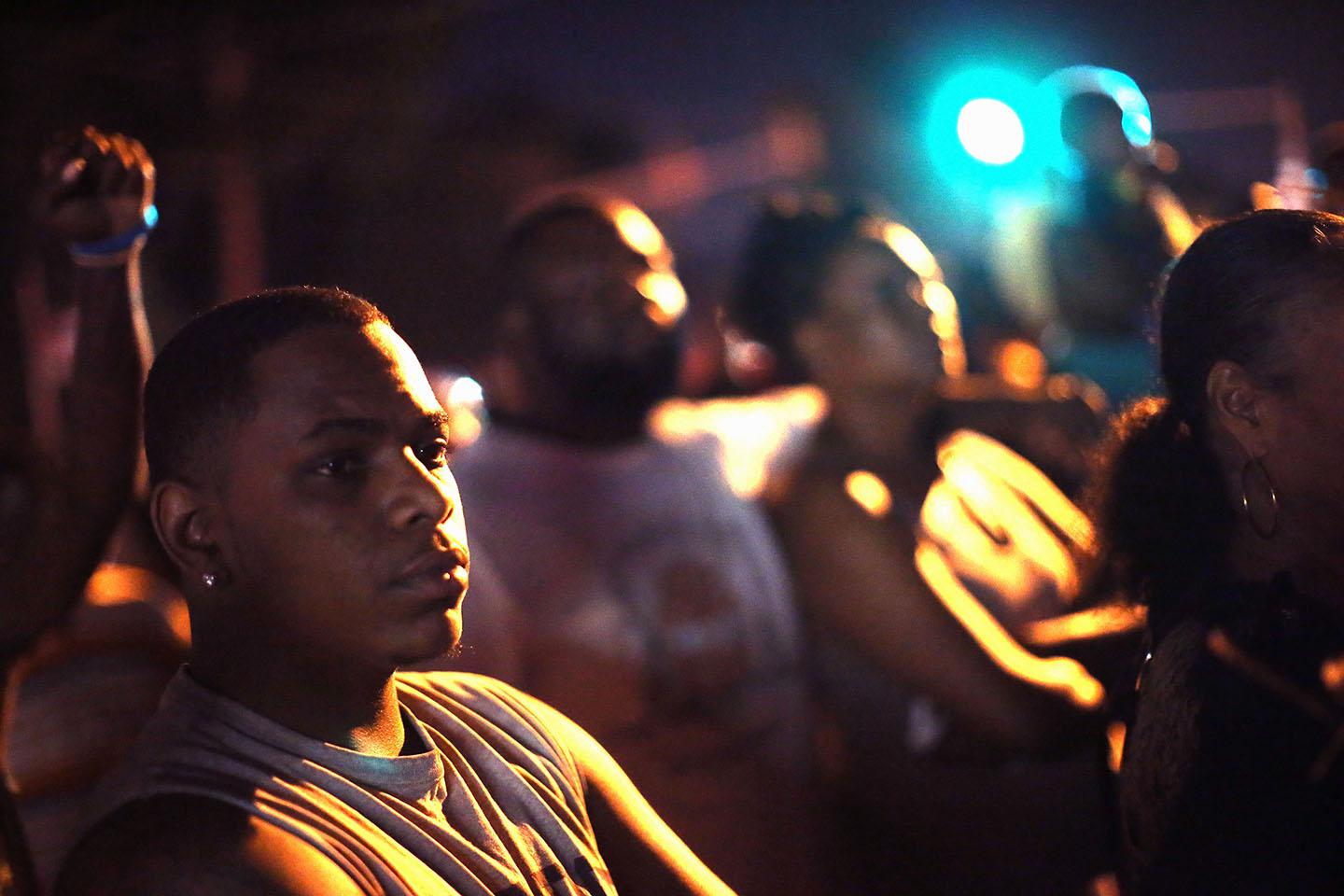 Read the rest of Slate's coverage of the protests in Ferguson.