A series of vigils in more than 90 cities across the country last night memorialized blacks killed by police action. Online activist Feminista Jones organized the protests, collectively called National Moment of Silence 2014, in response to the death of Michael Brown in Ferguson, Missouri. In Washington, more than 1,000 people—brought together almost entirely through social media—chanted, shared the stories of those who have died, and debated, often heatedly, the merits of nonviolent protest against police brutality. 
The crowd that gathered in Meridian Hill Park (also known as Malcolm X Park) was remarkably diverse—an assembly one might call a vision of post-racial America if it weren't for the fact that it was called into being by the bluntest possible reminder that race relations in America remain fraught. 
The organizers there were not interested in erasing race. They were interested in creating an America where one's racial identity need not be a death sentence. As protest demands go, theirs was fairly simple: Police officers and those who imagine themselves to be police should stop killing innocent black people.
As the event went on, some members of the crowd loudly voiced conflicting ideas about how to make that happen. One of the speakers berated military veterans now on police forces for staying on war footing at home. An Iraq veteran in the crowd yelled back his dissent. At several points, some voice from an unseen corner accused all assembled of cowardice and called for violent action. A newsstand of Marxist pamphlets for sale materialized.
Through it all, the majority of attendees who came voiced their commitment to nonviolence and talked with strangers who often shared little else with them but the shock and grief felt watching this past week's events in Ferguson.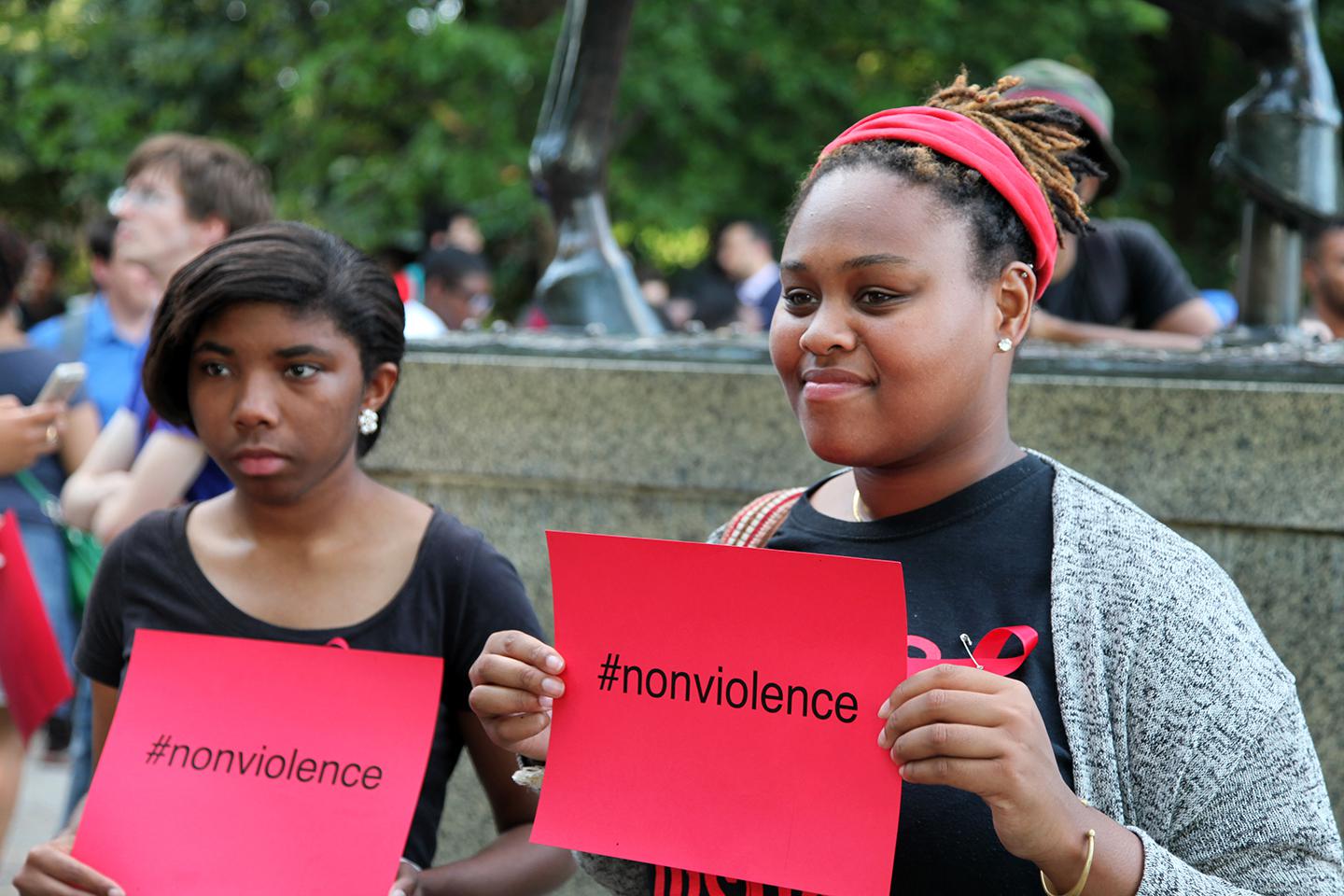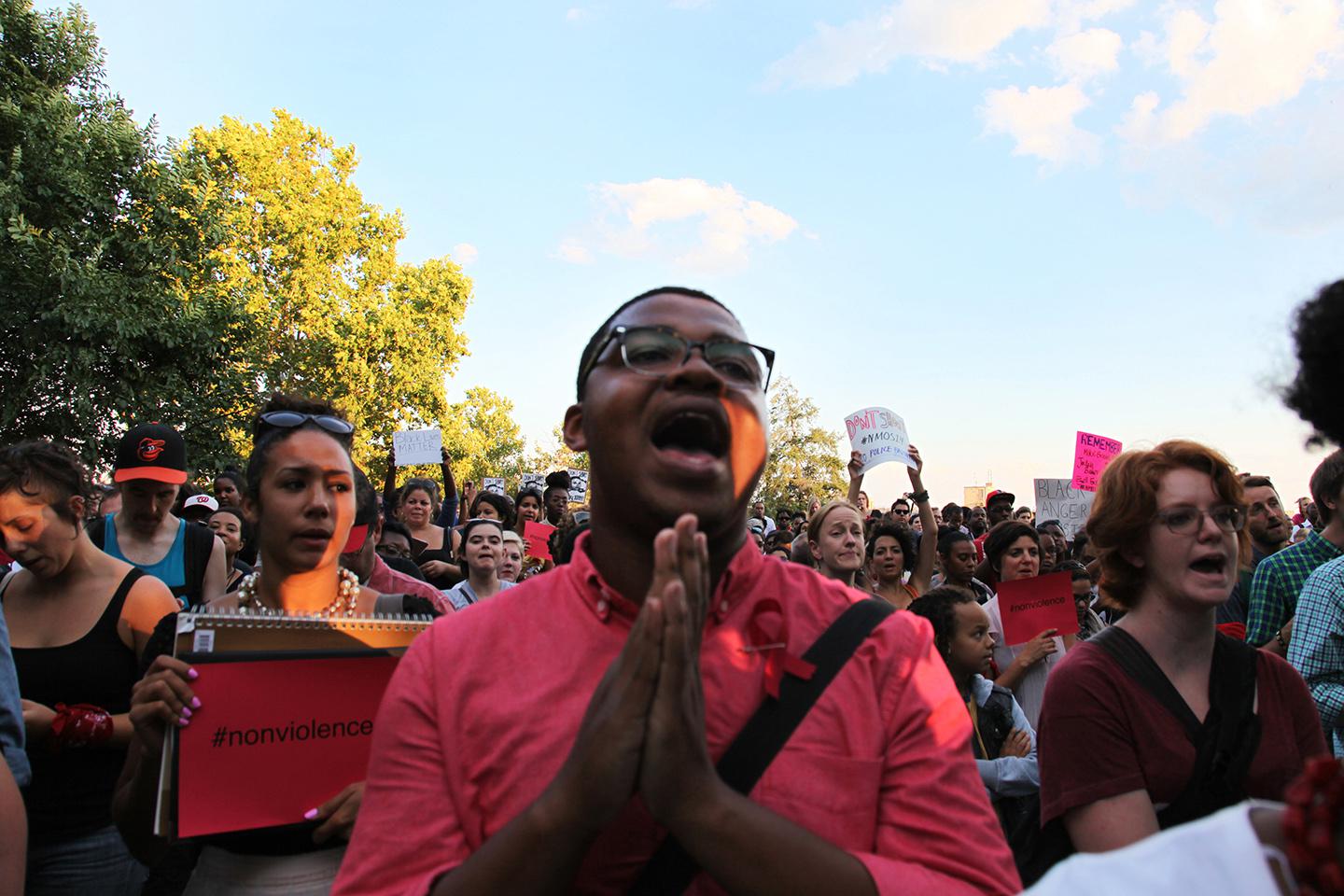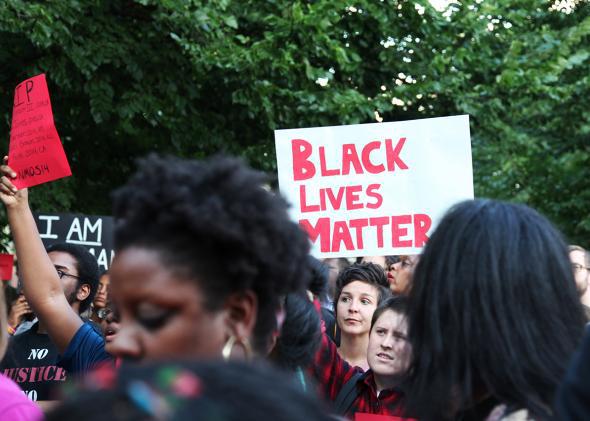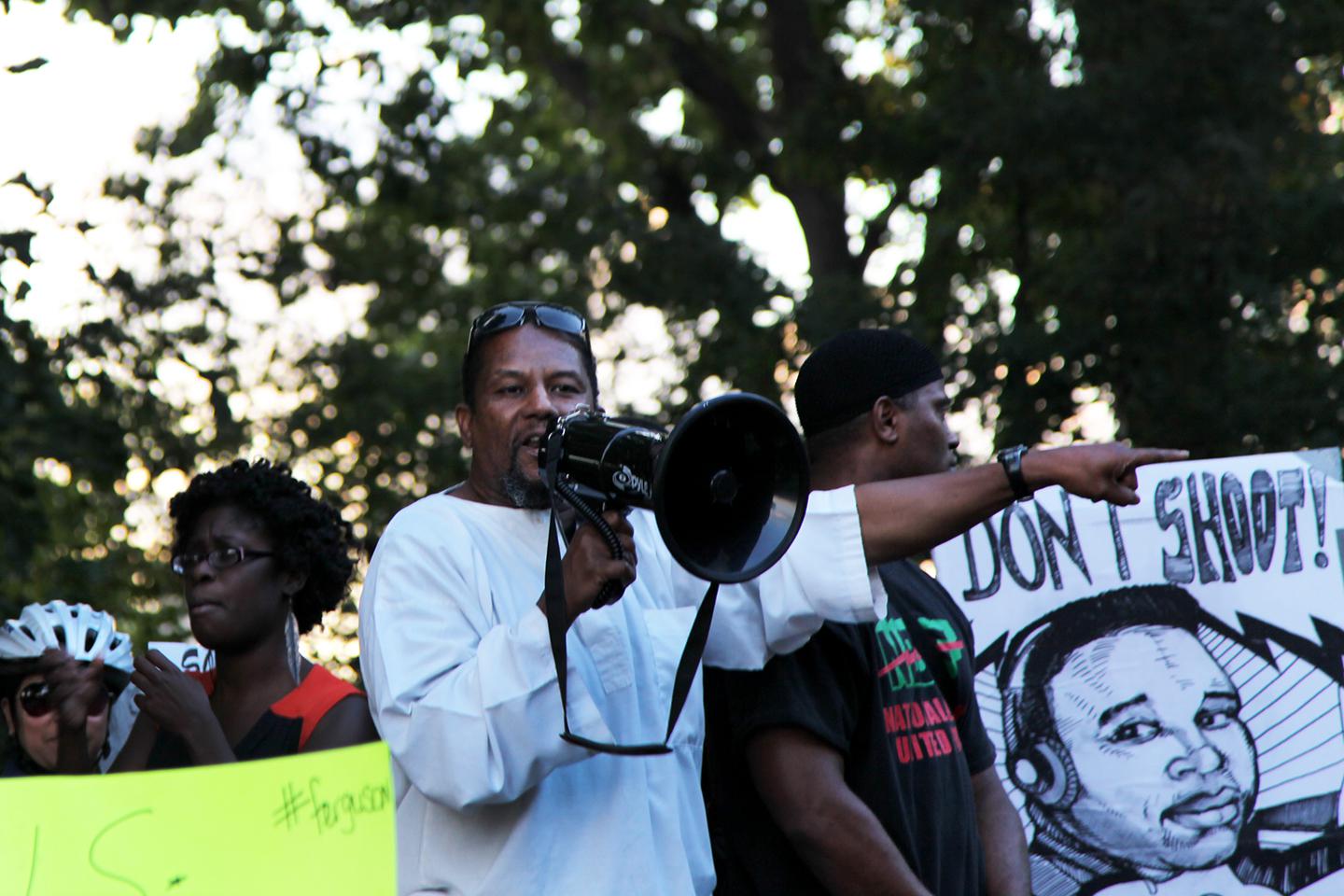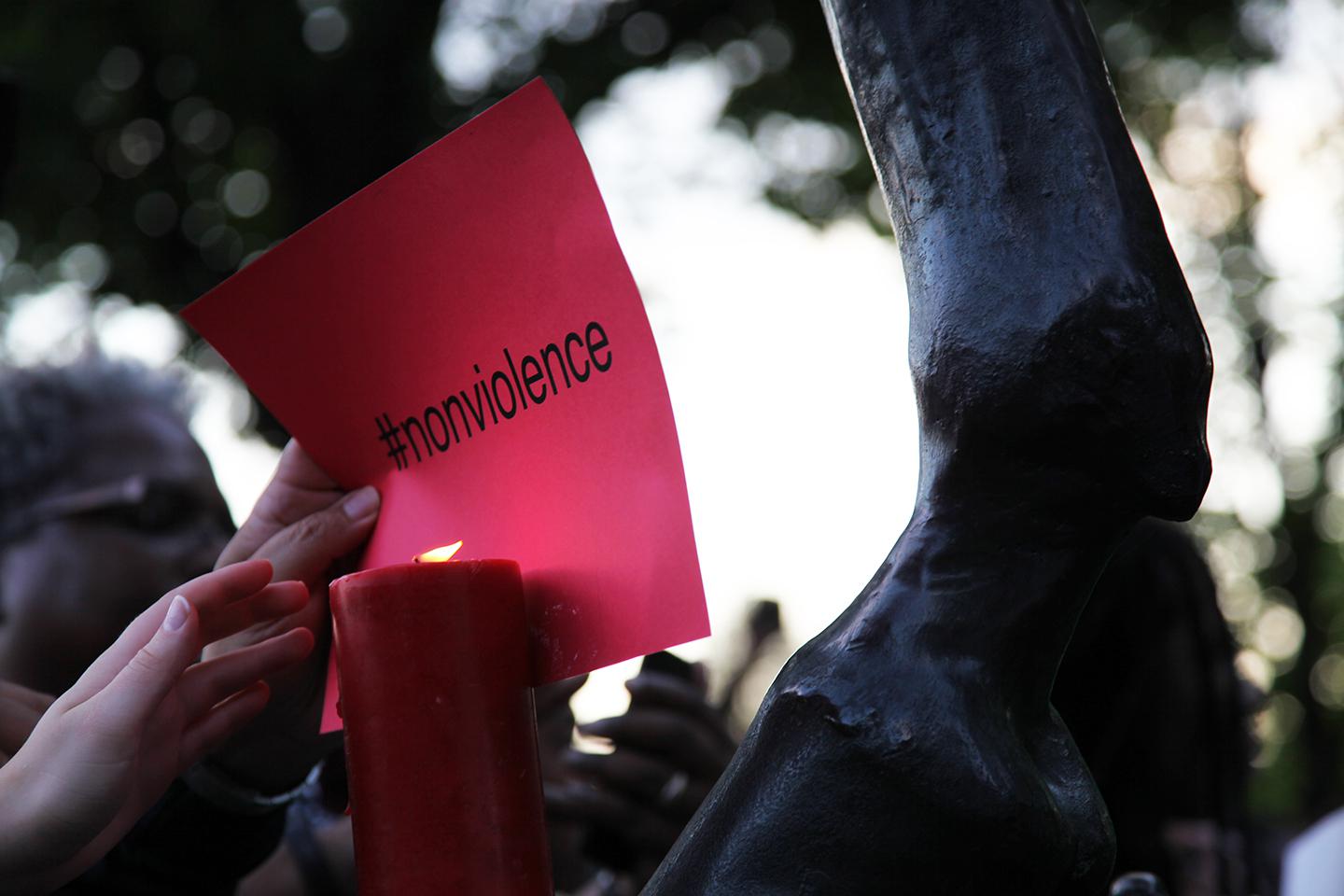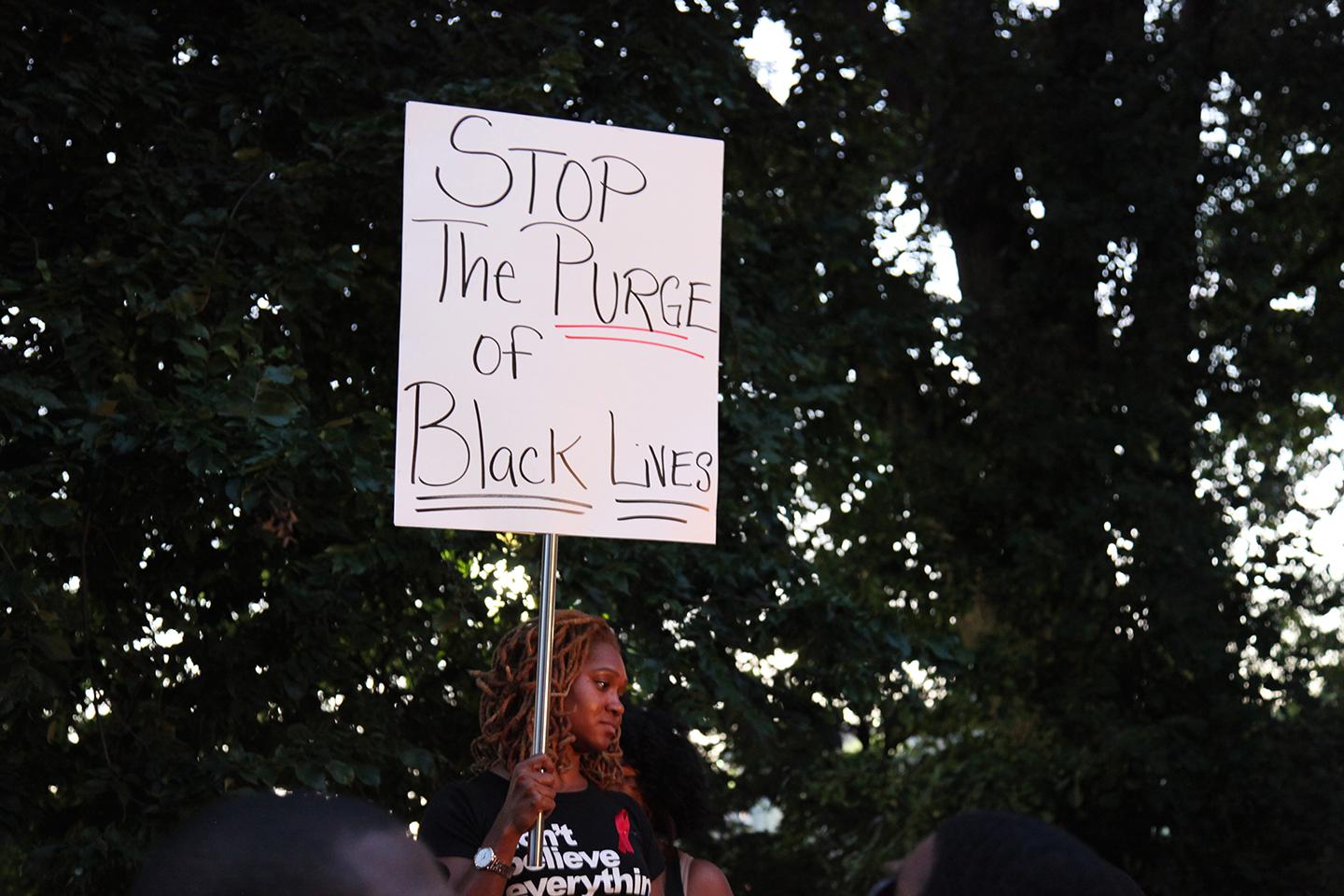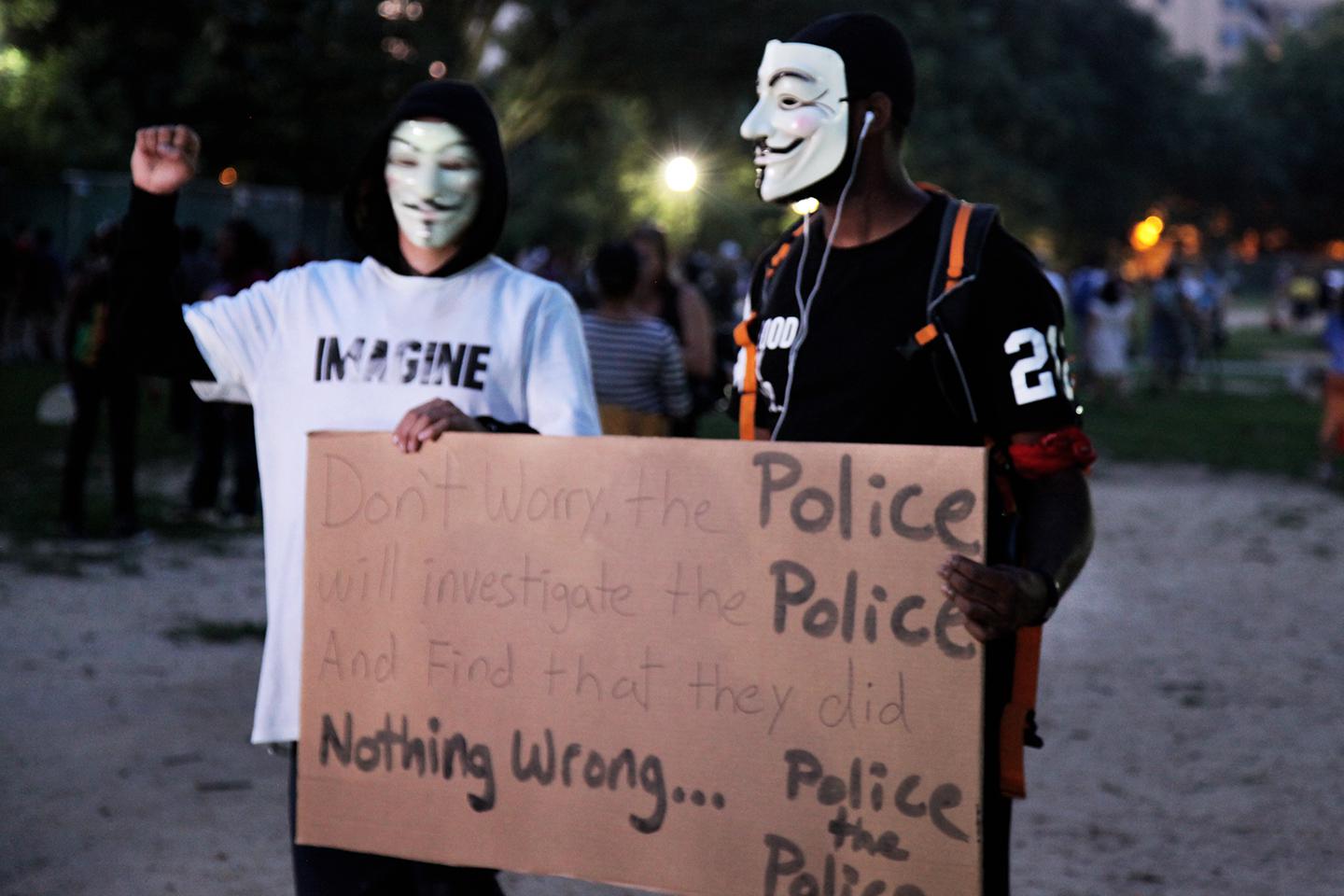 Read the rest of Slate's coverage of the protests in Ferguson.