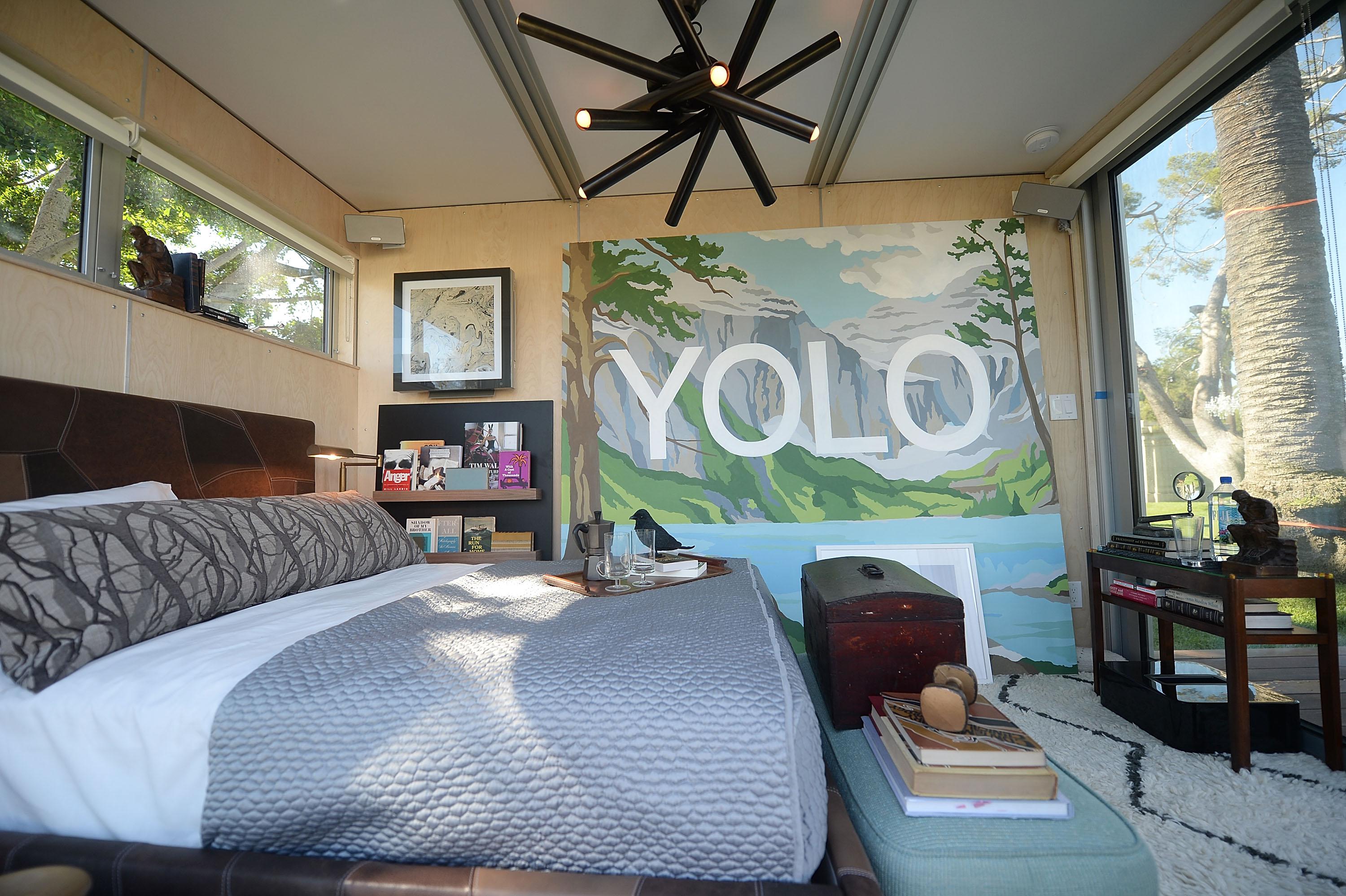 Airbnb is an example of the sharing economy. But as a recent Airbnb-themed horror story out of California shows, not everyone learned how to share as a kid. If you rent your house or apartment out on Airbnb along with it come your run-of-the-mill tenant/owner concerns that something like, say, this could happen. But usually you take it as a given that your temporary houseguest is just that—temporary. That's what one California woman—Cory Tschogl—assumed, too. What she got instead was the squatter from hell as "a guest who rented her Palm Springs vacation condominium, then stopped paying rent, refused to leave and threatened her with legal action," the San Francisco Chronicle reports.
How bad was the guest? Let's just say if this happened to Justin Timberlake, you'd assume it was an episode of Punk'd.  
Here's what happened via the Chronicle:
"When he first checked in, he complained about the tap water - it's hard water with minerals because it's in the desert," Tschogl said. "My gut alarm-bell went off. I agreed to give him a full refund, not even charging a cleaning fee. But then he changed his mind and decided to stay." The guest booked the space for 44 days from May 25 to July 8 and paid for the first month in advance through Airbnb. After 30 days, Airbnb notified Tschogl that its attempts to collect the balance due "did not succeed" without specifying why… After numerous e-mails and calls from Tschogl, Airbnb offered to pay for the man to stay at a hotel for 30 days, but said he didn't respond to e-mails and his phone was disconnected.
Once the 44 days were up, Tschogl texted the renter that his reservation contract was over and that the power would be shut off in 24 hours.The guest texted back saying he was legally occupying the condo and that loss of electricity would threaten the work he does at home that brings in $1,000 to $7,000 a day. The texts threatened to press charges for "blackmail and damages caused by your negligence and malicious misconduct, including $3,800 PID Espresso machine as well as medical bills for my brother's hospital visit after he got sick here drinking unfiltered tap water." Tschogl realized that she couldn't legally cut off the electricity, although her SoCal Edison account showed daily usage was triple to quadruple normal. Her father went by the unit several times and photographed it with the sliding glass doors and windows wide open, presumably while the air conditioning was going full blast to combat the 114-degree heat.
"Under California rental law, a squatter acquires tenant rights after living in and paying rent for a unit for 30 days," according to Mashable. "Those rights mean that Tschogl must initiate formal eviction proceedings." So, this could take awhile.
---