Hong Kong
On June 4 as many as 150,000 people attended a candlelight vigil at Victoria Park, in Hong Kong, to commemorate the 25th anniversary of the violent government retaliation against activists after weeks of protest in Beijing's Tiananmen Square. In stark contrast, mainland China remained predictably silent and guarded on the occasion. Tens of thousands of participants were arrested, and several dozen were killed during and after the demonstrations, yet the central activists who were able to emigrate or otherwise seek asylum went on to lives and careers otherwise not possible in China's political climate.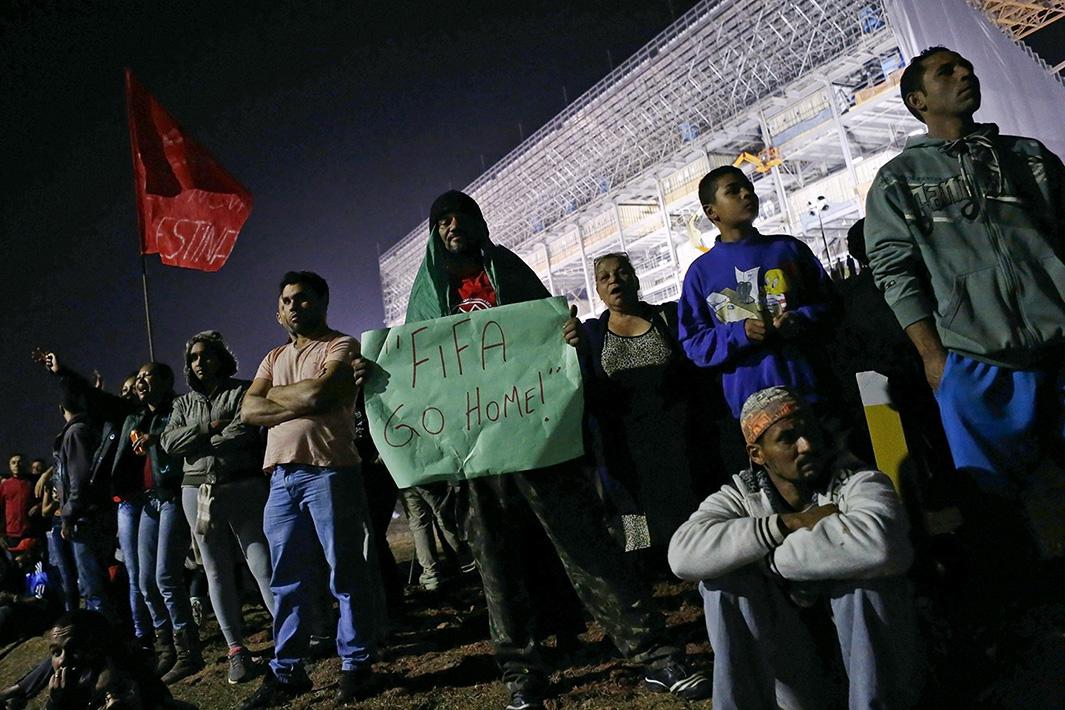 São Paulo, Brazil
Members of Brazil's Homeless Workers' Movement block a road during a protest in front of São Paulo's World Cup stadium June 4, 2014. Although a majority of people are opposed to hosting the games because of the money spent on stadiums rather than public services, an even greater percentage of people are dissatisfied with President Dilma Rousseff, following three years of economic downturn.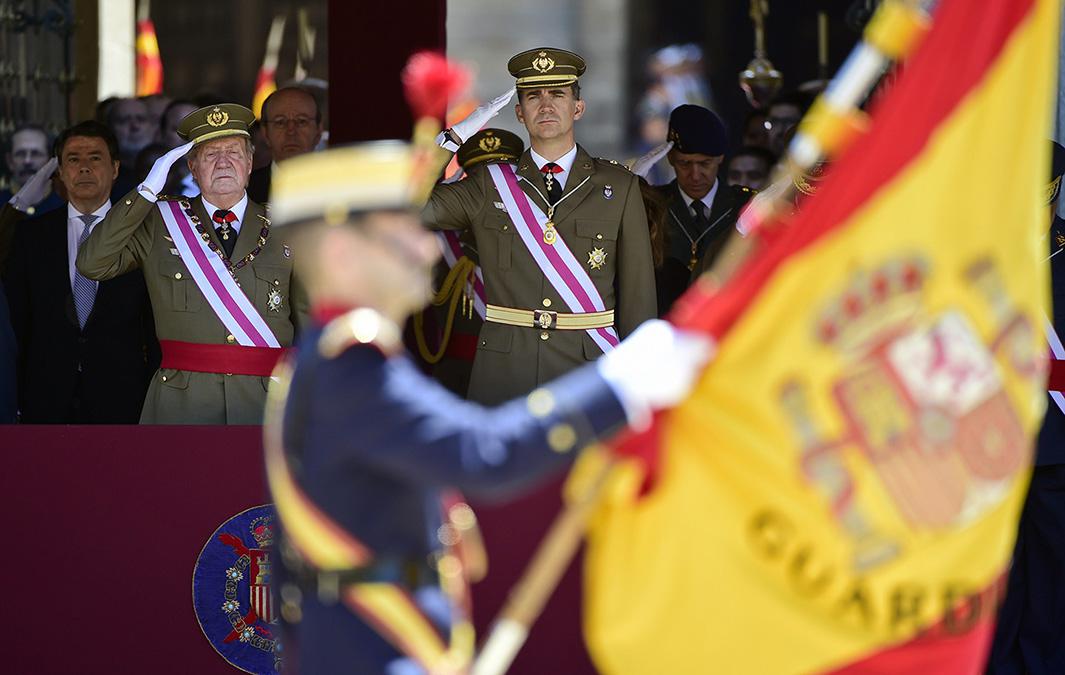 El Escorial, Spain
Spanish King Juan Carlos, second from left, and Spain's Crown Prince Felipe salute during a military ceremony marking the bicentennial of the Royal and Military Order of Saint Hermenegild in El Escorial on June 3, 2014. Earlier this week, the King announced that he was abdicating the throne in favor of his son, Prince Felipe. In recent years the royal family has been besieged by scandal and widely criticized as an extravagant anachronism amid an economy in crisis. However contemptible the throne may now be, the reign of King Juan Carlos fostered the peaceful development of democracy in Spain after the death of Francisco Franco in 1975.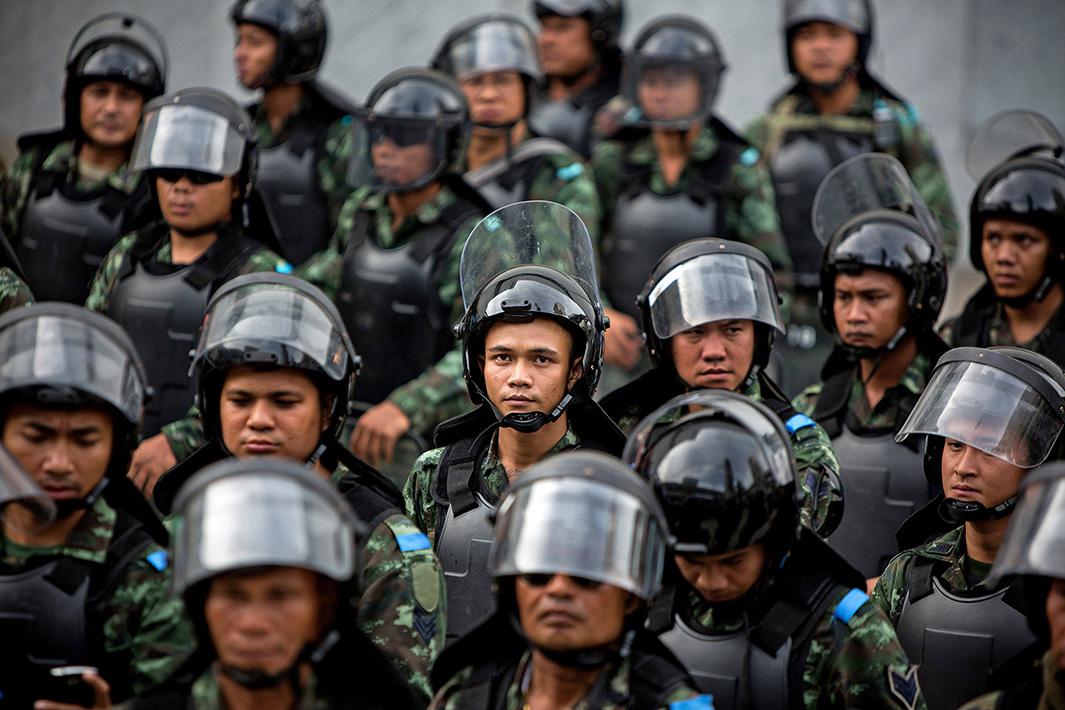 Bangkok, Thailand
Thai military secure an area outside a shopping mall to prevent anti-coup demonstrators from gathering on June 1, 2014, in Bangkok. Thai military rulers warned Thai citizens that expressing dissent using social media, gathering to protest, and using the three-fingered salute from The Hunger Games are currently banned under martial law. Thailand is now experiencing its 12th coup, following seven attempted previous coups, a pattern unlikely to result in either democratic stability or assistance from the U.S. anytime soon.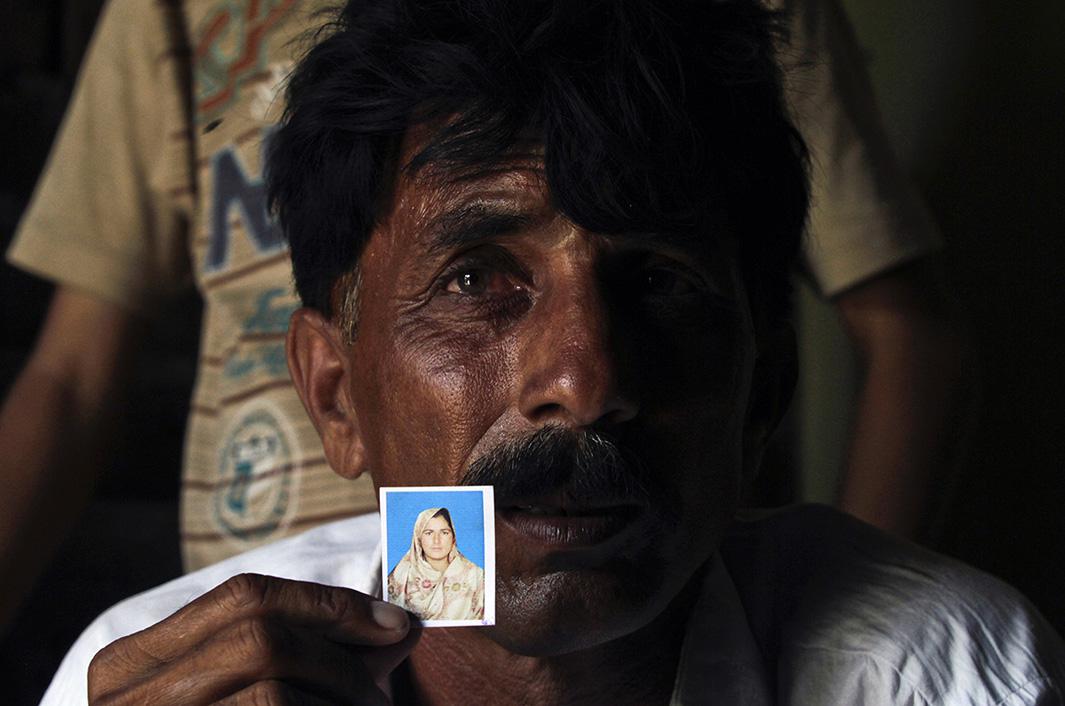 Moza Sial, near Lahore, Pakistan
Muhammed Iqbal, 45, shows a picture of his late wife, Farzana Iqbal, at his residence in a village in Moza Sial, west of Lahore, on May 30, 2014. Farzana, 25, was murdered by a group of assailants on May 27. In the days that have followed, the originally reported romantic tragedy of a woman murdered by her family for choosing to marry for love failed to mention that Muhammed himself was a black-widower, having killed his first wife five years earlier, who coveted Farzana since she was a child. Yet again in Pakistan another honor killing was attempted; on June 5 an 18-year-old woman miraculously survived being shot and dumped in a canal, five days after marrying a man her family did not approve of.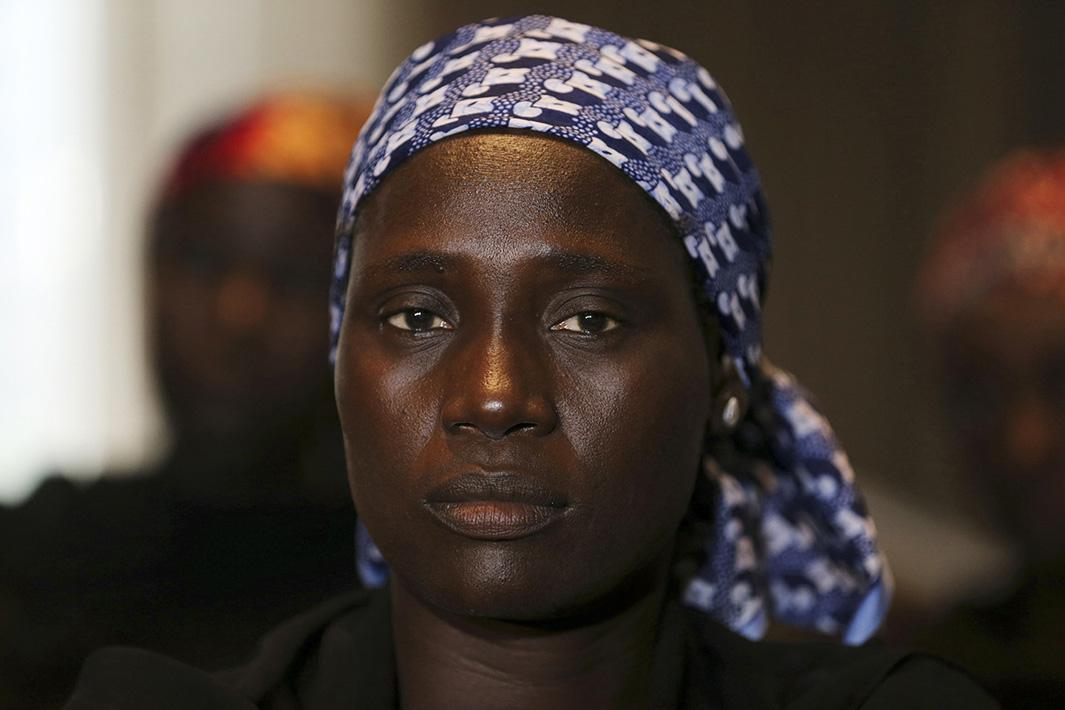 Lagos, Nigeria
An unidentified mother of one of the more than 200 girls abducted in the remote village of Chibok attends a news conference on the girls in Lagos on June 5, 2014. Several mothers of girls being held in Nigeria by militant group Boko Haram gathered in Lagos on Thursday, where nongovernmental organizations and a U.S. congressman offered them therapy and support. For a fleeting day, on June 2, the Nigerian government banned  public demonstrations of the #BringBackOurGirls movement, citing the risk of insurgent attack on activists, amid anxiety and confusion including not only massacres perpetrated by Boko Haram masquerading as the military sent to protect the very victims they attacked, but also a court-martial revealing that some generals have been arming and abetting the extremist movement.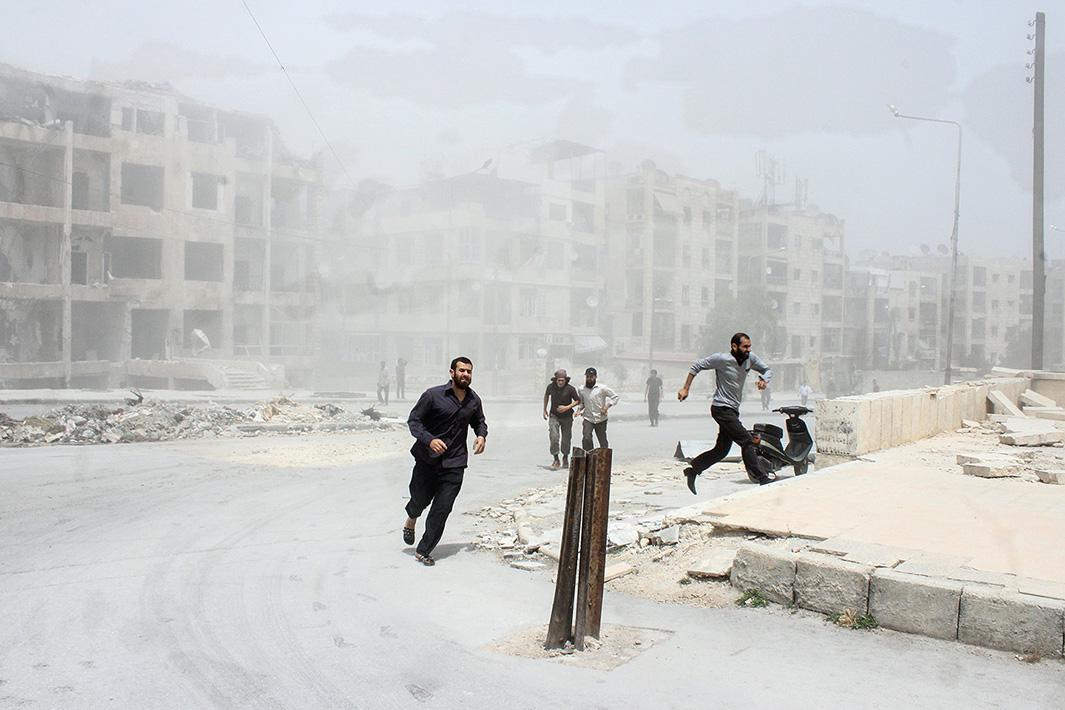 Aleppo, Syria
Syrians run for cover from an airstrike by forces loyal to Syrian President Bashar Al-Assad in the opposition-controlled Al-Ansari neighborhood of Aleppo, Syria, on June 04, 2014. Just a day before, Assad won the country's presidential election with 88.7 percent of the vote, granting him a third seven-year term ruling a nation mired in its third year of civil war. With more than 100,000 dead, and the violence now feared to be spreading beyond the Syrian front, the former U.S. ambassador has publicly declared that he can no longer defend U.S. policy toward the country.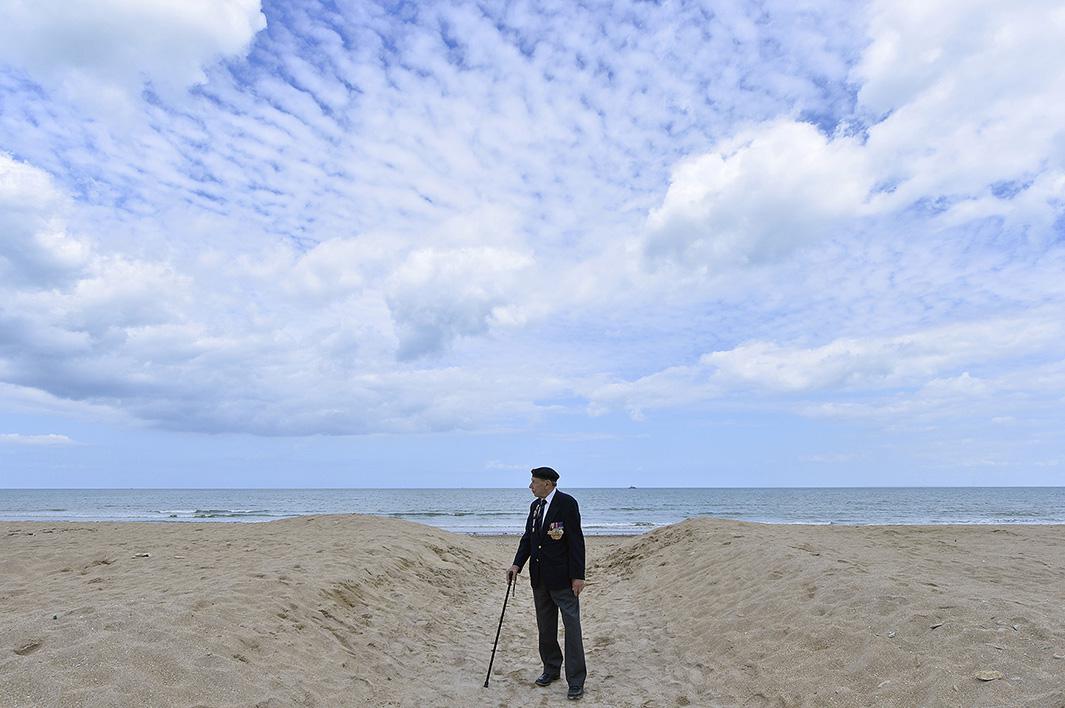 Normandy, France
British D-Day veteran George French, 88, from Wiltshire, who served with King's Royal Rifles, walks on Sword Beach at Hermanville-sur-Mer on the Normandy coast on June 5, 2014, a day prior to the 70th anniversary of the D-Day landing of Allied forces in the largest seaborne invasion in history, to help speed up the defeat of Nazi Germany in World War II.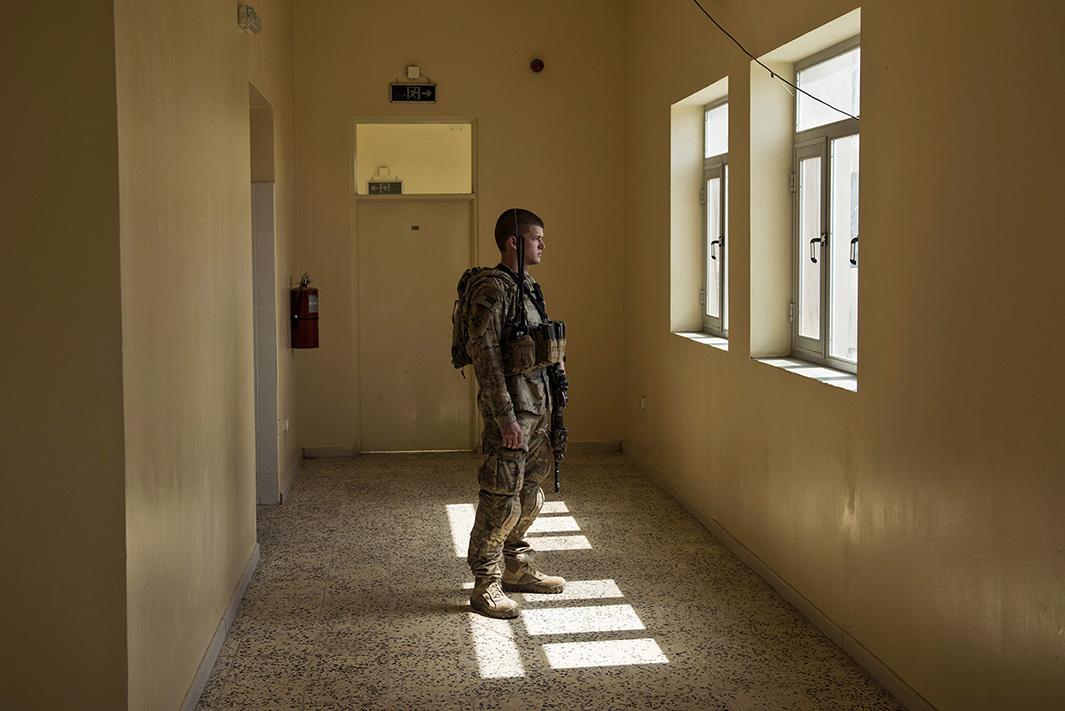 Kandahar, Afghanistan
A U.S. soldier stands guard at the Operational Coordination Center Region's Joint Regional Afghan National Police Center near Kandahar Airfield on June 3, 2014.  Members of the 1st Battalion, 12th Regiment, 4th Brigade Combat Team, 4th Infantry Division patrolled areas near Kandahar Airfield to protect the base from rocket attacks, and also visited Afghan police and polling stations to check on the security for the upcoming presidential election runoff. Earlier this week prisoner of war Bowe Bergdahl was released from Taliban custody, in exchange for five Guantánamo detainees; a sign of the disengagement of the U.S. from Afghanistan as part of the plan announced by President Obama to withdraw all American troops from Afghanistan by the end of 2016.