In a 30,000-square-foot facility in north Denver, the 40 or so employees of Dixie Elixirs and Edibles are busy producing marijuana-infused candies, sodas, eyedroppers of sublingual Dew Drops, vape pens, massage oils, bath salts, and other marijuana goodies. In one of the facility's several industrial kitchens, a team of hairnet-clad workers take individual chocolate Dixie Rolls from an extrusion machine and package them in swank silver wrappers. On the main factory floor, an engineer puts the finishing touches on an automated bottling line, part of the facility's ongoing $5 million renovation project, which will soon be filling 1,000 bottles an hour with Dixie's THC-infused "elixirs," including flavors like mandarin, red currant, and old-fashioned sarsaparilla. Nearby, other workers fill shipping crates with the 2,000 or so products the four-year-old company ships out daily to its clientele, which comprises roughly 90 percent of all Colorado marijuana retailers.
When Dixie moved into this facility in early November, the ambitious expansion project made sense. Marijuana-infused food products seemed primed to be the big winner once Colorado's new recreational marijuana industry launched in January. Edibles seemed fun, discreet, and consumer-friendly, with none of the health risks and fewer of the taboos associated with smoking pot.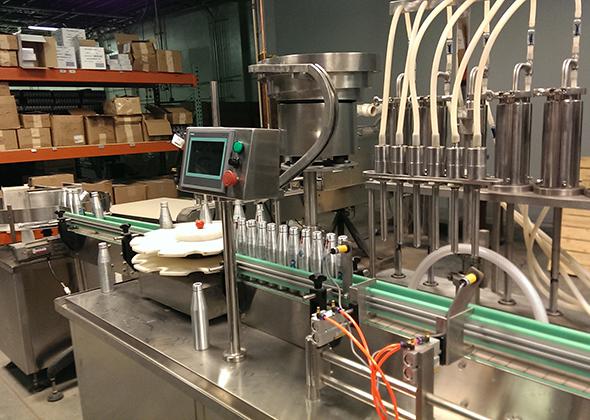 But lately, while chief marketing officer Joe Hodas says Dixie still enjoys healthy sales, the products it sells have been generating troubling headlines. New York Times columnist Maureen Dowd dedicated her column last week to describing how she "lay curled up in a hallucinatory state" for eight hours after eating too much of a marijuana candy bar she bought at a Denver pot shop. While Dowd's unhappy trip quickly became the stuff of Twitter hilarity, other edibles-related incidents haven't been so funny. Colorado hospitals are reporting an uptick in emergency room visits after children accidentally eat marijuana goodies. In March, a college student from Wyoming ate a marijuana cookie and then tumbled over a railing in a Denver hotel and fell to his death. In June, a Denver woman called 911 and said her husband had eaten a marijuana candy along with pain killers and was ranting about the end of the world—not long before he allegedly shot her to death. So why is it that the kinder, gentler version of getting high has suddenly become the industry's biggest liability?
Part of the problem is that while pot-infused goodies might seem like an easy way for newbies to explore marijuana use, the reality is the opposite. Colorado's edibles industry developed over the past few years as part of the medical marijuana scene—where the clientele were anything but newbies, tolerating and often demanding a very potent product. "We didn't have a full spectrum of demand," explains Hodas of Dixie's origins as a medical product. "But the market [today] is demonstrating that not everyone wants these very potent products." It doesn't help that, because of how it's metabolized, edible marijuana takes much longer to kick in than the smoked version. As Dowd learned the hard way, it's all too easy for marijuana novices to gobble up way too much of an edible before they realize just how big a dose they've consumed.
Colorado lawmakers made allowances for serious marijuana users by allowing recreational edibles to contain up to 100 milligrams of the psychoactive component THC, roughly equivalent to smoking three joints filled with a gram each of 15 percent THC cannabis. At the same time, however, the law seemed to have pot novices in mind when it defined each serving size of edible marijuana to be just 10 milligrams of THC. So if you're following serving directions on each edible, a 75-milligram-THC Mile High Mint bar weighing 45 grams should be consumed in 6-gram chunks, not all at once. And an 8.5-ounce bottle of one of Dixie's 75-milligram-THC elixirs (just over half the size of a grande Starbucks coffee) should be divvied up into 7½ servings.
Even if you abide by these directions, it's hard to know exactly how much—or how little—THC you're getting in each bite or gulp. In March, a Denver Post investigation found that some edibles had just a fraction of the THC listed on their labels (a package of 100-milligram-THC Dr. J's Jelly Stones contained 0.2 milligrams of THC), while others were considerably more potent than advertised (a 100-milligram-THC Mile High Mint bar boasted 146 milligrams of THC).
That's because until recently, making pot brownies was a homespun affair. While Colorado began regulating Dixie and other facilities making edibles for the medical marijuana market in 2010, the rules were mostly about sanitation; there was little attempt to develop standardized production procedures or institute quality-control measures required of other mass-produced food products. Now, edibles companies and state officials are working to change that. Dixie, for example, infuses its products with marijuana concentrate near the end of the production process, rather than "bake" the THC in via cannabis butters. Hodas says this process helps deliver the THC evenly to each bit of the edible. Other companies are experimenting with spraying concentrate onto their finished product to also create a consistent dose.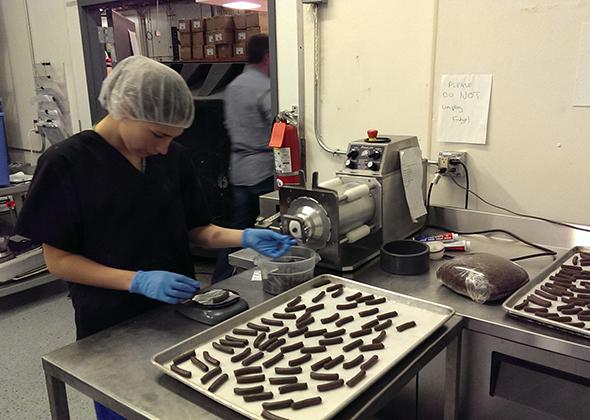 In May, Colorado began mandatory potency testing of edibles products, hoping to bring much-needed predictability to edible dosages. Unfortunately, only two labs have thus far been cleared to test all of the state's 40 or so edibles makers, and there's no way to independently verify the results of either lab. That's a concern to Ean Seeb, founding partner of Denver Relief Consulting and chair of the National Cannabis Industry Association. In 2012, Seeb had two Colorado labs test the same strain of marijuana. One reported the pot contained 18 percent THC, while the other reported it was 29 percent.
And even if an edibles company gets its production process dialed in perfectly, it's hard to make a truly consistent product. "We believe we can achieve a level of homogeneity that is appropriate," says Hodas. "But it is plant matter. So if you take a marijuana candy bar and cut it in half, it's not going to be 80 percent THC on one half and 20 percent THC on the other, but it might be 52 to 48." This becomes more of a problem when you're breaking each bar into 10 or more serving sizes.
This is the biggest challenge currently facing Colorado's edibles industry: How do you take something that's considered an indulgence, like candy or soda, and build into it the sort of fine-grained dosing associated with pharmaceuticals? Who wants to carefully nibble on a tiny nugget of a blood orange cannabis candy bar and call it a day? Who wants to sip just a thimbleful of Dixie's pomegranate elixir?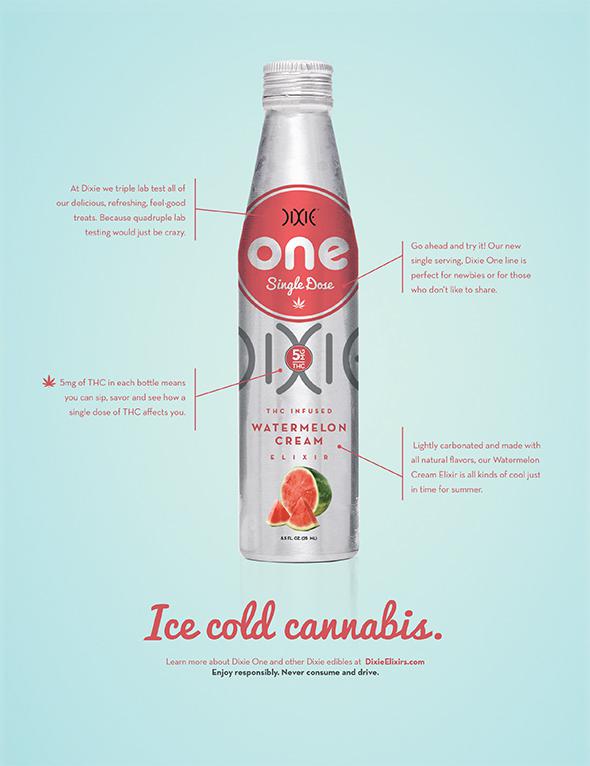 In the face of growing concerns, Colorado edibles producers are beginning to dial back potency. Dixie, for example, is launching Dixie One, a watermelon cream soda that contains just 5 milligrams of THC in its 8.5 ounces, so you can enjoy the whole bottle without worrying about delivering too big a dose. Some Colorado lawmakers argue such lower potencies should be mandatory, capping all recreational edibles at just 10 milligrams THC—one-tenth of the current levels. Such a rule would seem to benefit companies like Dixie (a customer would have to buy 15 bottles of Dixie One at $6.50 apiece to achieve the dosage of a single bottle of old-fashioned Dixie Elixir, which sells for about $20). But Hodas is against such strict limits. For one thing, it would mean Dixie and its competitors would have to completely redesign every part of their production processes. For another, he says, "I don't know the consumer elasticity around this." In other words, maybe the prospect of buying $10 chocolate truffles with just a hint of THC would drive people back to their buddy's black-market pot brownies.
Instead, Hodas thinks solving the edibles conundrum "is going to take time, education, and product variety"—namely, both 5-milligram products for marijuana rookies and 100-milligram products for old hats. As a society we've had generations to learn that a pint of beer does one thing to us, while a shot of whiskey does something different—and along the way we've allowed people to discover, through trial and error, which system of alcoholic indulgence works best for them.
"There is still a novelty factor for some people," says Hodas of edibles. "You get a chocolate bar or cookie, and you don't give it the respect it deserves. We want people to understand that this is something that demands respect." The challenge is figuring out how to get people to respect a blue raspberry Giant Gummy Claudie Bear.