On last Sunday's Last Week Tonight, John Oliver cried havoc and let slip the dogs of war—or at least the trolls of war. The former Daily Show correspondent encouraged viewers of his new HBO show to share opposition to proposed Federal Communications Commission rules that would grant faster Internet speeds to companies able to shell out big bucks to broadband providers. Critics fear the new regulations would jeopardize the principle of net neutrality.
At the same time that the Oliverites strode into battle, Reddit users were mounting attacks of their own. The online community shared tips and tricks on how to rain Internet terror, advising one another on how to fill out the FCC's comment form and sharing individual submissions for feedback. The alliance appears to have proven effective—the FCC site crashed on Monday and Oliver quickly claimed credit.
The commenters' victory was also celebrated by Reddit co-founder Alexis Ohanian, who had previously shared the Last Week Tonight clip on Twitter. Ohanian set up a campaign in May to crowd fund a pro-net neutrality billboard, raising $21,118.39 that went towards bus shelter ads in Washington D.C.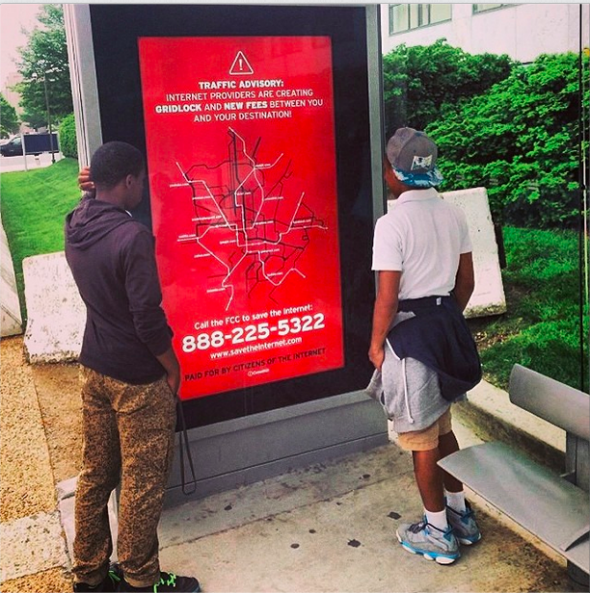 Whether the crash culprit was ultimately an HBO fan or a Reddit-inspired vigilante horde (or a Redditing HBO fan), the FCC should probably look into getting itself some of that super-fast bandwidth.