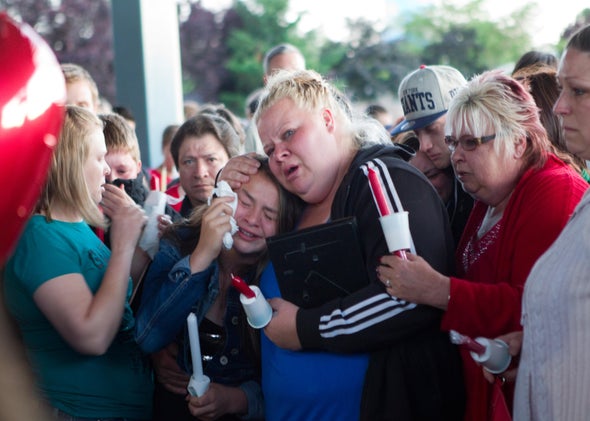 Is this really the answer to all of the school shootings? Amid a raft of school violence and deadly tornadoes across the country, an Oklahoma doctor has invented a bulletproof blanket to protect children.
Yesterday saw another school shooting with a student killed at a high school in Oregon. This was the 74th school shooting since the 2012 massacre at Sandy Hook Elementary School, according to Michael Bloomberg's gun control advocacy group Everytown for Gun Safety. Steve Walker, a 43-year-old father of two, is tired of trend. Walker said he was inspired to create the "Bodyguard Blanket" after being infuriated by the Sandy Hook shooting and the deadly tornado that struck Oklahoma schools in 2013.
According to its manufacturer, ProTecht, an Oklahoma-based company, the blanket was developed with the same bullet-resistant materials used by the U.S. military. The product's website, bodyguardblanket.com is complete with promotional videos and training videos.
With the gun control laws having been completely stalled in Congress since a failed attempt last year to expand background checks, Walker and his co-inventors say the yoga mat-like blanket could be "something that hopefully both sides can agree upon."
Critics of the blanket, particularly on its Facebook page, are worried about the blanket's bright orange color. They fear children wearing it will be noticeable targets, but developers say the blankets can come in different colors.
You can watch one of the promotional videos below:
---