From the frontlines of martial law in Thailand to the aftermath of historic flooding in the Balkans, photos from the week in world news, May 17–23, 2014.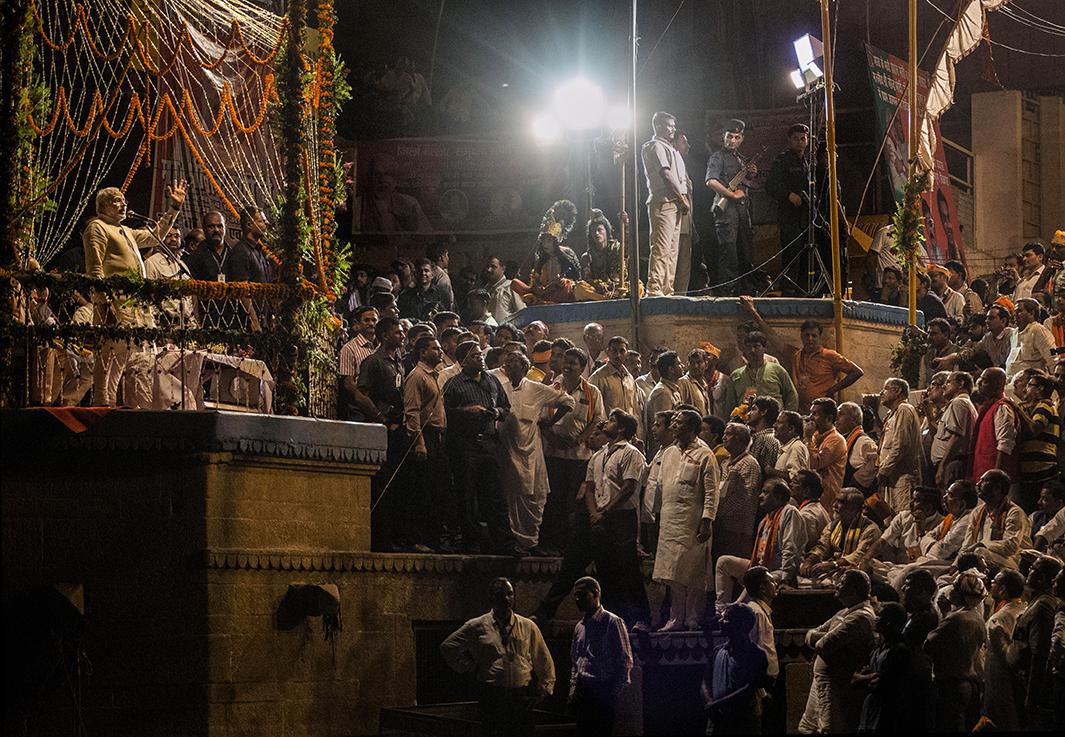 BJP leader Narendra Modi (top left) speaks to supporters after performing the Hindu Ganga Puja prayer ritual at the Dashaswamadeh Ghat on the Holy River Ganges the day after his landslide election victory on May 17, 2014 in Varanasi, India. Modi was favored to win against the ruling Congress party led by Rahul Gandhi, currently plagued by corruption and and a stagnant economy. In spite of the scandal around the self proclaimed bachelor's secret wife and accusations of being complicit in massacre, Modi has led a right wing coalition to win an unprecedented majority in Parliament.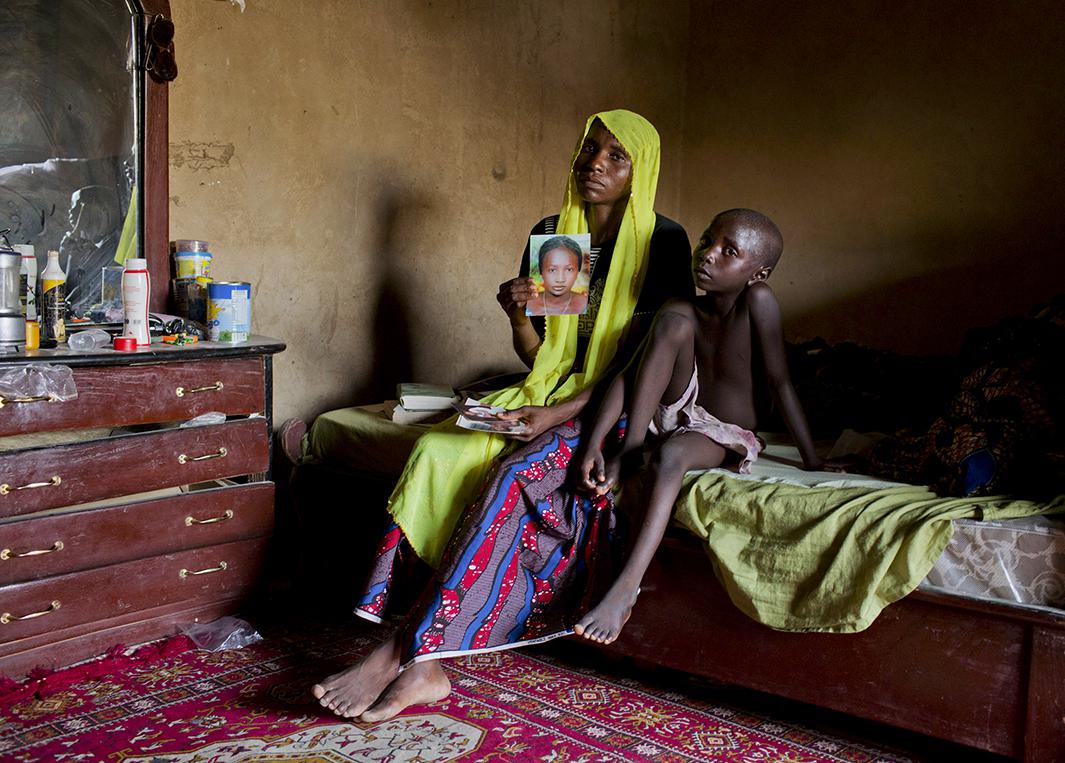 Rachel Daniel, 35, holds up a picture of her abducted daughter Rose Daniel, 17, as her son Bukar, 7, sits beside her at her home in Maiduguri, Nigeria, May 21, 2014. Rose was abducted along with more than 200 of her classmates on April 14 by Boko Haram militants from a secondary school in Chibok, Borno state. Across red carpets and around the world the #BringBackOurGirls campaign has brought attention to the crisis, but has also drawn critical comparisons to the once viral but now waning #StopKony movement of 2012. Though the schoolgirls remain missing, on May 21 The White House announced that 80 U.S. troops would join the ongoing international search effort based in Chad.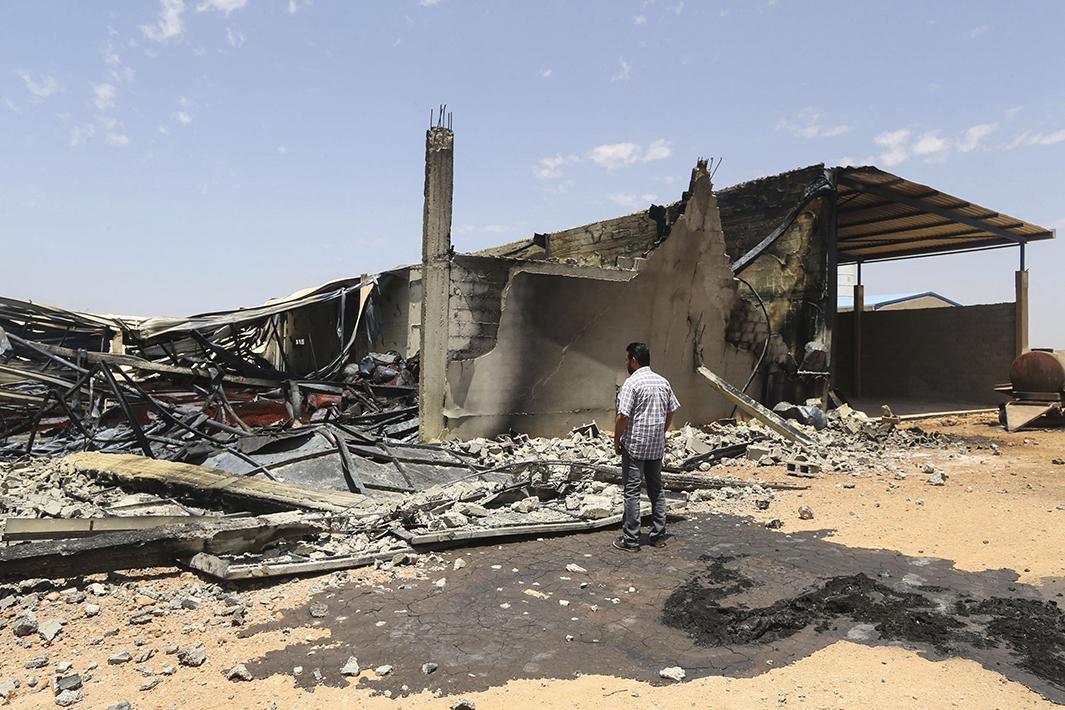 A man looks at destroyed warehouses following Friday's clashes between Libyan irregular forces and Islamist militias in the eastern city of Benghazi May 17, 2014. Libya, primed for chaos and violence by the disorganization and armament of Qaddafi's regime, emerges from a weekend of nationwide fighting that either implies an upcoming coup, or tragically, just a continuation of the routine infighting of local militias.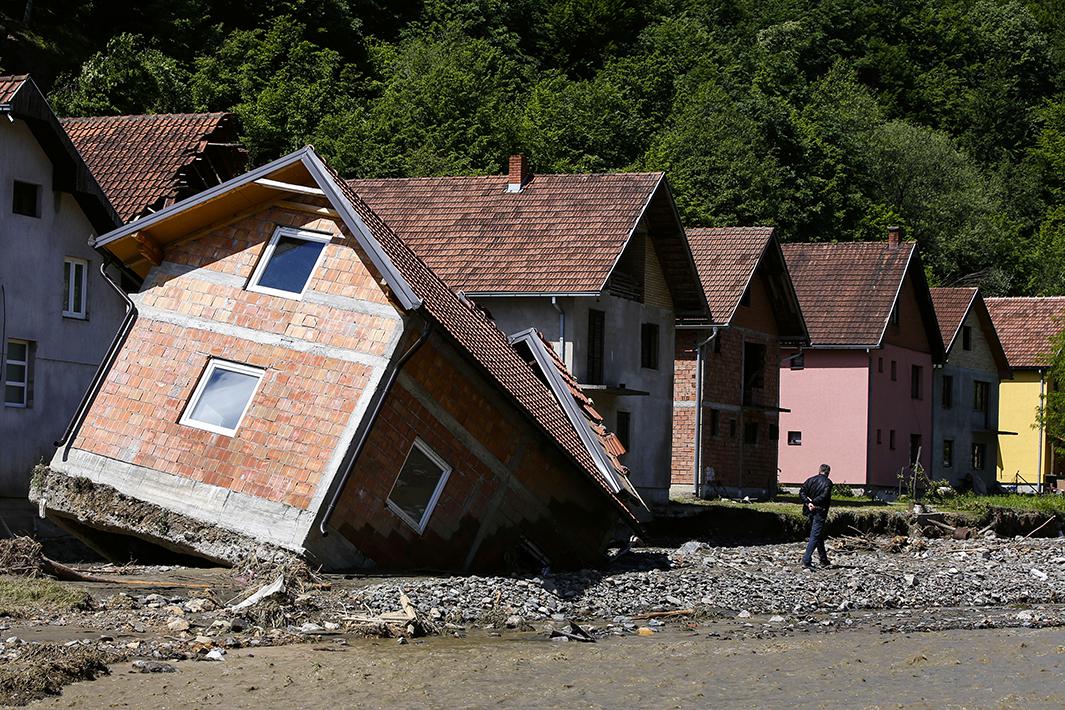 A man walks past a house tilted by floods in the village of Krupanj, west from Belgrade May 19, 2014. Flooding began throughout Serbia and Bosnia over a week ago, in some areas with record setting water levels not seen in over 120 years. Dozens of people have been killed, so far $1.4 billion has been reported in damages, and perhaps most troublingly, flood waters have displaced thousands of landmines, putting over 70 percent of the affected territory at risk.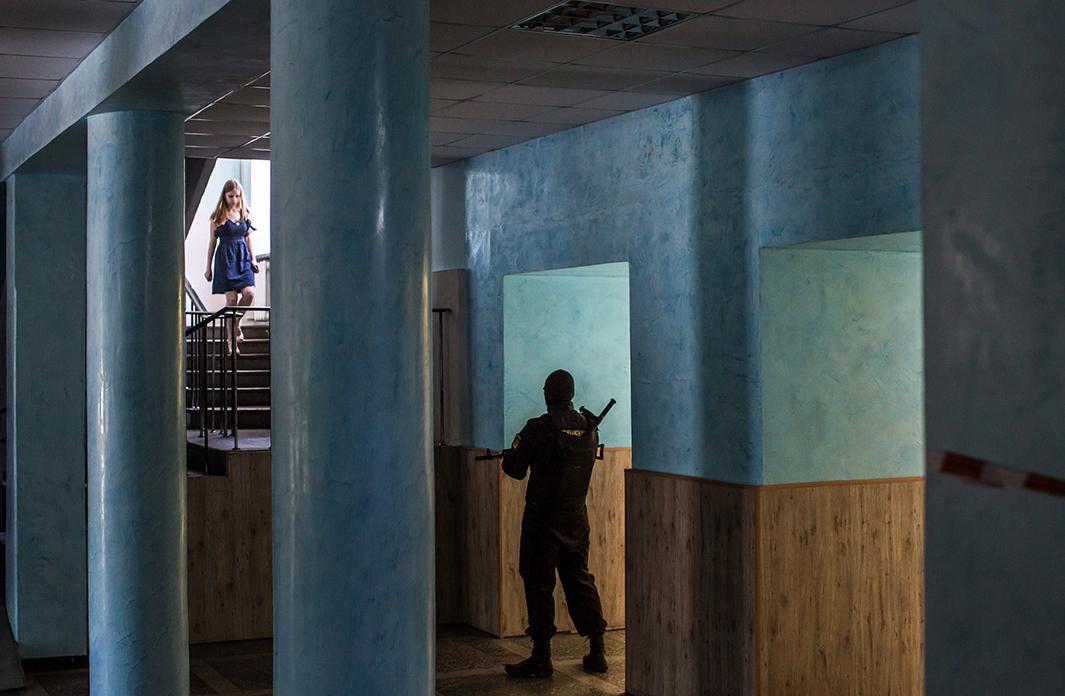 A member of the Donbass Battalion, a pro-Ukraine militia, secures the lobby during a meeting with the local mayor to ensure the integrity of the upcoming presidential election on May 21, 2014 in Dobropillya, Ukraine. Days before presidential elections are scheduled, questions remain whether the eastern regions of Donetsk and Luhansk are stable enough to administer the vote, though the a Russian deputy defence minister announced on Friday a complete troop pullback from the Ukraine border would be complete within the next few days.

A poster of former Egyptian army chief Field Marshal Abdel Fattah al-Sisi is seen near a local cafe at Gamaliya district, where Sisi was raised in Cairo, May 19, 2014. As the minister of defense when former President Morsi was ousted, during a time of evident military control, Sisi has already proven experience of running the country, a predetermined condition that belies the upcoming democratic election in a manner all too familiar to Egypt in recent memory.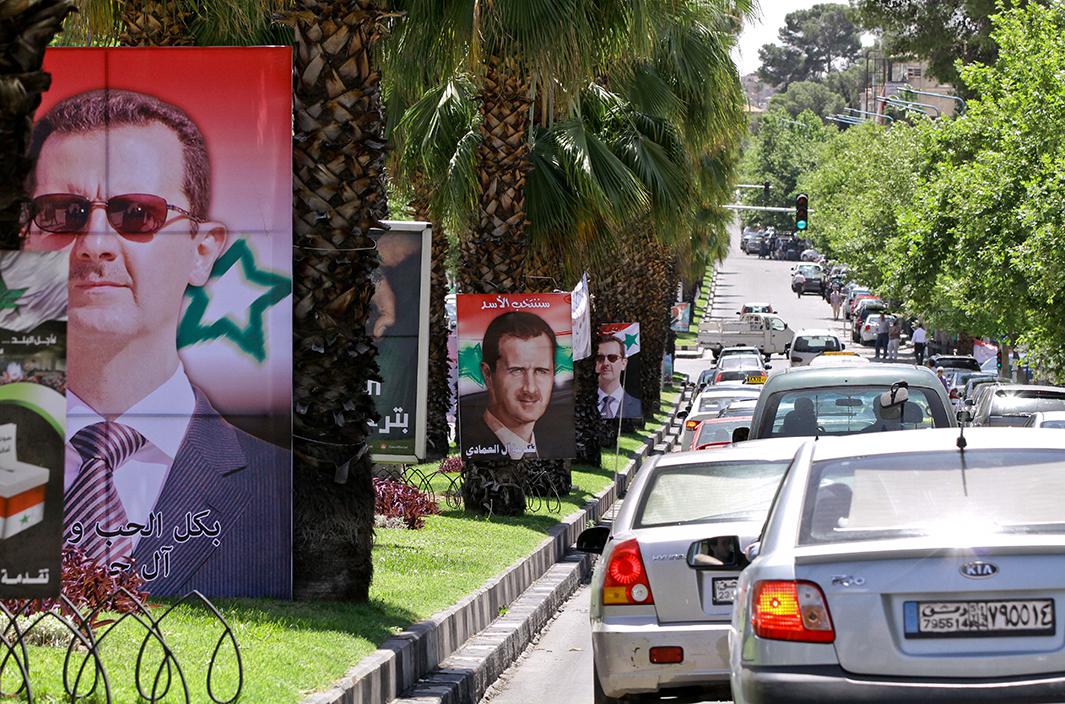 Syrians drive past election campaign posters bearing portraits of President Bashar al-Assad on May 18, 2014 in the capital Damascus. Campaigning began last week for Syria's June 3 presidential election expected to return Bashar al-Assad to power, criticized as a sham by the Syrian opposition and its Western allies amidst an ongoing civil war that has left hundreds of thousands dead. On Friday, Reuters reported on an unverified a video released by the Syrian opposition that allegedly depicts a chlorine gas attack, if legitimate, would contradict Bashar al-Assad's agreement to destroy and cease the use of the national government supply of chemical weapons.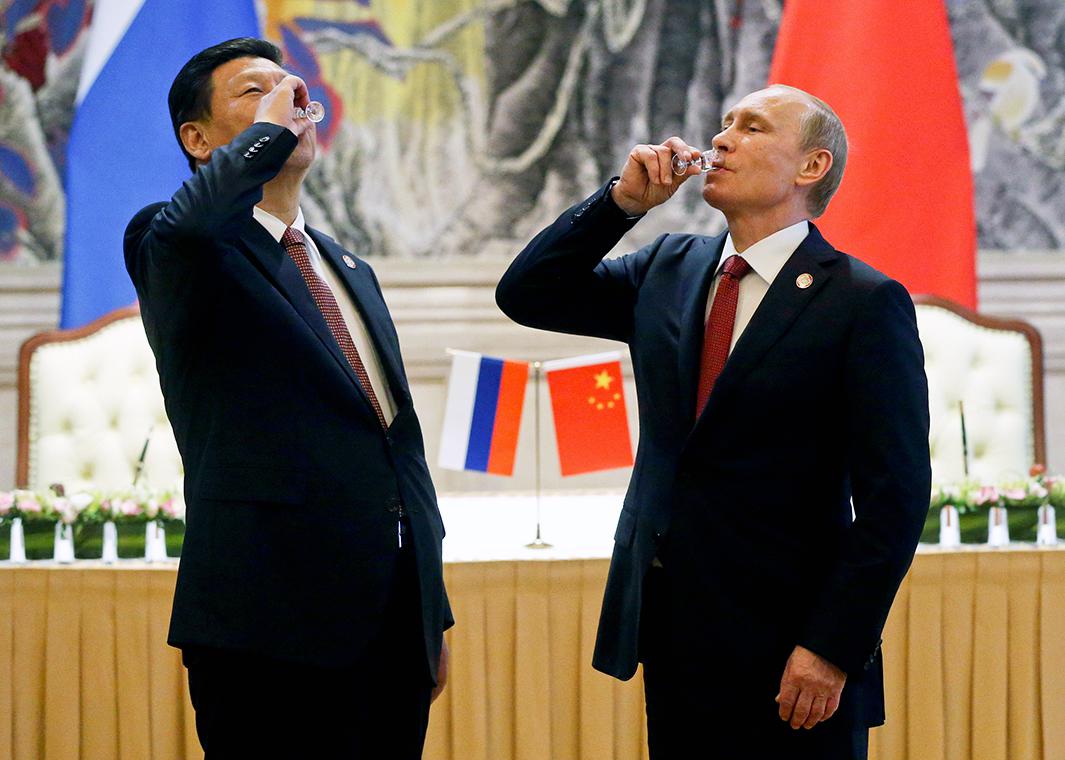 President of Russia Vladimir Putin and Chinese President Xi Jinping toast with vodka during a signing ceremony on May 21, 2014 in Shanghai, China. Russia and China signed a 30-year contract for supply of gas, providing much needed fuel for China, and a significant boost to market independence for Russia.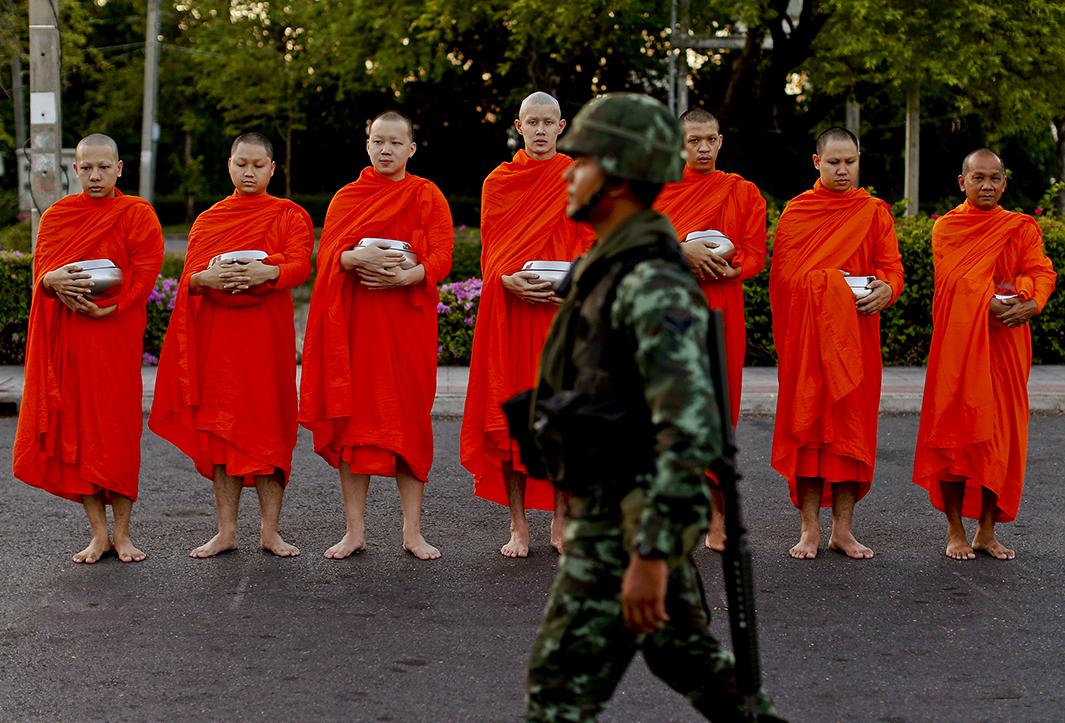 A soldier walks past barefoot Buddhist monks begging for alms outside a temple near Government House in Bangkok May 23, 2014. Martial law enacted after the ousting of Prime Minister Yingluck Shinawatra became a full on coup when Thai army chief Prayuth Chan-ocha seized power on May 22, 2014.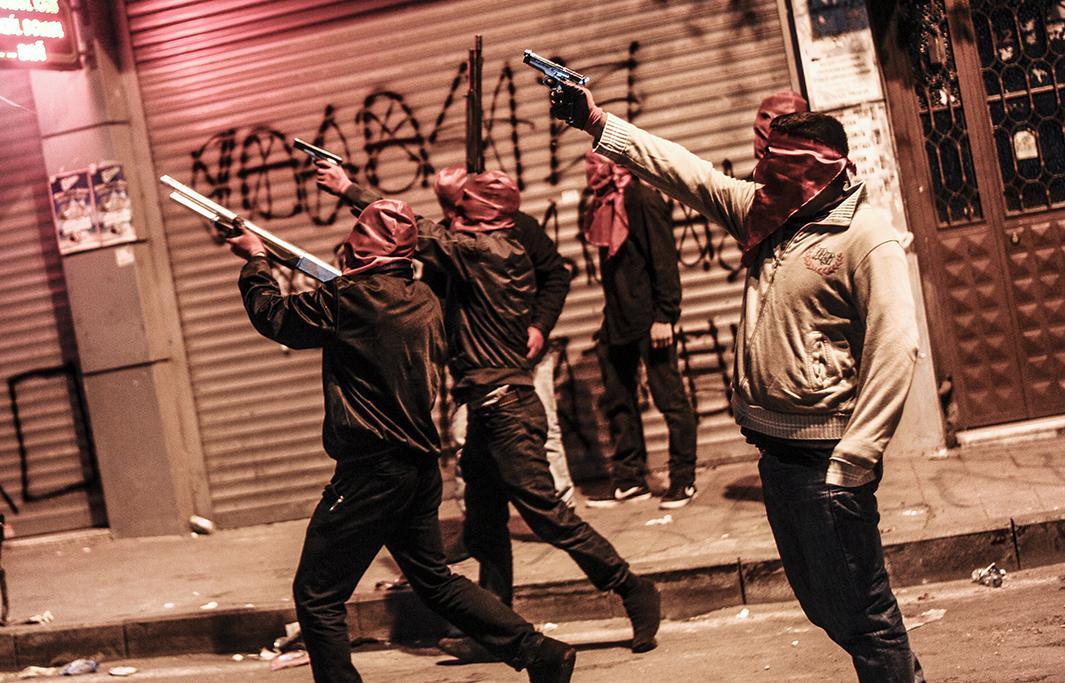 Militants of the Revolutionary People's Liberation Party-Front (DHKP-C) shoot towards riot police during a demonstration after the funeral of a protester killed in a recent protest, on May 23, 2014, in the Okmeydani district of Istanbul. Turkish riot police fired tear gas and water cannon at crowds today after a second person died from anti-government protests that have turned into running battles on the streets of Istanbul.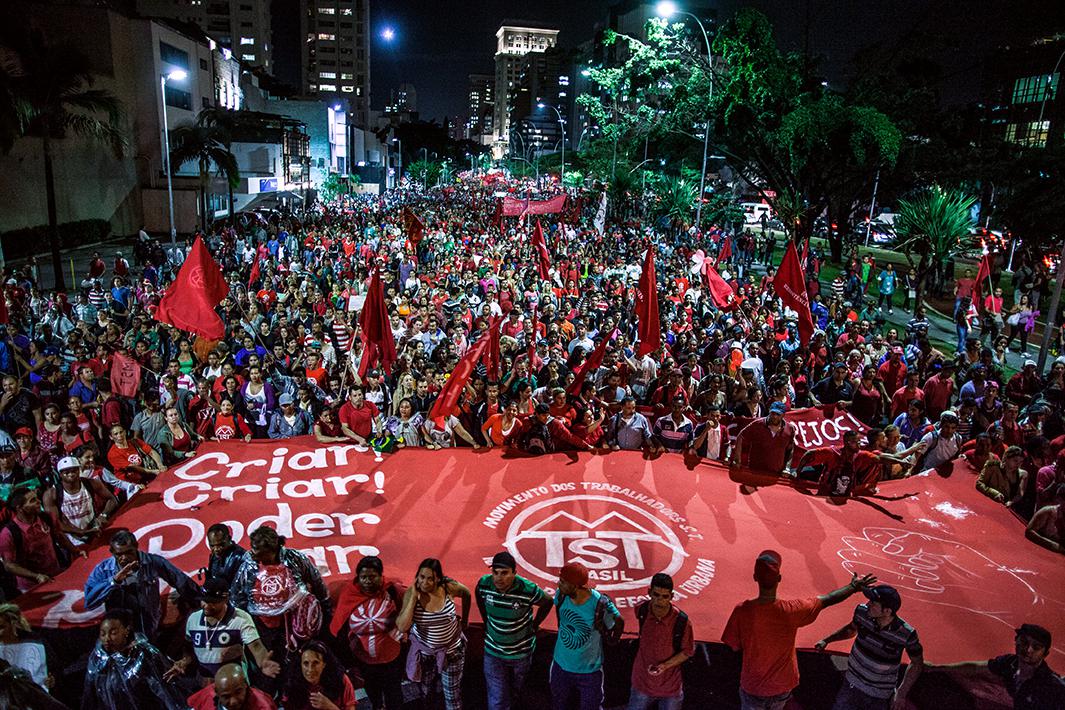 About 25,000 members of the "Homeless Workers Movement" held large demonstrations to claim their right to housing on May 22, 2014 in Sao Paulo, Brazil. They claim housing and question government spending for the construction of stadiums for the World Cup in a nation where poverty is rampant and money could easily be spent elsewhere. Currently, members of the Homeless Workers Movement occupy several areas throughout the city of Sao Paulo, most of it is close to the opening of the World Cup Stadium.