Amnesty International surveyed citizens of 21 nations to ask whether they feared they would be tortured if taken into custody in their home country—and found, among other results, that residents of the United States were more concerned about being tortured by their own government than residents of China. The breakdown by country, via Foreign Policy: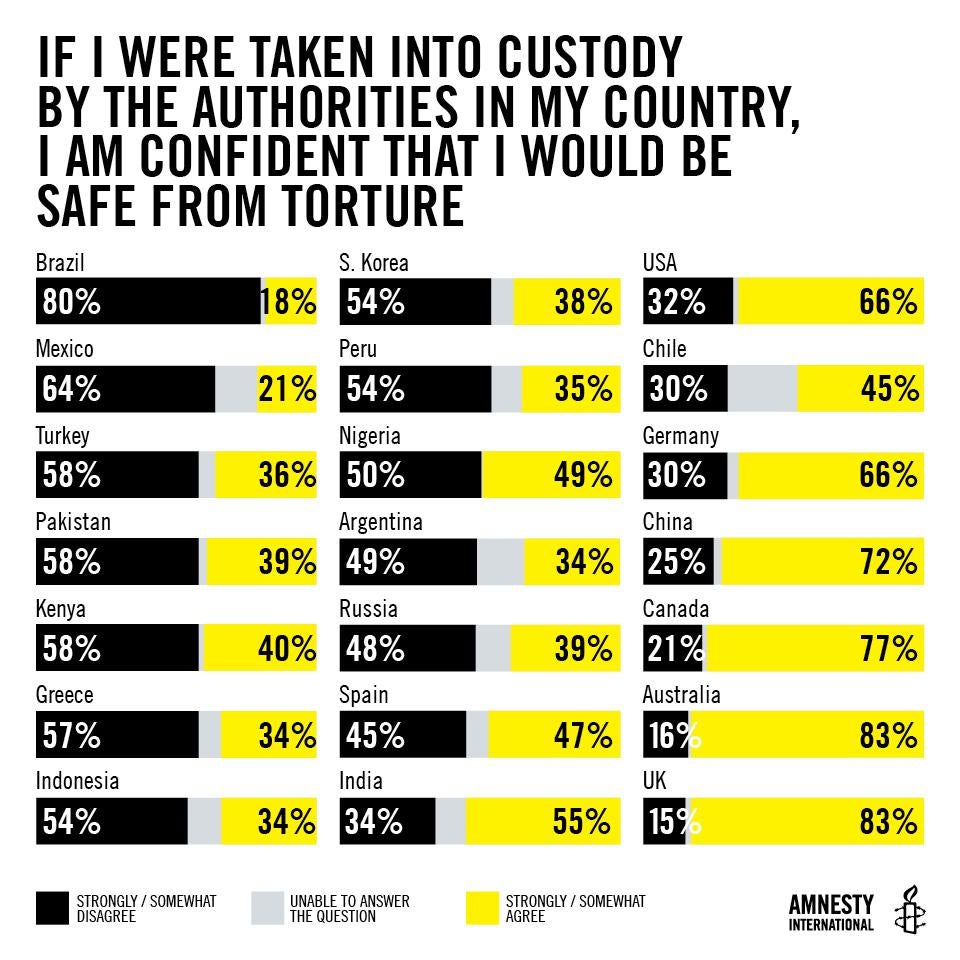 The Foreign Policy writeup notes that citizens' perceptions of the prevalence of torture in their own countries do not necessarily correspond precisely to the actual danger of being tortured.
Roseann Rife, Amnesty International's East Asia director, argues that those figures are shaped by the government's near total control of public information. "Chinese citizens are essentially being told a one-sided story by the government when it comes to the use of torture," she told Foreign Policy. Most citizens there simply aren't aware of how prevalent prisoner abuse is, she said. "Many statistics on the treatment of individuals in detention, including deaths in prisons, are classified as state secrets and leaking them can carry lengthy terms of punishment."
45 percent of Americans said that torture is "sometimes necessary and acceptable to gain information that may protect the public," a rate higher than the 36 percent of international respondents overall that held that belief.