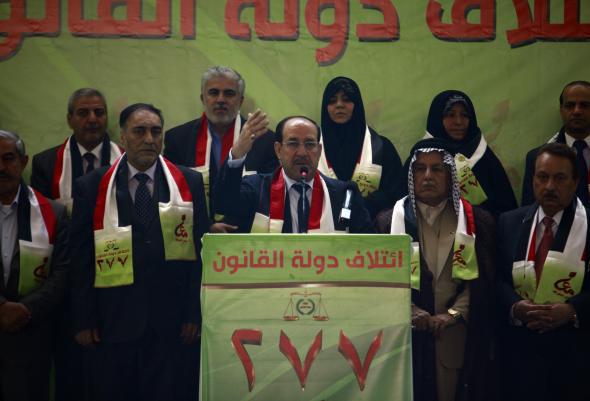 The Washington Post has an interesting look today at the apparent rise in the number of Iraqi women who are marrying before the age of 18. The news hook for the data, from the Population Reference Bureau, is legislation written by the country's justice minister and currently winding its way through parliament that would—among other attacks on women's rights—legalize marriage to girls as young as 9 years old. Yes, you read that right: 9.

As the Post explains, the rate at which Iraqi women married before age 18 had actually been falling for years as the last century came to a close, and was down to 15 percent at the time of the U.S. invasion. That trend, however, appears to be no more:

In 2007, Al-Monitor [a Middle Eastern publication] says, 21 percent of young Iraqi women reported they were married as children. Six years later, the Population Reference Bureau determined that "the decline in early marriages has stopped."
In fact, the rate had risen. By mid-2013, more than one-fourth of females were married as children, and 5 percent had been wed before age 15.
The current legal age of consent is 18, though judges can lower it to 15 in "urgent" cases, according to Human Rights Watch. The move to change that age is part of a wide-reaching proposal by the justice minister that would eliminate many rights for Shiite (but not, apparently, Sunni) women—requiring them to have their husbands' permission to appear in public and legalizing marital rape, for example. The so-called "Jaafari personal status law" has been approved by Iraq's council of ministers and sent to its legislature for consideration. Its chances of passing are unclear.
---