CLEARWATER, Fla.—They sat in their chairs, smiling politely, and strained to hear what the heck Alex Sink was talking about.
Her fault, not theirs. Sink is the Democratic candidate for the March 11 congressional election in Florida's 13th district, which covers most of the sun-bleached and peninsular Pinellas County. On Feb. 25, she was in Clearwater for a local Chamber of Commerce forum. Her chief rival, Republican lobbyist David Jolly, had given an agreeable statement about "what's wrong in Washington" and "how to fix it," without specifying the what or how. Lucas Overby, a 27-year-old Libertarian whom Sink is counting on to split votes, had done the same. Sink's turn came, and she forgot to grab her microphone. Only those sitting in the first few rows of the Capitol Theatre could hear her boast about her four years as state CFO and her 30 years as "a Chamber leader."
The moderator tossed Sink a question. She started to answer, still unamplified. "Your microphone," said a voice in the crowd. "Turn your microphone on."
"I'm sorry!" said Sink. She found her footing. When her turn came, she sarcastically thanked Jolly for changing his positions. Jolly, a far more adroit speaker than Sink, passionately accused her of lying. Neither candidate talked much about the Affordable Care Act. The moderator, a college professor who had brought her class to the debate, asked one question about the law. "We have employees who are on the lower side of the wage gap who are having their hours reduced under 40 hours because of Obamacare," said Jolly.
Sink ignored that. She talked about Medicare and Social Security. So it is, every day of this campaign—Republicans reminding voters how much they hate the health care law, Sink reminding them of how much they like, want, and need the Great Society. Florida's 13th is bluer than the rest of Florida, and much bluer than the states—Arkansas, Louisiana, North Carolina—that will decide control of the Senate. But it's grayer than any of those states, too. Nearly 1-in-4 FL-13 residents is over 65. The electorate, which started returning absentee ballots weeks ago, is even older. In 2010, the senior vote broke for the GOP by 21 points. In 2012, it fell back to a 12-point gap. Right there—that was the difference between a narrow Republican loss and a historic Republican victory. If Obamacare could break Sink, it could break anyone. If she can defend the law, Democrats in tougher races will start to believe they can, too.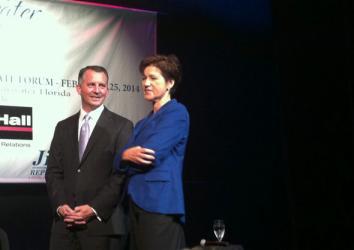 The debate didn't test this, but reporters in the room could try. Sink and Jolly retreated to the VIP rooms of the theater for one-by-one interviews with the assembled hacks. Sink came out first, telling a local reporter that "people in Pinellas County don't know David Jolly" just as the Republican candidate strolled in behind her. I started to talk to him. A helpful but insistent handler intervened, explaining he'd be "talking to local press first."
And so would Sink. So she thought. After she'd talked to two local stations and to a reporter from the Tampa Bay Times, Sink found herself in front of Fox News reporter John Roberts.
"Hey, John!" said Sink. "Good to have you here in my district. Haven't seen you lot ever here."
"Well," said Roberts, "we come down when it's important."
"Oh, you're national," said Sink. "You're not the local Fox station. I apologize."
Sink hadn't recognized the Fox team. She swigged from a bottle of water. Roberts wasn't there to banter or ask how the debate went.
"There are many Democrats across the country who are running away from Obamacare," he said. "You see negative ads. But you have taken a different tack. You have embraced it, to a degree. What do you know about Obamacare that other Democrats in other places don't?"
"Well," said Sink. "I wouldn't describe my position as having embraced Obamacare." The talking points flowed like oil from a new well. "This is what I've said about it, and it's reflected from what I'm hearing from the majority of people in my district here. My—my opponent's position is that we should outright repeal Obamacare. I totally disagree with that, because we can't go back to what we had before, where people were being denied for pre-existing conditions, seniors were being exposed to donut holes … For small businesses, health care insurance premiums were rising, year after year. The system was broken!"
Roberts dug in. "Do you acknowledge or not acknowledge that the Affordable Care Act, when it comes to small business, is reducing people's hours?" he asked. "Has it had negative impacts on small businesses?"
"Well, I'm not sure about that. I don't necessarily agree with that. One of the things we have seen, not in Florida but in other states where they expanded Medicaid, is that more and more people are qualifying for Medicaid benefits."
"Do you think that Obamacare will be a deciding issue in this race?" asked Roberts. "In many races, it's going to be a deciding issue. Senate races: Louisiana, Arkansas, North Carolina, Alaska."
"I really do not," said Sink. "I'm out and about extensively, and have been for months now, and that is not the first issue on some people's minds. In fact, sometimes—in fact, quite often—just the other day I was at a senior center and someone pulled me aside and said, 'Please don't let them repeal Obamacare.' People are beginning to see the benefits, people who've never had insurance in their entire lives. A 39-year-old man who's never had health insurance. That's more of what I'm hearing of when I'm out and about."
"I'm sorry," said Sink's handler, one of those people paid to create a realistic simulation of friendliness when the candidate no longer could. "We need to head out now. Thank you."
Alex Sink did not ask to be Obamacare's representative in Florida. It just happened a few months ago, after Republican Rep. Bill Young passed away. He'd spent 53 of his 82 years in politics, most of them representing what became Florida's 13th district, which he shaped and built with federal money. In 2011, the state shrunk the district to fit most of Pinellas County, a peninsula resting between the Gulf of Mexico and Tampa Bay. Republicans watched the county go for George W. Bush, then for Barack Obama, then for Barack Obama again. They watched it vote for Alex Sink, in 2010, when she ran for governor.
"This district was trending Democratic," explained Jonathan Collegio, a spokesman for the conservative 527 American Crossroads. "I worked at the National Republican Congressional Committee in 2006, and I remember looking at maps and thinking: If Bill Young ever retires, this seat is gone."
But it's not "gone." American Crossroads, like basically every big-spending political organization in the country, has bought airtime, sent mail, and attempted to test its theories. Outside groups have burned $8.2 million in the Sink–Jolly race, with Democrats outspending Republicans by almost $1 million. In the week after the Chamber of Commerce forum, American Crossroads spent another $200,000. Democrats still hold the advantage, and they've apparently outplayed the Republicans in early voting, but they're nervous, the way Democrats usually find a way to be.
"It was surprising to us, a month ago, when a couple of the groups polled this race a month or so ago and saw it deadlocked," said Collegio. "It may demonstrate the severity with which the Obamacare law has the potential of defeating Dems this cycle."
A drive through the district, which covers all but the most urban parts of Pinellas, doubles as a tour of an Obamacare panic zone. There are a dozen hospitals, more than a dozen diabetes management centers, plenty of health care centers where people can meet Affordable Care Act navigators—or, if they miss them, pick up brochures with pictures of a man whose confusion is giving way to anger. Confused About the Affordable Care Act? You can read this on the way into the district's countless radiology centers where you can listen to eloquent groans about the cost of the Affordable Care Act's medical device tax.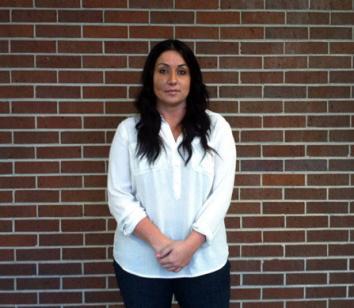 You can find the people whose plans were canceled last year, right when this special election started, because they didn't gibe with the law's new requirements. The day of the Sink–Jolly forum I drove half an hour south of Clearwater and parked near the campus of the St. Petersburg College health education center. Carie Jackson, a 28-year-old student there, had spent most of a decade on an Aetna plan that covered her dental insurance and doctor's visits: $78 a month, $2,000 deductible, $45 copays.
"I got a letter by the middle of November, telling me that plan was canceled," said Jackson. "I'm like, OK, great. I guess this is because of the new requirements. They told me, 'You don't have prescription coverage,' and I'm like—I don't want that. They tell me I can pay to extend the plan but only for 12 months. I don't want that. I certainly don't want to pay even more than I'm paying now for stuff that I don't need."
Jackson can't find the initial letter that broke her coverage, but she has spent plenty of time clicking around for a replacement, and she had the numbers down cold. "The closest one to my old plan was $129 a month and a $6,300 deductible," she said. "Nothing is paid until you hit that deductible. So, what is the point of me paying 75 percent more with a triple deductible? They offered one plan that was right around the same price, $60, but the deductible was $7,000, and everything else was out of pocket. That wasn't even close. And it didn't even cover dental."
Will some people benefit from the law? Sure. Her "boyfriend—now ex-boyfriend" had no insurance. He navigated healthcare.gov and found a plan. "Yeah, $53 a month—oh my God, this is awesome. Well, that may be great for people with crazy pre-existing conditions, but do you have that deductible? I don't know anyone with $6,000 just sitting around."
No one really knows how many Carie Jacksons there are in Pinellas. There are estimates of hundreds of thousands of canceled plans in Florida, generally—those are the numbers that appear on-screen in the TV ads from the national Chamber of Commerce. The Chamber has been relentless, focusing on Obamacare to the exclusion of all other issues: "Canceled plans, higher premiums, Medicare cuts, people losing their doctors."
Some of the other independent groups have gone granular. When the Congressional Budget Office estimated that millions of people would reduce their hours thanks to the health care law—a goal of both parties, for years—Republicans held it up as proof of incipient job-killing. Sink didn't bite. Leaving a job because you no longer needed it to insure you was "an exciting prospect," she said.
Trackers and the NRCC turned that into a campaign spot within microseconds. An #ExcitingProspect hashtag was born; a later ad made it look as if Sink called Obamacare itself an "exciting prospect," as if any clueless person would.
Jack Hickman, 57, actually agreed with Sink. He was a software engineer until 2012, when he started to ponder early retirement.
"My wife challenged me about it," Hickman said, after ordering a craft beer at the counter from Pinellas' Rapp Brewing. "She said, 'I'm ready to retire. Do you think we can do it? Do you think we can retire in our 50s?' That's when I got really serious. Knowing that you're not going to have to pay more than $10,000 a year is a reasonable gamble. We made a moral choice. We invested; we saved like maniacs the last 30 years. And we retired. We live off capital gains and dividends."
Hickman and his wife had it relatively easy. Signing up for new insurance, determining whether they'd get subsidies, meant plugging in details about their income. They could adjust their income, take what they needed in a year, without making the number so low that they'd grab the subsidies.
"We're paying a couple hundred bucks a month to Aetna for a $10,000 deductible," said Hickman. "We plugged that in and it worked. It was fine. It's perfect! It's perfect for retirees, for entrepreneurs, for people who hate their jobs, and are just doing them for the health insurance. I'm always amazed at the crap people think about it—you know, I don't even think they've looked at the options. The year before, their premiums went up 15 percent. Now it goes up 10 percent and they're like"—he shook his fist in a mock gesture—"goddamn Obamacare!"
To Hickman it all sounds incredibly naive. He's a registered Republican now, but he signed up mostly so he could cast a protest vote for Michele Bachmann. It seemed, two years ago, that the GOP had reached an insurmountable peak of farce. It doesn't seem like that anymore.
"Marco Rubio came here on a campaign stop," said Hickman, "put his arm around Jolly, and said: If you elect David Jolly to the House, he is going to come to Washington, D.C., and repeal Obamacare! I just about lost it. They've already repealed Obamacare, what, 35 to 40 times? That is the most insane statement, to tell everybody in Florida–13 that he is going to go to D.C. and waste everyone's time."
Not far from the microbrewer, next to a Starbucks, volunteers were making phone calls for Jolly. Barbara Stephens, a 78-year-old retired teacher and Republican activist, had a few minutes to talk about her own nightmare. She's invited Jolly to Republican events, and determined that "he could be another Ronald Reagan," what with his easy charisma. That makes her optimistic. Nothing about the health care law does that.
"I had United Health Care Advantage," she said. "I've had to take out insurance for eyes, and teeth, and hearing. Advantage, for no cost, covered that. Now I pay $400. Can I afford it? Yes. But I'd certainly like to use that $400 for something else in my life, and not something I didn't have to pay for before. The idea that we're using our monies for health care for these illegal aliens, who are here illegally—that's for the birds. I'm at an age where I'm expendable. Let's say I got a terrible disease. Would I get any coverage? The death panel would probably decide—we'll give it to them, not to her."
Stephens leaned in to share her larger, encompassing theory of the law. Why would the Democrats get behind something so obviously kludged and doomed? What would possibly make him do that, even at the cost of hurting his fellow Democrats?
"I think Obama put this in to bring America down economically," said Stephens. "Just like in Germany, so people had to depend on him totally. You get people so poor that they have to depend on the government. You're probably too young to remember that."
This wasn't the end of Stephens' theories—she had her doubts about the president's religion, and his citizenship—but none of it was about health care. Paranoia like this frames the health care discussion, for some people, but not enough people share it to swing an election in a county like this.
So I left Pinellas for half a day. One morning, a short drive across the bridge, I joined a chipper and busy group of doctors and activists for what could best be called an Obamacare enrollment party. Members of Doctors for America, which claims 15,000 members across the country, were traversing Florida in a van decorated with enrollment slogans, to promote the law. In Tampa, they'd be joining Get Covered America, which is itself a product of Enroll America, which is a 501(c)3 founded to max out coverage by the March 31 deadline. The goal, nationally, was to enroll 7 million people by then. The most optimistic count of the enrollments by the end of February: 4 million.
Not good enough, not yet, but Florida's reportedly bailing out the rest of the country. Any activist you talk to in Pinellas, anyone familiar with the numbers, can tell you that the state has signed up 300,000 people, and that this is a surge second only to California, which wasn't cursed to use healthcare.gov, and that Florida didn't expand Medicaid coverage to people above the poverty line.
I arrived at the enrollment party around 9 a.m., just when it was scheduled to start. The health center was right off I-275, where the roads open up into strip malls and housing to serve Floridians who are barely making it. People wait for the bus here, in a city that doesn't run them around the clock. People walk to the corner store, though the corner is an embankment en route to another highway. The health center is located on the nicest and best-paved lot, which is being decorated by ambitious volunteers who imagine a full, fun, inspiring day of sign-ups. On the way in, one Get Covered worker is putting together a sort of instant Skee-ball set. Inside, a table is piled high with fresh fruit, provided gratis; another table shows off some sensible kitchen tools that will be raffled off as the day proceeds.
All that's missing is a crowd. The Doctors for America and the Get Covered helpers—clad, respectively, in smocks and in maroon shirts—vastly outnumber the walk-ins. Twenty navigators sit behind laptops, ready to help people research their options, and for a half hour only a couple of them find takers. After 44-year-old Kristal Williams gets up from her table, a member of Doctors for America brings me outside, to meet her. Williams, she said, is a prime example of the people who'd have coverage if the state would only expand Medicaid.
"I was trying to see if they had insurance that would help somebody that actually don't have a job," said Williams, who had moved from Orlando to Tampa a few weeks earlier. She wore a bedazzled red sweatshirt and gray sweatpants. "I don't have a steady income to pay for insurance. I learned about the expansion, but I guess I don't qualify."
I thought the people with Doctors for America had already told her, but to be safe I repeated it: Florida hadn't expanded Medicaid.
"Oh, OK," said Williams, visibly perplexed. "Oh, wow, they should. There's a lot of people out here that needs, and I know I need it. I have to have back surgery. I've needed it for about three years. I have sciatic nerve damage and I have scoliosis in my lower back. It's mild to moderate right now. They want to fix all that up before it gets worse. I have carpal tunnel in both hands, which has gotten really bad. Sometimes my fingertips turn like a slight blue because I guess whatever is going on here and here. I'm bipolar. Paranoid schizophrenic. So there's medication I have to take for that. I can't yet. Even though I'm not on it, luckily, my friend, he paid for it for me, but I had to go in the mental hospital. They asked me how I'm gonna pay for it, I said, who? I have no money and I have no insurance. And then I have high blood pressure. I have to take medication for that."
Not long ago, Williams had a job and could at least find the money for check-ups. She was a hair and nail stylist before the carpal tunnel set in. "I used to be able to do, like, two heads, maybe three, depends on the style," she said. "And one day I went down to doing one, and then I went down to not doing anything. Now, I don't do nothing. My main passion is going to be in nursing. And I can't do none of that. I can't lift up nobody. I can't even hold up my grandgirls. And I have seven grandgirls."
Right then a Get Covered worker bounded over, unaware of how miserable our conversation had been. He carried a digital camera, and crooked under his arm was a white piece of paper with the event's hashtag: #GetCovered.
"Do you want to tell people about getting covered, on Twitter?" he asked.
"Oh, no, no, no," said Williams. She was polite; the eager volunteer hadn't been close enough to see that her eyes were watering. No, she wasn't the ideal candidate for a meme.
Who would be? The morning ticked away and the room started to fill up, but the people most eager to talk about their health care had signed up already and appeared to show their support. Mike Long, a 27-year-old film editor, regaled me with the story of how he dithered about coverage, bought a bronze plan on Jan. 1, then spent the day after New Year's in the hospital after eating "bad all-you-can-eat sushi." The plan paid for itself. "Instead of a $2,500 hospital bill, I had a $90 hospital bill."
A beat reporter from the Tampa Bay Times showed up to cover the Doctors for America event. The media population on the scene had doubled, to two, and would rise no higher. A Get Covered organizer let me in on the joke: As soon as the website started working and the sign-ups became real, the media had stopped covering the enrollment story.
At 10:30, Tampa Mayor Bob Buckhorn arrived to inject some energy into the gathering. The coverage campaigners adored Buckhorn, a Democrat who carried himself like the world's oldest and most optimistic cherub. President Obama adored Buckhorn, telling a recent conference of mayors that this guy had gone "all in" on the health care law, and they could, too. Buckhorn toured the health center and planted himself next to the Doctors for America and enrollment helpers who'd been delivering a lengthy, challenging PowerPoint about the law. He broke it down easily.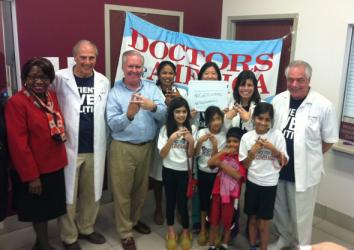 "I'm sure there will be some people who'll continue to try to derail this," said Buckhorn, "but the more people who get registered the more popular it will become. I think people realize that a lot of this is political. There are people, you know, who can't get beyond the fact that President Obama was elected to a second term. And unfortunately, the rollout was not as smooth as we had hoped."
The rollout—that's what most Democrats, Alex Sink included, lead with when they talk about the law. They talk about the first troubled weeks of healthcare.gov, and then they offer that, sure, the law needs to be fixed. They're comforted by polling, which—if framed the right way—finds a substantial majority against flat-out repeal of the law. Sink's pollster now says voters trust her message, the fix-what-we've-got message, more than Jolly's unspecific pledge to repeal. Buckhorn was optimistic that Sink would win out.
"It'll be interesting to see," said Buckhorn, "because my sense is that district is far more moderate than the Republicans would have you believe. We'll know in the exit poll how much of an effect this will have."
Before leaving the enrollment event and driving back to Pinellas, I found another unsatisfied customer. Sarah Taylor, a 61-year-old Jamaican-British immigrant from a town an hour up the road, worked pro re nata and needed coverage. She got information, but no concrete plan.
"I'm hoping I won't have to change my doctor," she said. "It's time consuming to figure that out. I'm going to go home and look in a more conducive environment, if you know what I mean. But having said all that, I think this"—she pointed at the navigators—"this is great!"
As Taylor talked, there was a yelp of delight from near the raffle table. The homeless woman, skinny and skittish and hanging around long after she failed to sign up for coverage, had won a new Crock-Pot. Taylor's sister, who lived closer to the health center, shot the woman a frown.
"She's going to sell it," she said. "I see her everywhere! She not leaving here today. Anything free happening anywhere, she is there."
"And she won the Crock-Pot," said Taylor, shaking her head.
"That is going to be sold."
Taylor shrugged. "There's that type of person who always think that the world owes them everything."
I left Tampa and drove back to the 13th district, making it to the parking lot of Haslam's Book Store in St. Petersburg. It was the final stop on a quasi-campaign, quasi-literary tour for Charlie Crist, the one-term Republican governor of Florida who'd become a Democrat and declared for his old job. An art gallery across the street displayed a sign that made good use of Crist's tanned trust-me visage and of current Gov. Rick Scott's unfortunate habit of looking like a bald shark or a Harry Potter villain when he laughs. Vote Crist, read the sign. Defeat Voldemort.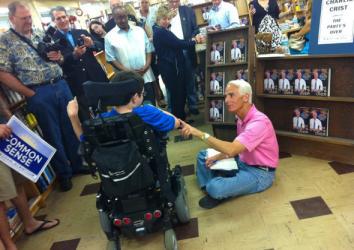 Crist started signing his books, hugging anyone with a ticket. When a paraplegic voter couldn't make it all the way to the signing desk, Crist jumped out in front of it, taking a knee, talking politics.
"The Democratic Party—party of the people!" he said. "Jesus was a Democrat." He paused for effect. "Probably."
The sort of person who'd wait in line for a copy of The Party's Over was inclined to vote for Crist in November and for Alex Sink on March 11. Nobody I talked to at Haslam's was aided in any real way by the Affordable Care Act. They didn't blame the president for that. "I have type one diabetes and I've been without health insurance for about seven years now," said Erin Mitchell, a 43-year-old book editor. "And I take thyroid pills. Actually, when Charlie was governor he managed to get a new benefit passed, and I get those pills cheaper to this day."
But the ACA didn't do anything for her—she made too much to earn a subsidy—so she relied on dual citizenship in a country with socialized health insurance. "Basically, my health plan is always having enough cash to get on a plane to Ireland."
One of Crist's endorsers, state Rep. Dwight Dudley, stood over to the side. He was checking his smartphone for news about the Crystal River nuclear plant, an existentially important issue that wasn't affecting this congressional election at all. The health care issue was, however. Dudley started to talk about the bad will engendered by healthcare.gov, but I nagged him to explain whether the Democrats could survive the canceled or expensive plans.
"I'm not going to say some people won't be disappointed," said Dudley. "They clearly are. But in the main, I know a lot of people paying less for their insurance now. Is it all great? No, it's not. Should it be worked on, and fixed? Yes."
It was just the sort of answer Alex Sink was giving on the stump. "There's enough of a polarizing, negative attitude that it's not a great thing to run on," said Dudley. "It could have been rolled out so much better."
Democrats have no better answer. They'll have better, crisper candidates than Sink, who bristles when she has to deliver the fix-it-don't-repeal-it Obamacare answer. Some of them will have said "if you like your plan, you can keep it" in the unforgiving view of a video camera, and Republicans will have the money to play that on repeat for voters. The candidates who endure will learn how to handle themselves when Americans for Prosperity or the Chamber of Commerce locate the people—and there are plenty of them—willing to go on camera to describe how their care was ruined by Obamacare.
"I'm hesitant to say that a race in Pinellas County will be echoed in Montana," said Rob Engstrom, national political director for the Chamber of Commerce. "But I don't think the problem goes away if Sink wins. Look at the verbal gymnastics she's going through to defend the law. It's like the comedy hour when I read these clips. The health care law was a liability before this race started. It's going to keep on being a liability."