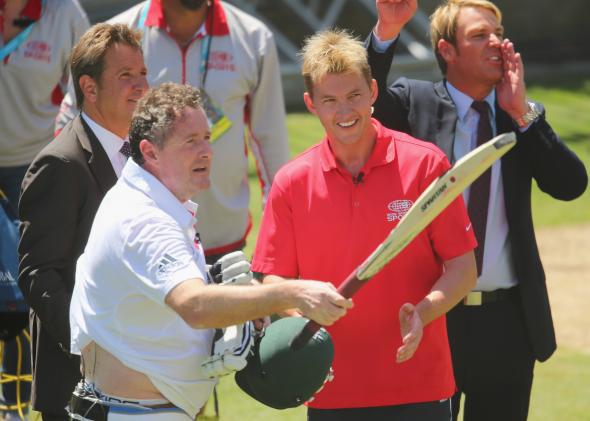 Piers Morgan hates Slate. He thinks we're cobblers (whatever that means) and "s**t" (we understand that one). At least that was his response to a pair of critical stories we've run in the past few weeks, the most recent one being David Weigel's wonderful evisceration of Morgan's now cancelled CNN show (read it if you haven't yet).
The thing of it is, though, Morgan appears to be a devoted Slate reader. At least according to his Twitter account, he is. In the past 18 months, Morgan has tweeted approvingly of Slate coverage at least a dozen times, including as recently as 11 days ago. Here for your consideration—and to thank Piers for all of the love over the years—are those tweets.
This was a guest post by Slate's social media editor.
---