Let it be known that the anniversary of Roe v. Wade—which was decided on Jan. 22, 1973—falls in a terrible time of year to host an outdoor event. But despite the single-digit temperatures (an absurd notion by D.C. standards), thousands of anti-abortion activists rallied at the National Mall for the annual March for Life.
Liberals might expect the atmosphere at the March for Life to amount to a thousand Nancy Grace impersonators screaming, "What about the babies?!" But the event was attended by the sort of earnest, indefatigably pleasant people you might just as likely find at Burning Man.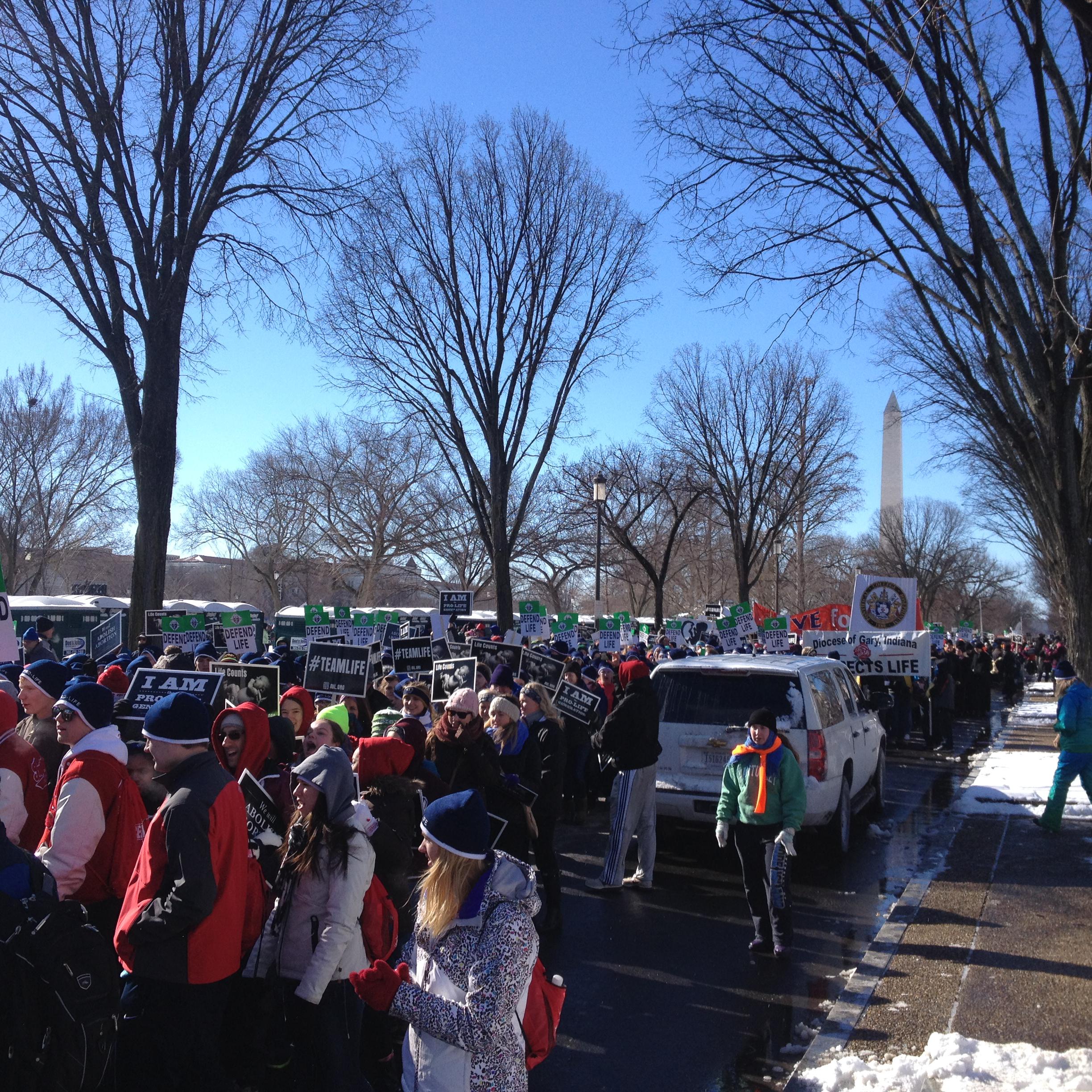 The march is populated by Catholic organizations and other religious groups, though surprisingly, only 53 percent of white Catholics believe abortion is "morally wrong," versus 64 percent of Hispanic Catholics. To the chagrin of his progressive fans, Pope Francis tweeted his support for the march. March For Life Chairman Patrick Kelly called the rally the "largest and most important civil rights demonstration in the world."
The overriding theme of this year's march was, interestingly, adoption. According to March for Life President Jeanne Monahan, there are 64 abortions for every child who is adopted in the U.S. (Going by 2008 statistics from the CDC and HHS, the ratio of children adopted to abortions is closer to one in six.) But it's a more compelling argument than past pro-life campaigns—if anti-abortion groups could tie abortion to adoption, Democrats would seem like heartless orphan masters.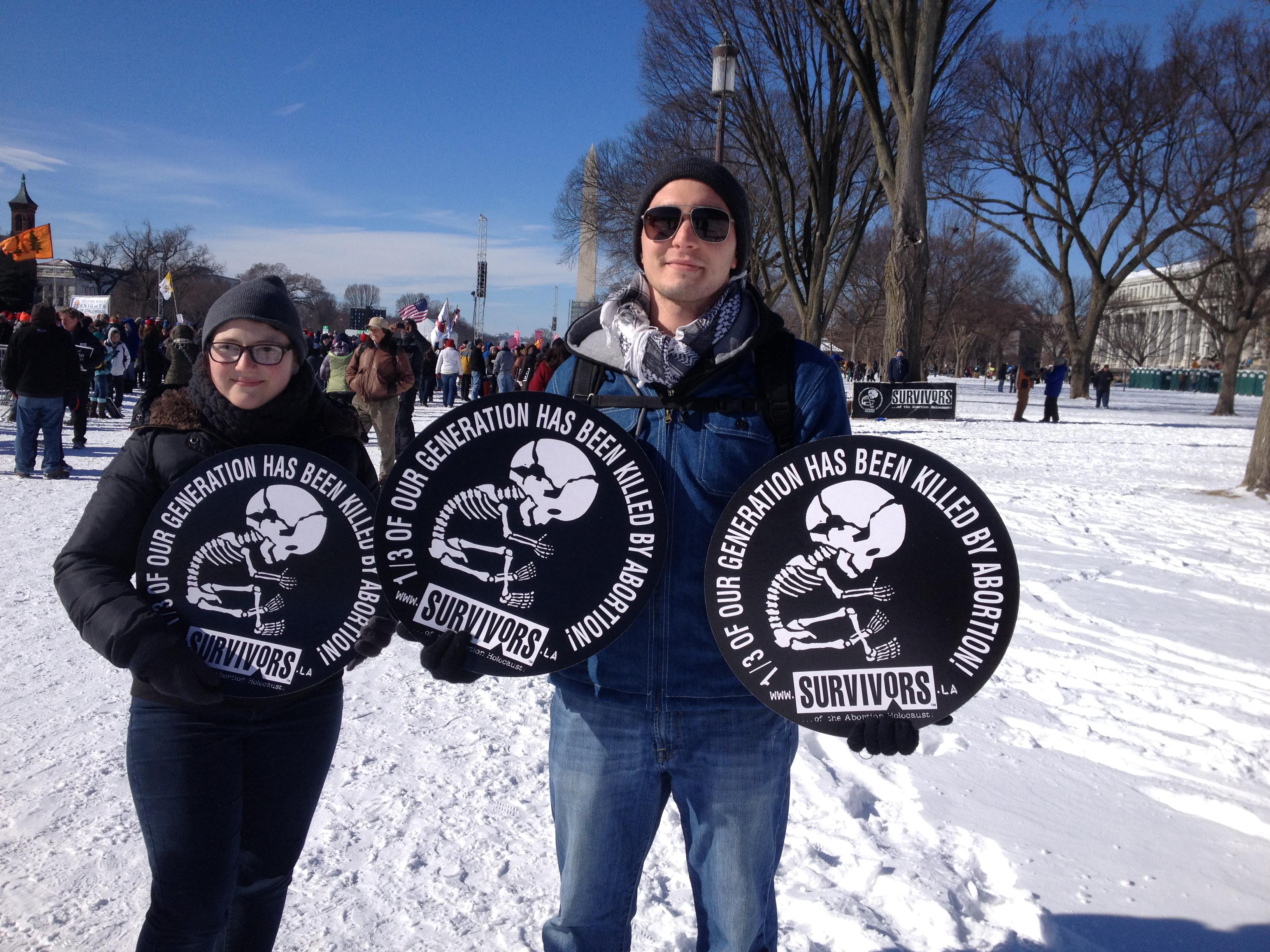 Ellen Storey and her husband are the perfect representatives for this year's theme, having adopted four special needs children in addition to their two biological children. "There are horror stories—rape, incest—but the baby didn't do it," Storey told me. "And I can understand where a mother might not be able to raise that child, but there is someone waiting who would raise that child."
March for Life has actually doubled its staff and budget since 2012, when the group's longtime leader, Nellie Gray, died. And younger groups have been springing up, with two prominent groups led by women who wouldn't seem out of place on the quad of a liberal arts college. And unlike your usual Tea Party rally, the majority of attendees at the march were under the age of 50.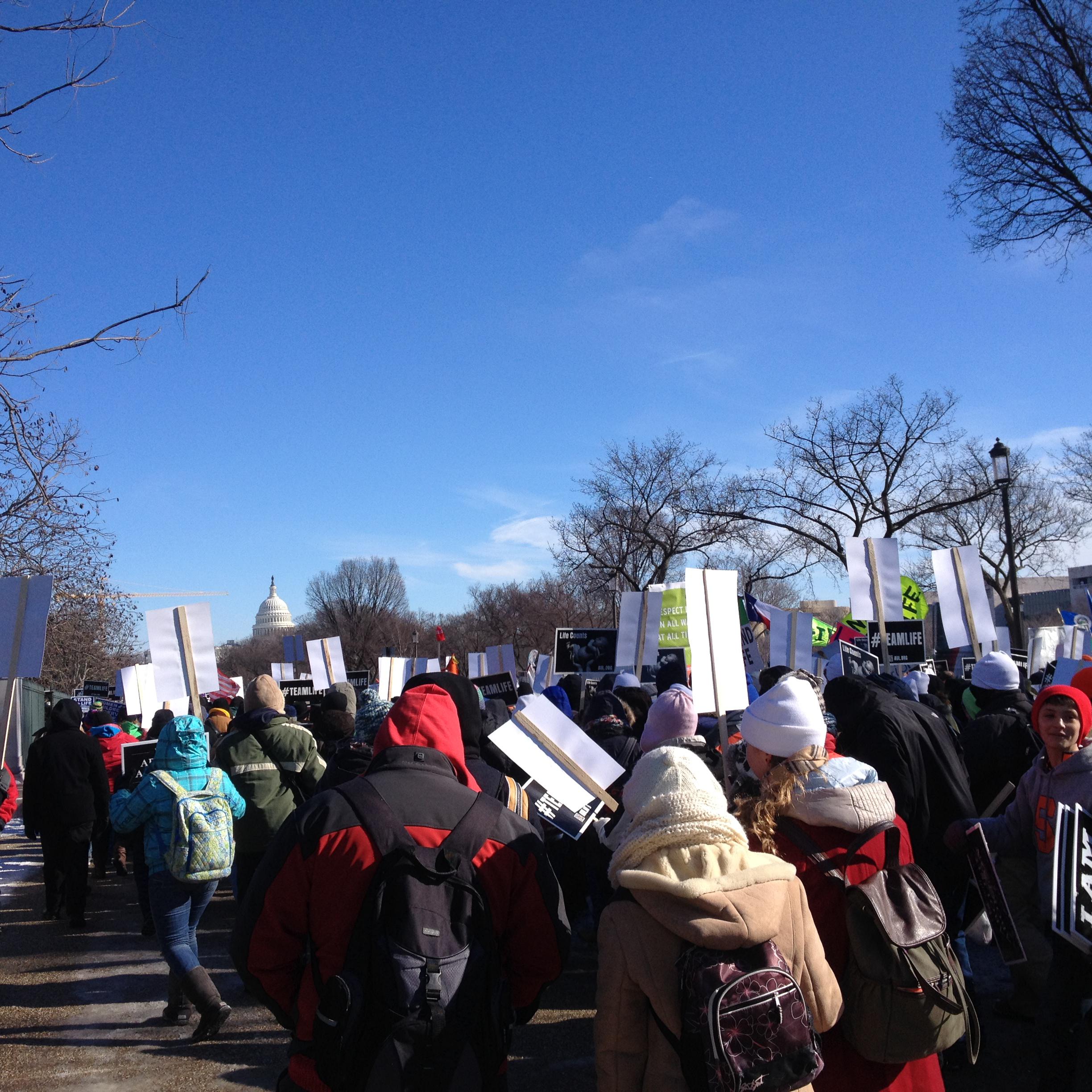 Aside from abortion, the march's overriding theme was Facebook. Social media has become weaponized for the pro-life movement as a way to disseminate information that eschews the lamestream media. Kelly touted his group's "new, robust social media presence," and speakers repeatedly encouraged attendees to use the hashtag #WhyWeMarch.
Caroline Manley, a student at the University of Findlay in Ohio, said the kind of social sharing enabled by Facebook is one way to show more liberal friends her commitment to the issue. "One way to do it is just showing that you're here. It's freezing cold, and look how many kids are here," she said. "It's not just what a lot of people picture—old people raising their voices."
College is becoming a pro-life battlefield in a way it both never has been before and has been since universities became coed. Only now, instead of discouraging college students from premarital sex, groups are trying to dissuade women from using birth control. Dr. Donna Harrison, who is part of a group of anti-abortion OBGYNs, made that directive plain to the crowd. "The front line used to be the abortion clinic," she said. "Now it's your dorm room."