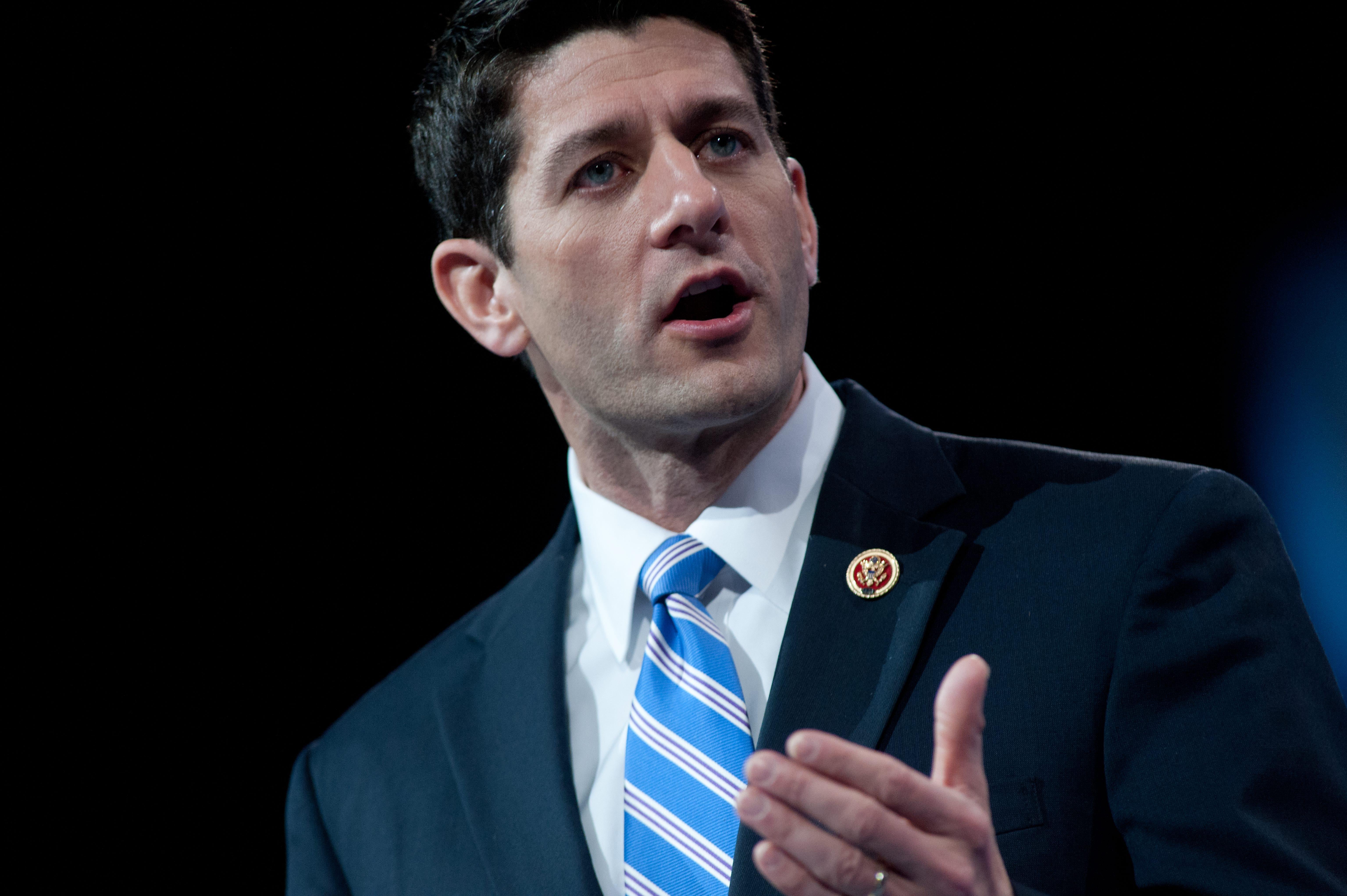 Yesterday, to not much fanfare, Rep. Paul Ryan gave the keynote address at a liberal think tank's half-day poverty summit. It was the conclusion, for now, of a weeklong series of speeches meant to mark the anniversary of LBJ's first State of the Union address, the one that announced and defined the "War on Poverty." By the end of last week, I'd watched most of these speeches in person, and heard Ryan, Marco Rubio, and even a group of House conservatives try to reframe their economic goals as solutions to poverty.
Rubio and Ryan ended up sounding—for Republicans, in 2014—fairly radical. Both suggested that the government, that tax redistribution, could be tools for the relief of poverty. Cash payments, consolidated down from the mess of current anti-poverty programs, were worth talking about.
Why do I call it radical? Look to South Carolina, where state Sen. Lee Bright is challenging Sen. Lindsey Graham from the right and telling fellow Republicans that the income tax encourages the sin of envy and enables welfare dependency.
This entitlement to other people's property because you want their stuff is just wrong. And I think most of our problems in our country are spiritual problems, but there again it is about liberty. And liberty is just the right to keep what is yours. And when you raise taxes and put that burden on people you take away their freedom. And what they do is that is how they control us, with that tax code. 
That's the conventional wisdom, even if it's coming from a primary challenger.
---